Chinese Communist Party (CCP) propaganda mouthpiece The Global Times has called for Beijing to plan a missile strike targeting Australia if its military comes to the aid of Taiwan in an attack.
The message—which appeared in an op-ed published by The Global Times' vocal Chief Editor Hu Xijin—comes after the CCP "indefinitely suspended" high-level economic talks with Australia on Thursday.
"Given that Australian hawks keep hyping or hinting that Australia will assist the U.S. military and participate in war once a military conflict breaks out in the Taiwan Straits, and the Australian media outlets have been actively promoting the sentiment," Hu wrote. "I suggest China make a plan to impose retaliatory punishment against Australia once it militarily interferes in the cross-Straits situation."
"The plan should include long-range strikes on the military facilities and relevant key facilities on Australian soil if it really sends its troops to China's offshore areas and combats against the People's Liberation Army," he added.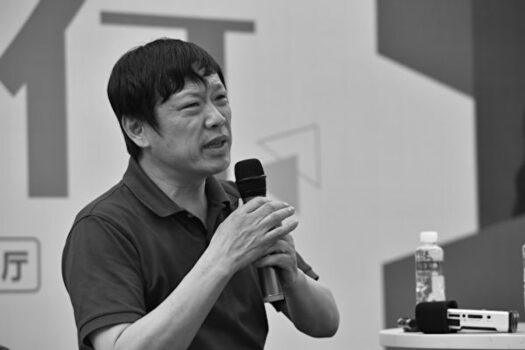 "China has a strong production capability, including producing additional long-range missiles with conventional warheads that target military objectives in Australia when the situation becomes highly tense."
Hu is a vocal and often a controversial commentator on a range of issues affecting the CCP.
His comments come after the National Development and Reform Commission suspended the China-Australia Strategic Economic Dialogue, which came after Foreign Minister Marise Payne terminated the Belt and Road Initiative agreement signed between the Commission and Victorian Premier Daniel Andrews, saying they were "inconsistent with Australia's foreign policy."
Experts, however, argue that the cancellation of the Strategic Economic Dialogue will have little effect on Australia, especially since talks between ministers and their Chinese counterparts have been frozen since April 2020.
Further, Australian exporters are already busy pivoting away from the China market to avoid further exposure to economic coercion from Beijing.
Meanwhile, last month, Australian Home Affairs Secretary Mike Pezzullo issued a stern warning for the country to be strong and prepared, saying the "drums of war" were beating in the region.
"Today, free nations continue still to face this sorrowful challenge. In a world of perpetual tension and dread, the drums of war beat—sometimes faintly and distantly, and at other times more loudly and ever closer," he wrote in an op-ed.
"War may well be folly, but the greater folly is to wish away the curse by refusing to give it thought and attention as if in so doing war may leave us be, forgetting us perhaps."