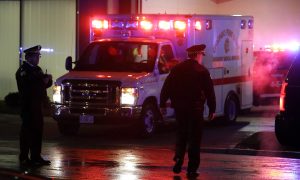 An Indiana mother was charged after doctors said her daughter's lice infection was so severe, she almost died, according to officials.
Shyanne Nicole Singh, 26, was arrested and charged after her 4-year-old girl ended up in the hospital in critical condition last week, said the Scottsburg City Police Department in charging documents. Those documents noted that the Indiana Department of Child Services contacted authorities after the girl was taken to the hospital with a lice infestation that was a "near fatality" due to low hemoglobin levels, reported the Lexington Herald Ledger.
Hospital staff said the girl's levels of hemoglobins—which the Mayo Clinic says is a "protein in your red blood cells that carries oxygen to your body's organs and tissues and transports carbon dioxide from your organs and tissues back to your lungs"—was the lowest they've seen, court documents said, according to the paper.
The girl already received four blood transfusions due to her condition, hospital officials said.
The child, who was not named, also could not walk, officials told WISH-TV.
According to the report, Singh's other child was sent home from school due to lice in March and had 30 unexcused absences.
The grandmother of the girls said that Singh had called her to take the children "because she could not care for them" and one of the girls "couldn't walk and she would have to teach her to walk again," court documents cited by WISH-TV said.
Singh appeared on May 7 for an initial hearing before a judge. She was appointed a public defender.