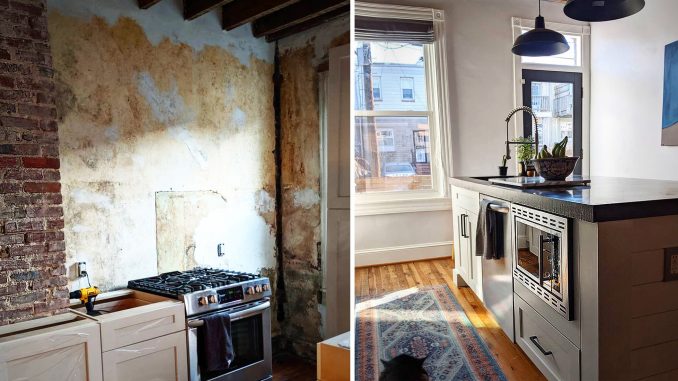 When it came time to renovate her 117-year-old kitchen, Anna Luttrell didn't flinch at the idea of doing all the work herself. Now, her Baltimore home has been completely overhauled, with a DIY redo that would slacken the jaw of most Pinterest moms.
And the best part? The remodel was done on a $13,000 budget.
"I've always dreamed of buying a fixer-upper and learning to do all the work myself," Anna told Apartment Therapy.
With her new Baltimore row-home apartment, she finally got the chance.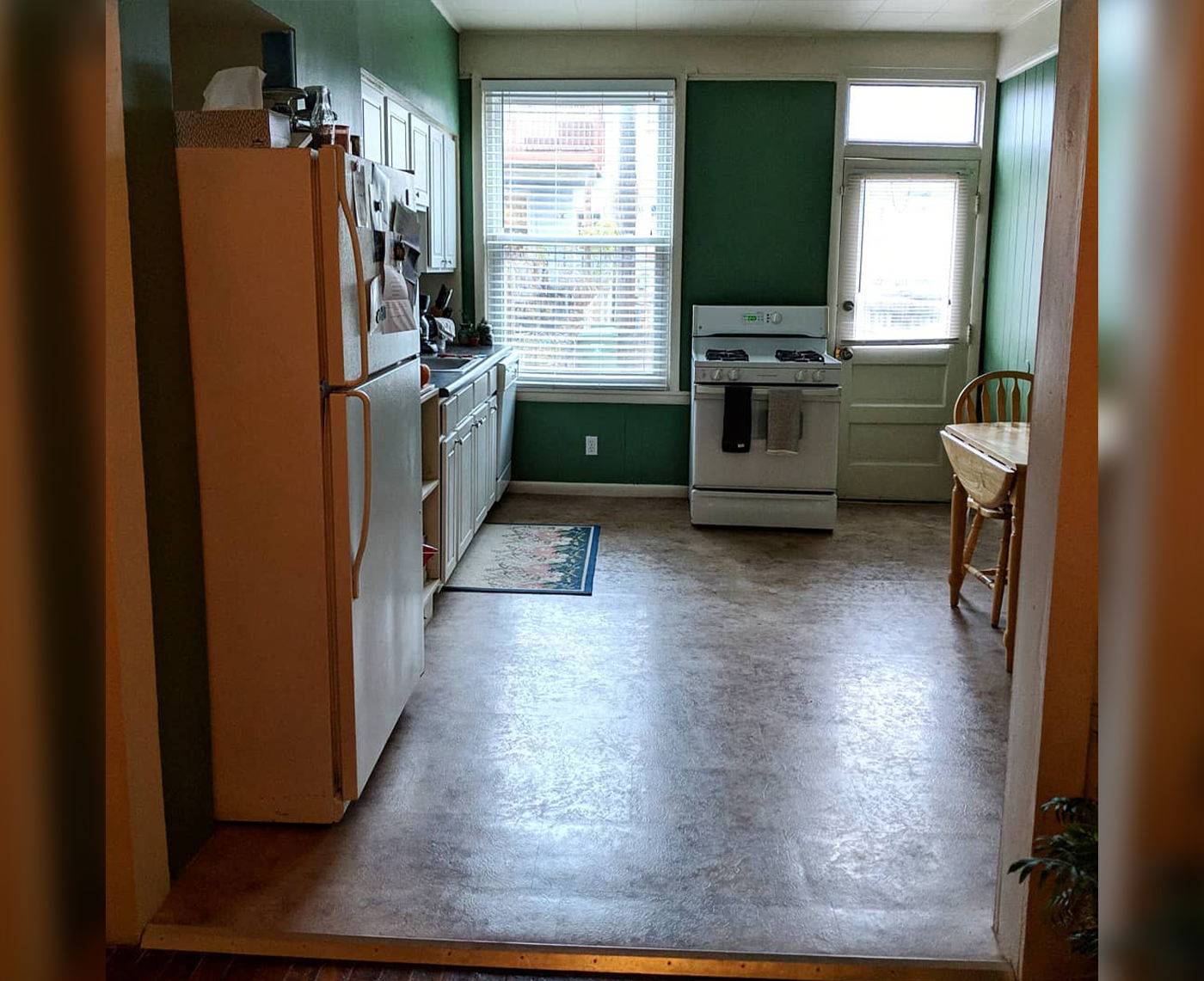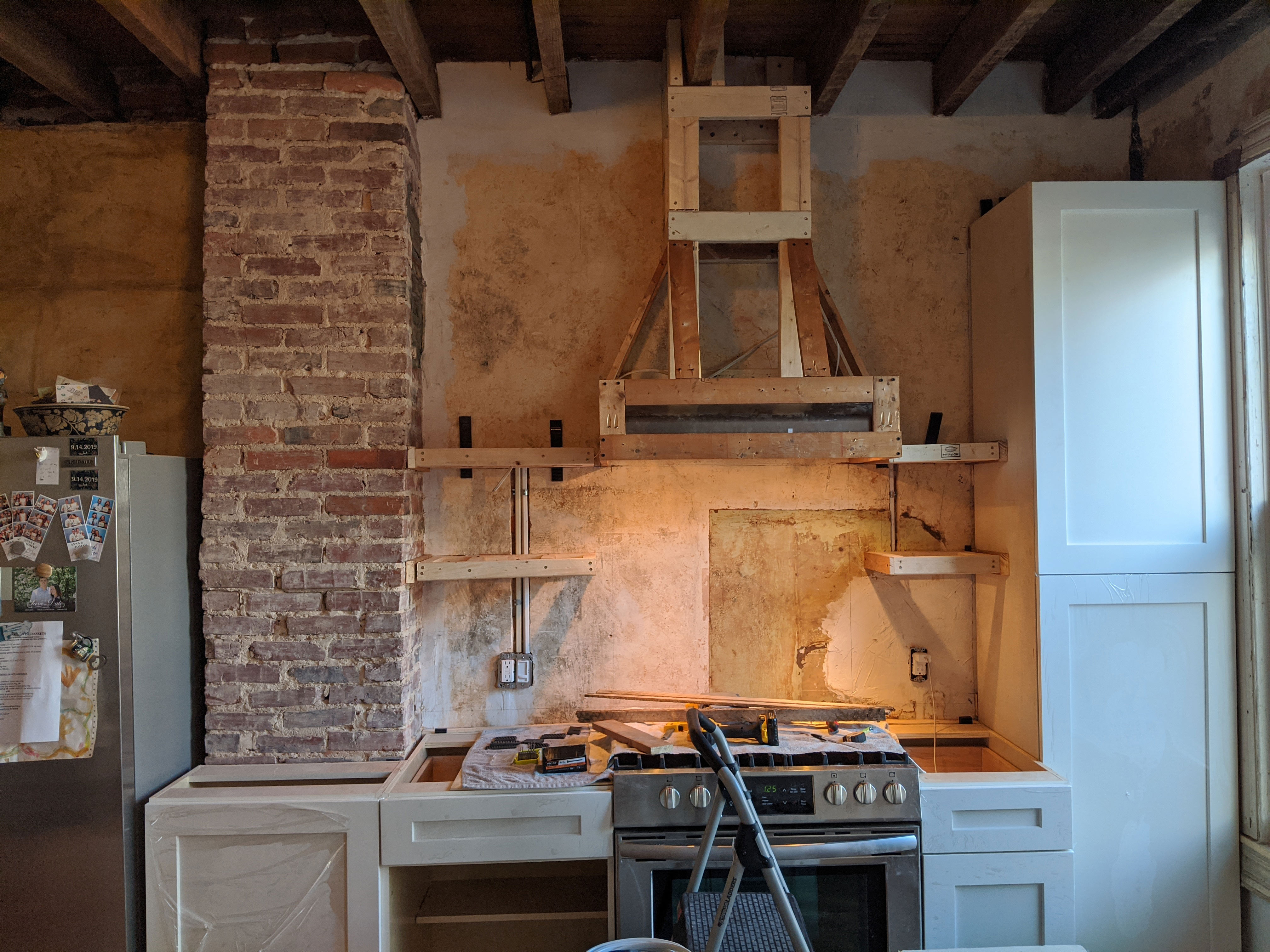 Built in 1904, Anna's home has needed lots of renovations over the years. She has done plenty of DIY projects, including what she referred to on Instagram as the "blood, sweat, and tears" of replumbing her own bathroom.
But the kitchen presented a whole new challenge.
Initially, the room was a drab dark-green space with limited storage, and it would need a lot of work before it got the modern revitalization Anna was envisioning.
"I gutted the whole room," Anna said of the project.
She shared updates on her Instagram, where she invites followers to "Join me as I Google my way through a bathroom reno & kitchen remodel in my 100 yr old Baltimore row home."
On May 23, 2019, she shared a picture of the kitchen floor, captioned, "I'm super excited to restore these hardwood [floors] in the kitchen."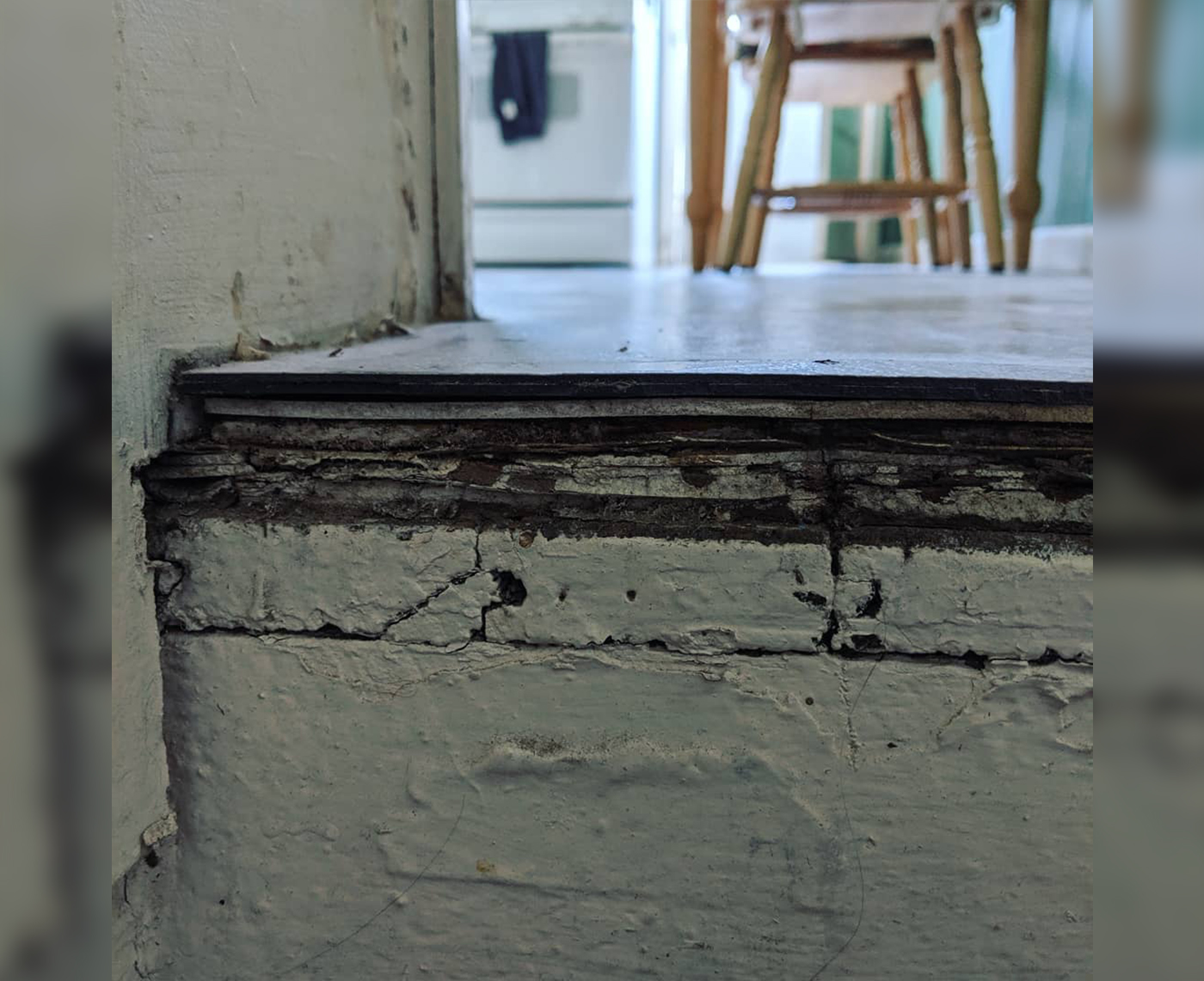 The picture reveals seven layers of tile on top of the original hardwood.
"This could get interesting," Anna wrote.
First, however, she decided to remove the original ceiling planking. By June 9, 2019, she was celebrating the discovery of gorgeous, exposed wooden beams underneath.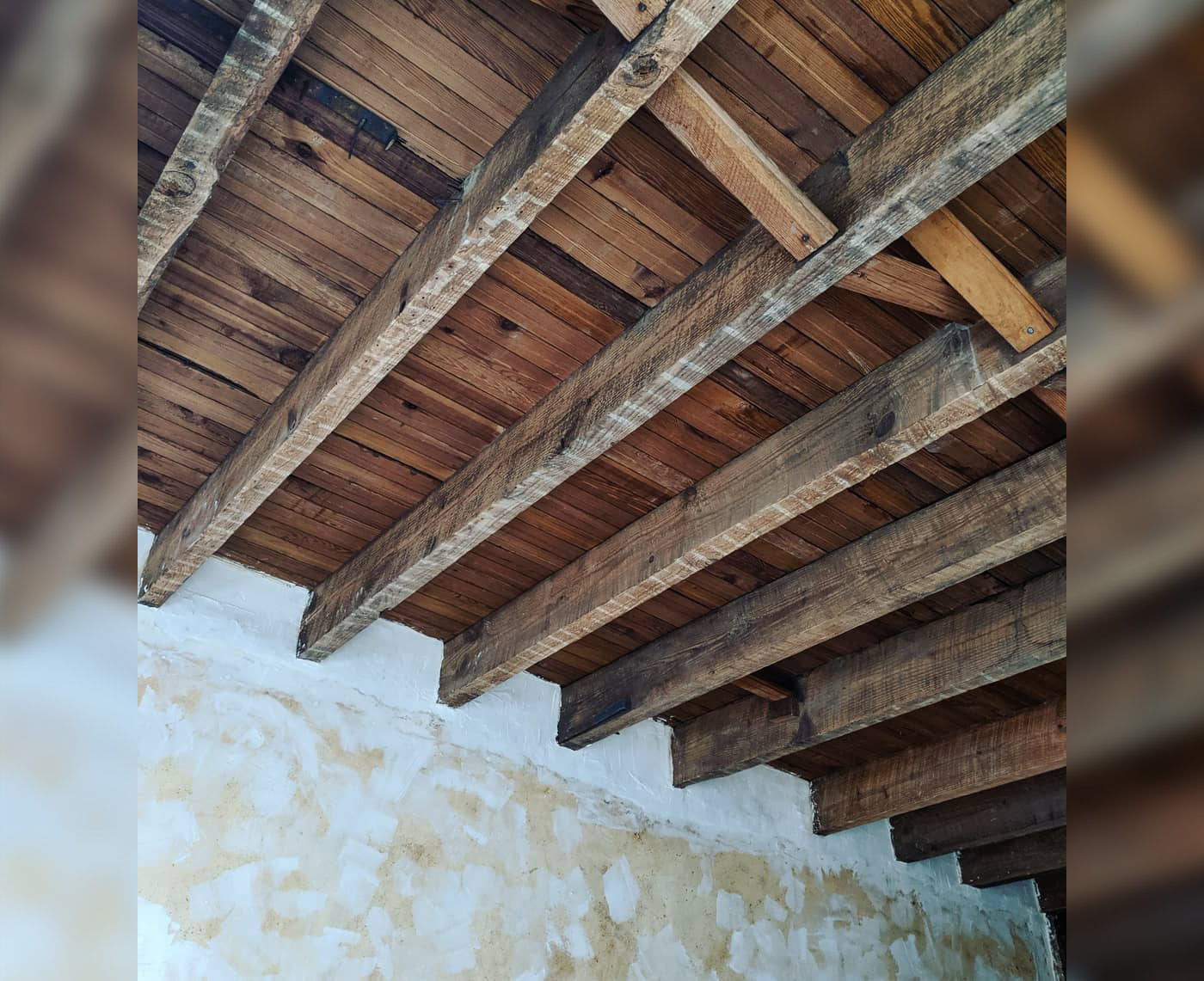 Next, Anna removed the tile floor and restored the original hardwood flooring. She ripped out cabinets and outdated wallpaper and installed new appliances.
She even designed and built her own range hood, shiplap kitchen island, and floating shelves.
The final product is an airy, dreamy modern kitchen worthy of a home decor magazine.
The updated kitchen features exposed brick, a new white tile backsplash, and an island with a concrete countertop.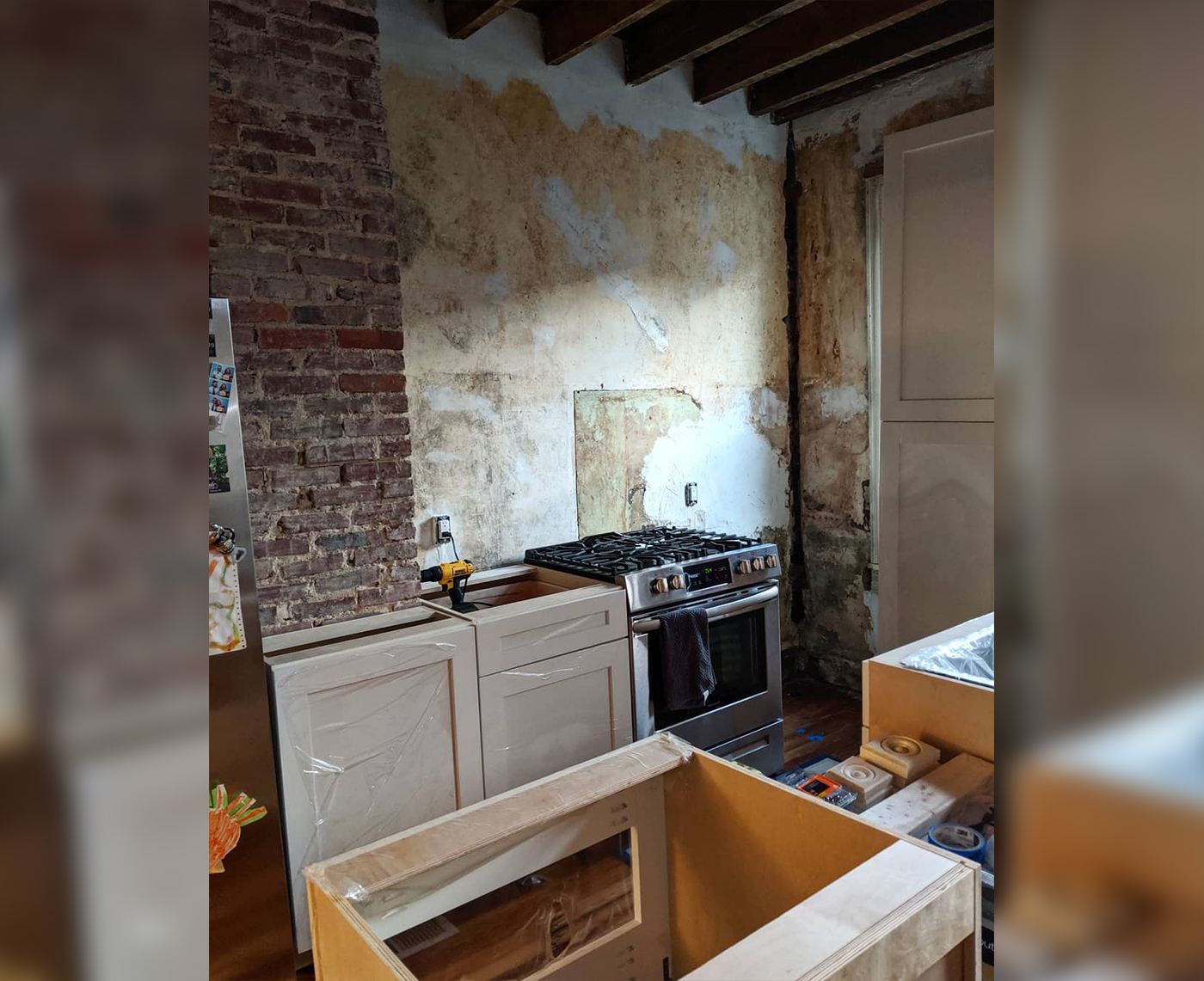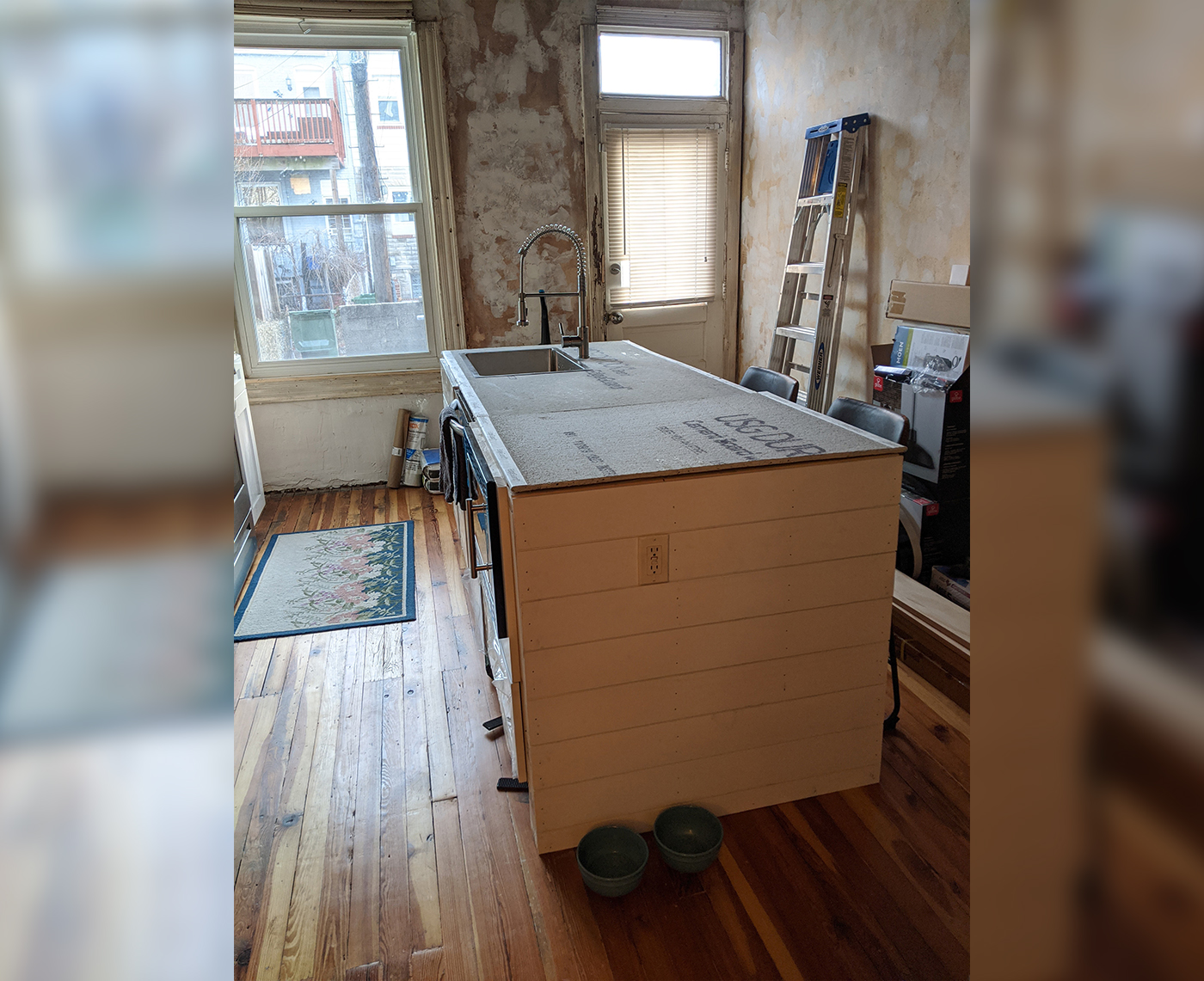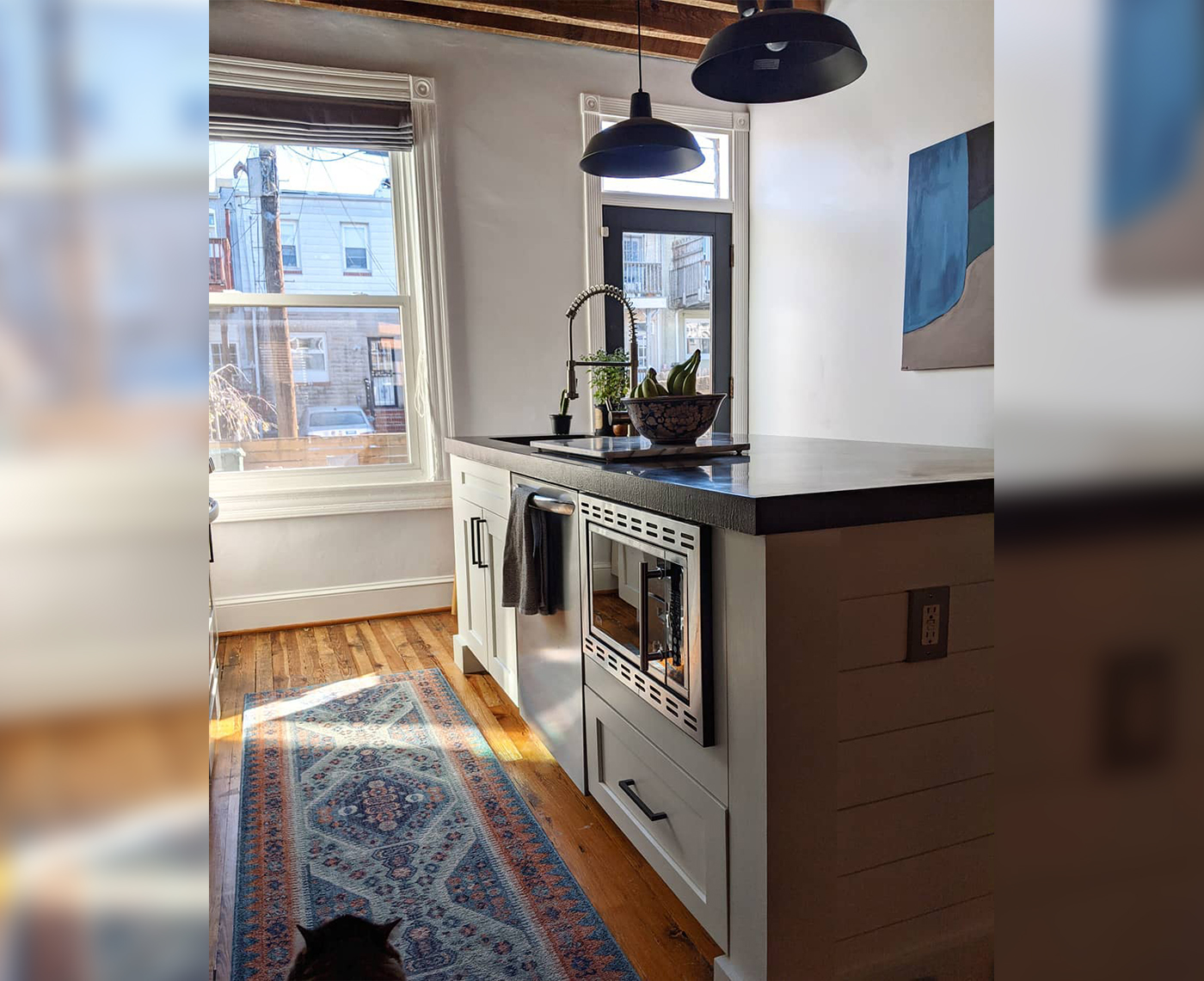 "You don't always have to hire a professional," Anna told Apartment Therapy. "With a lot of research and practice, you can do the scary things."
According to Anna, the most challenging part of the kitchen reno was actually installing a new door. "The frame wasn't level (to be expected in a 100 year old house) and some bricks weren't stable," she wrote on Instagram. "Loving a working kitchen, now onto the next project!"
But, she says, it was more than worth it.
"I loved getting to design the new kitchen with my style and I got to learn new skills!" she added.
Anna isn't finished renovating her home. On Feb. 12, 2021, she posted pictures of a forest mural she'd painted in what she calls her "Airbnb bedroom." Next, she says she will move on to "remodel bedroom #2."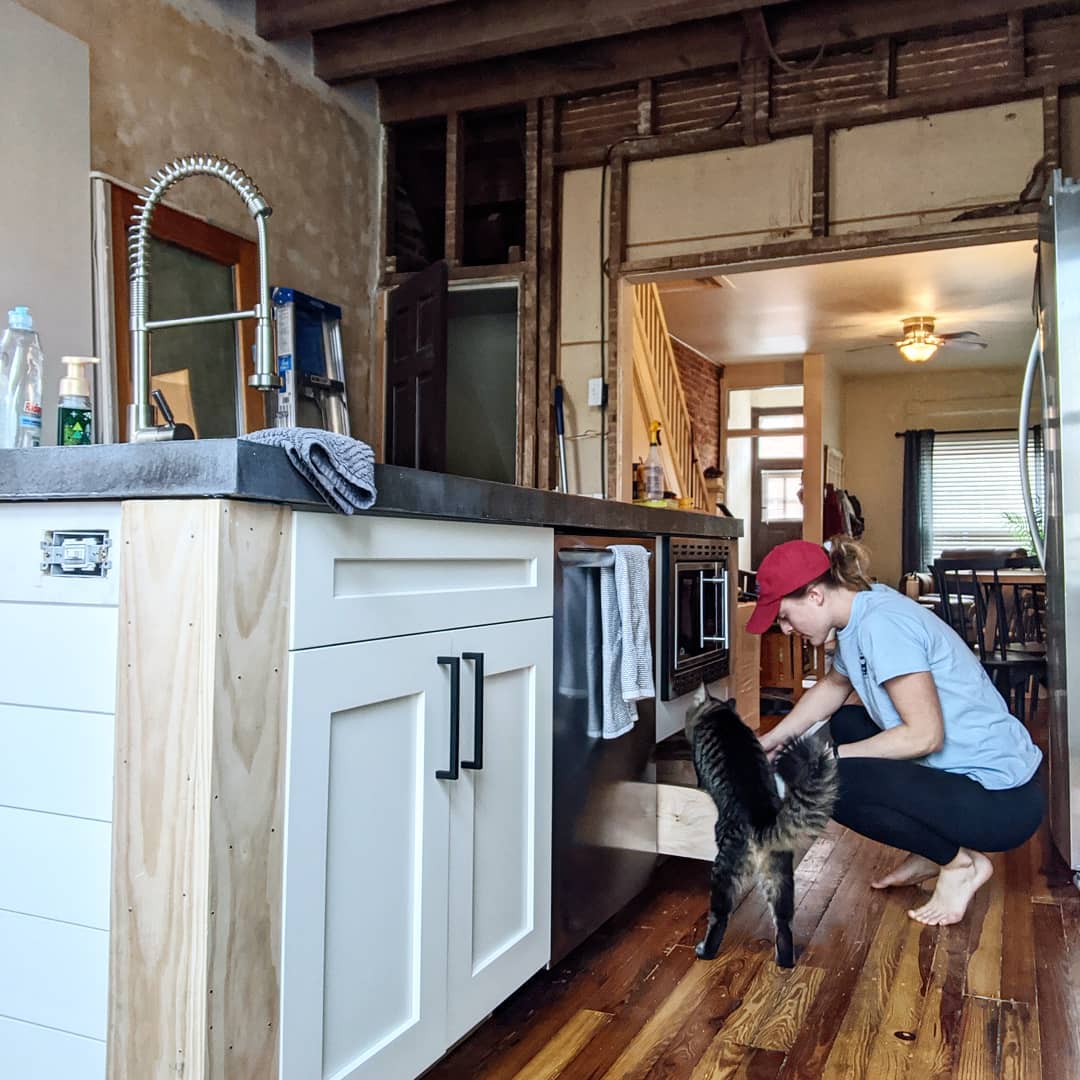 Share your stories with us at emg.inspired@epochtimes.com, and continue to get your daily dose of inspiration by signing up for the Epoch Inspired newsletter at TheEpochTimes.com/newsletter