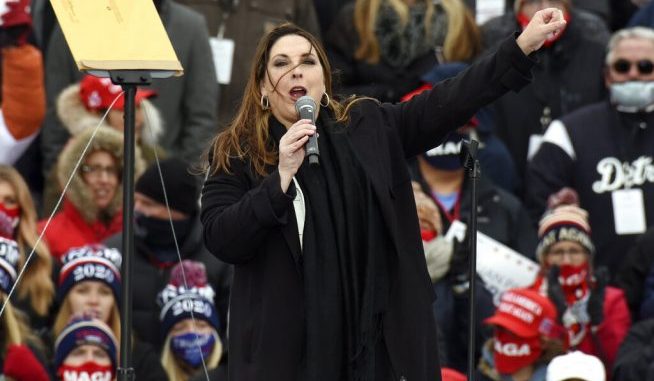 OAN Newsroom
UPDATED 9:22 AM PT – Monday, November 2, 2020
Recent reports show Democrats have dominated early mail-in voting with the left accounting for around 48-percent of early votes compared with Republicans who make up more than 41-percent.
Some pollsters, however, said the polls could be under-counting President Trump's support, while also noting these "shy voters" could give the President another win.
In an interview Sunday, RNC chairwomansaid Republican voters want to vote in person and they want to make sure their vote counts.
"And we saw this in these special elections and the Chris Jacobs election in New York 27," she stated. "The Democrats had a very large lead in absentee ballots heading into Election Day and then we won Election Day by 40%, and that's kind of the flip-flop we expect to see on Election Day this year."
We are expecting HUGE turnout on Election Day, and data from @realDonaldTrump's rally in Macomb backs it up!

✅ 11,194 signups

✅ 48.2% NOT Republican

✅ 32.2% didn't vote in 2016

✅ 74.1% have NOT voted yet in 2020

Thank you, MICHIGAN!

— Ronna McDaniel (@GOPChairwoman) November 1, 2020
As of Sunday. a record 9 million people have voted early so far. Recent polling has also noted a shift in several battleground states with Republicans cutting down Democrat leads.
The elusive "shy voters" may once again lead to an upset like the one seen in 2016.