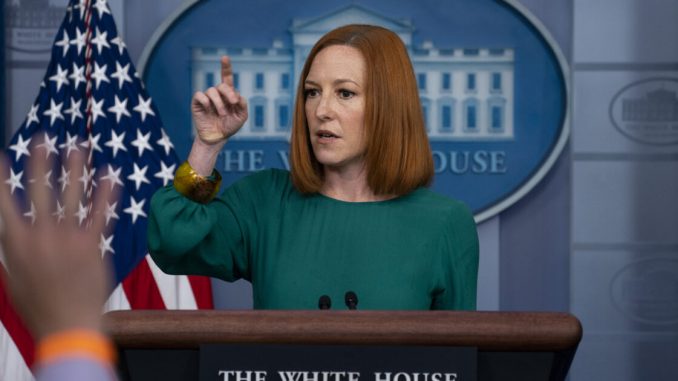 OAN Newsroom
UPDATED 12:00 PM PT – Saturday, May 8, 2021
The Biden administration has continued to overlook the surge of illegal immigration at the southern border.
While speaking as a guest on a podcast recently, White House Press Secretary Jen Psaki expressed her frustrations over individuals who continually ask when Joe Biden is going to visit the border. She claimed most Americans are focused on fixing the economy and recovering while only a small percentage are worried about the migrant surge.
However, a poll conducted by Harvard University/Harris Insights and Analytics in February found that 55 percent of Americans are opposed to the Biden administration's handling of the migrant crisis. This came after Biden used executive orders to rollback President Trump's strong border policies.
The press secretary went on to claim the illegal immigration surge at the border is reoccurring and not a crisis. She said that immigration reform is rather a huge challenge the Biden administration was left with.
"Our calculation on that front is one, this is cyclical, we've seen surges at the border," Psaki  stated. "Every time it happens, it's bad until we do something to address it over the long-term with root causes, immigration reform…it's going to keep happening."
Biden's Press Secretary Jen Psaki complains about media attention on the border crisis, says "that wasn't really a crisis" pic.twitter.com/Q5O4U0o1Ex

— RNC Research (@RNCResearch) May 6, 2021
According to recent figures, Immigration and Customs Enforcement deportations have fallen to record low numbers with the agency deporting fewer than 3,000 illegal immigrants in April. Earlier this week, Kamala Harris said she intends to travel to Mexico and Guatemala in June in an effort to tackle the migrant crisis.