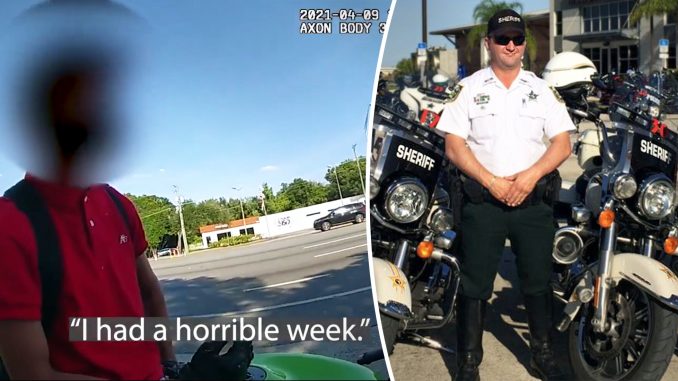 A routine traffic stop recently turned into much more when a traffic officer encountered a distraught biker on a Florida highway.
Hillsborough County master deputy Donald Rizer was on his usual traffic patrol on Dale Mabry Highway when he pulled over a biker for an exhaust pipe violation.
Rizer quickly observed that the rider, in his 20s, was upset about something else apart from being pulled over.
"As soon as I got out of my vehicle and I started walking up to the gentleman, I could hear him very emotional. I mean, he was already very emotional." Rizer told FOX 13.
In a body camera video posted on Hillsborough County Sherriff's Office Facebook page, Rizer asked the rider how he was doing, at which point he began sobbing.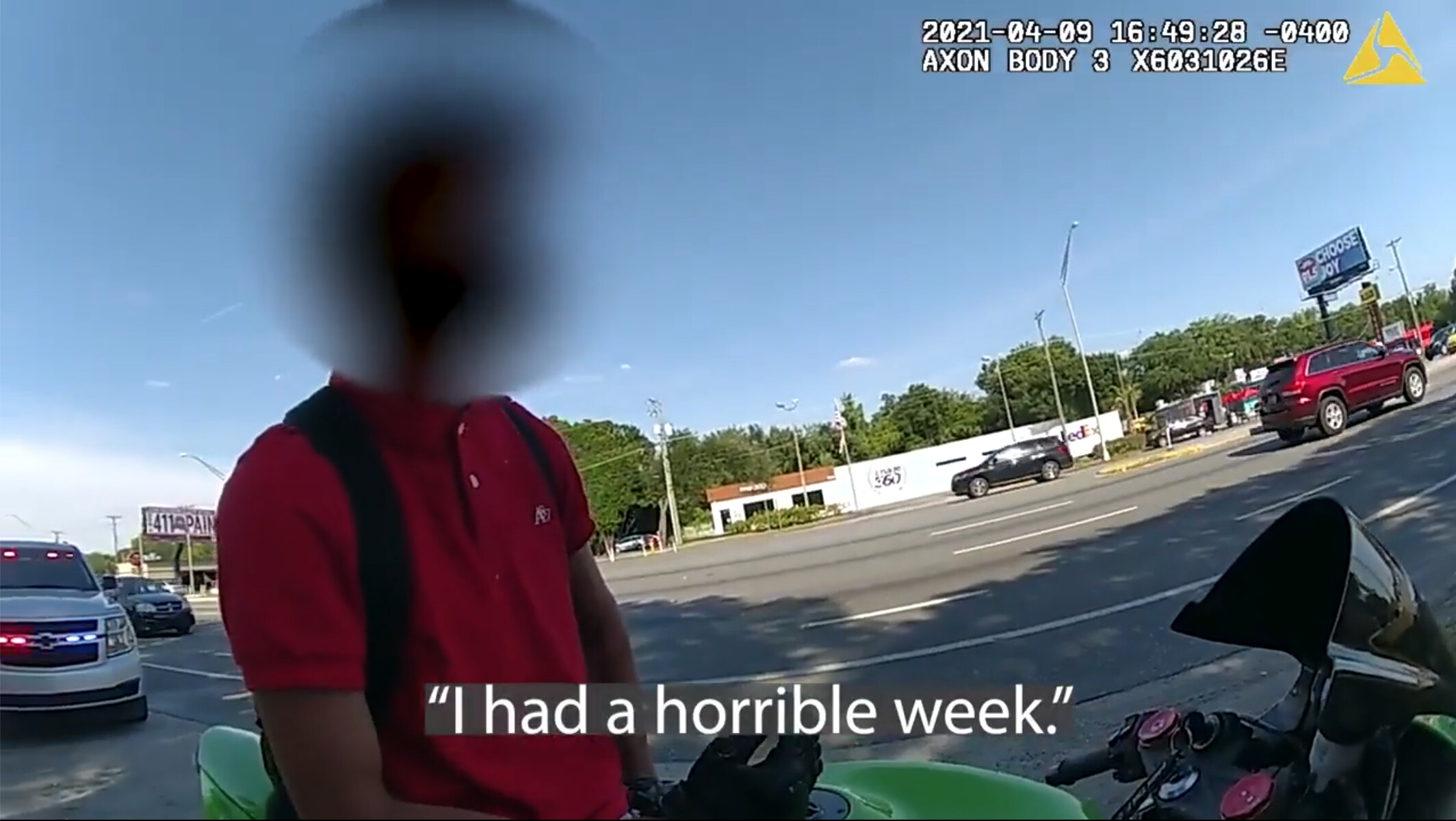 "I had had a horrible week," he told Rizer in the video. "I saw my friend die in front of me."
Rizer decided to try talking it out with the rider, assuring him he would not get a citation; the officer just wanted to ensure he was okay.
"I am glad I stopped you if you were emotional like that," Rizer told the rider in the video.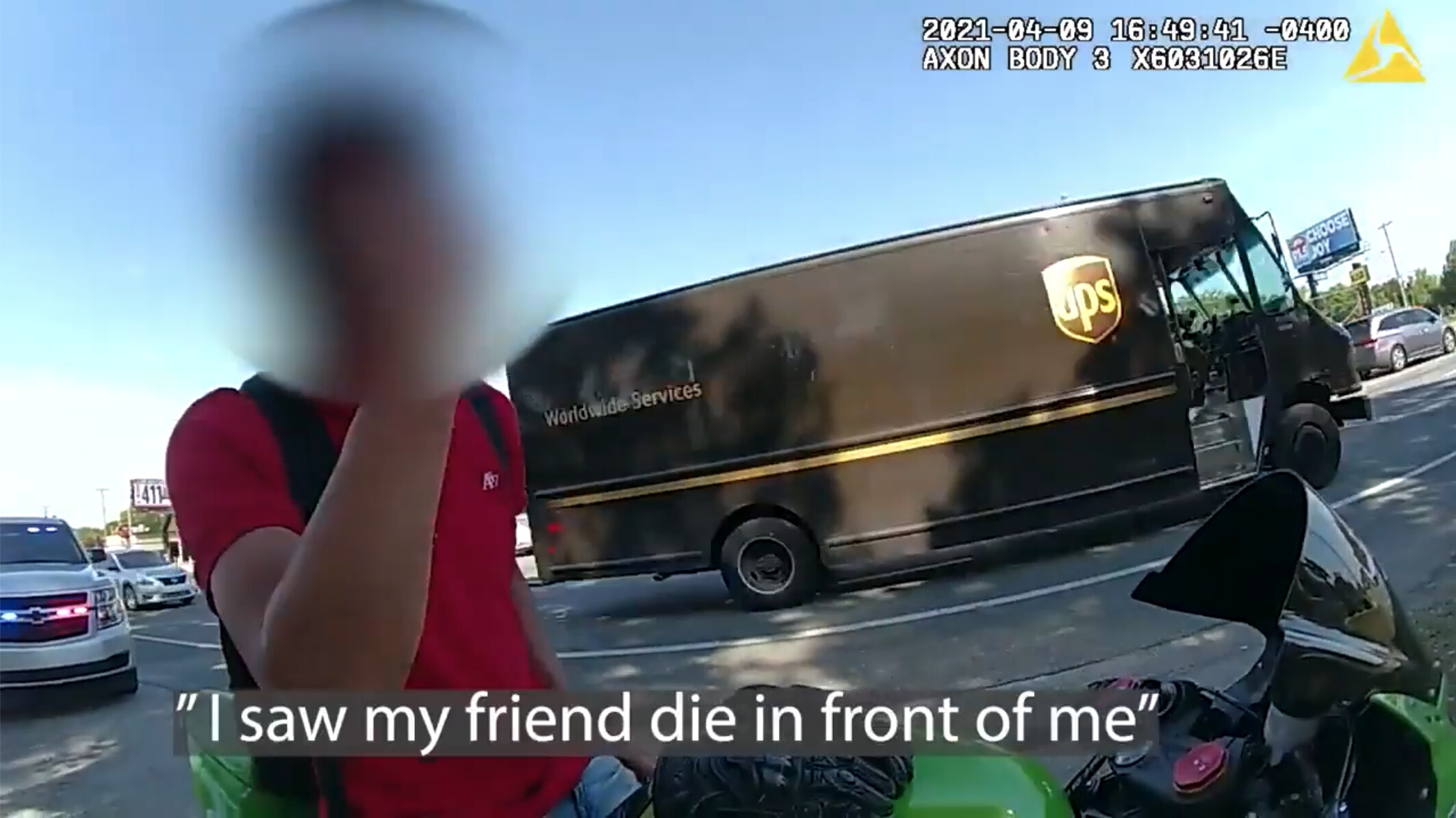 "When you get a chance to talk to people, you know, that can help you, it really can. Because I don't want to see anybody die in a motorcycle."
In the video, the rider confided to Rizer, "You're the first person I actually talked to."
The officer consoled the motorcyclist, advising him that it is always good to talk when in need of help.
"It is not just about stopping people, giving people tickets. I mean, you have to be a social worker in this job too," Rizer told the news station.
"You have to wear many, many hats and be able to take one off and put another one on very quickly. And clearly, he should not be riding a motorcycle in that state."
Rizer gave the rider a warning about his exhaust pipe.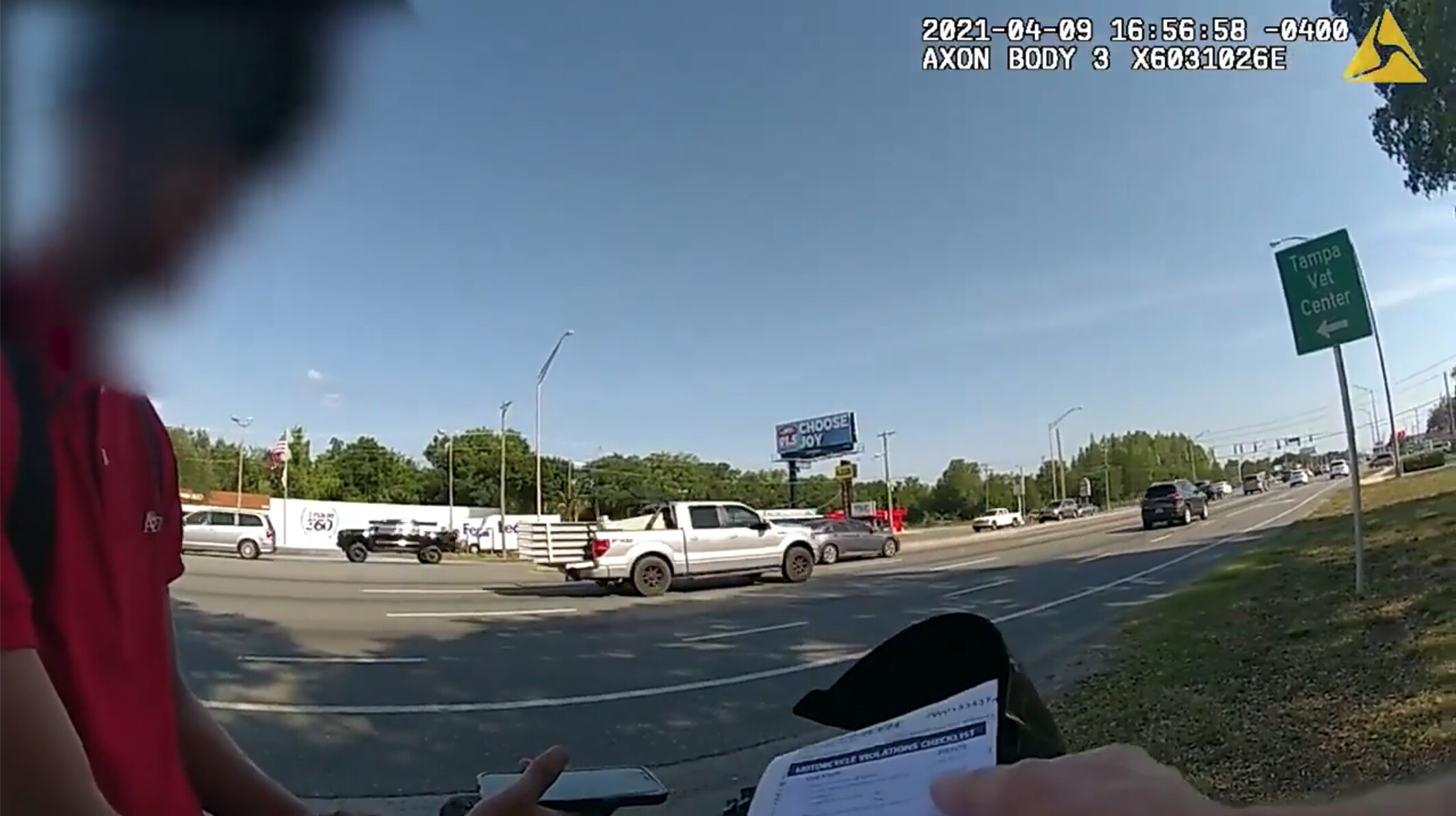 He handed him a checklist to go through and his personal cell phone number, telling the rider to give him a call if he needed someone to talk to.
"That's a warning for the exhaust, this is the checklist I was telling you about, just read it, familiarize yourself," Rizer is heard saying in the body camera video.
"And that is my personal cell phone number if you ever need to talk, alright?"
Rizer told Fox 13 that the man has not yet called but he is ready to listen whenever his phone rings.
Watch the video:
(Courtesy of Hillsborough County Sheriff's Office)
Share your stories with us at emg.inspired@epochtimes.com, and continue to get your daily dose of inspiration by signing up for the Epoch Inspired newsletter at TheEpochTimes.com/newsletter