A federal-funded international security forum has announced the Taiwan President Tsai Ing-wen the winner of its flagship prize, despite pressure from both the Canadian and Chinese government.
The Halifax International Security Forum awarded the 2020 John McCain Prize for Leadership in Public Service to Tsai, calling her "champion of freedom" in a video released on Monday.
HFX is proud to announce the winner of the 2020 John McCain Prize for Leadership in Public Service. https://t.co/mXZO07sbXy

— Halifax The Forum (@HFXforum) May 4, 2021
Tsai was elected as the first female President of Taiwan in 2016 and was reelected last year with a record vote, promising in her campaign to defend the democracy of the island country against threats from neighboring China.
Beijing's ruling Chinese Communist Party (CCP) has considered Taiwan a breakaway province after it came out triumphant in a civil war over 70 years ago. The CCP has toned up its threats of using force to take over Taiwan over the year, repeatedly sending military aircraft into the island's periphery.
In a Facebook statement, Tsai stated that the award, named after late U.S. Sen. John McCain, is "a symbol of the high regard the international community has for Taiwan's democracy."
"A united Taiwan must remain dedicated to protecting our democracy and fighting the COVID-19 pandemic, while working as a force for good to make the world a better place," Tsai stated. "We continue to show that freedom and democracy are the core values that define our country."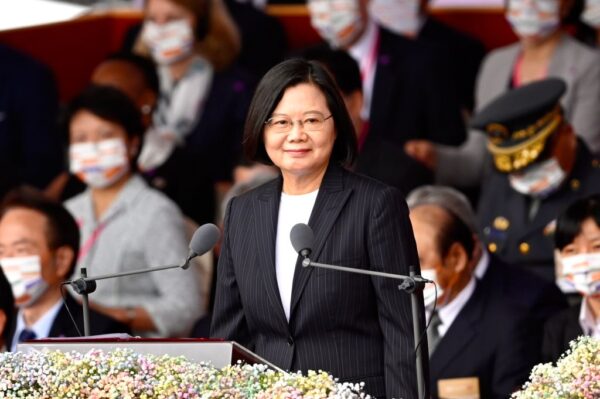 However, the Forum, which is headquartered in Washington D.C., did not announce the John McCain Prize in November as usual, which a PLITICO report published last month said was because Ottawa's concerns of angering the Chinese authorities. The Canadian government is a major sponsor of the forum.
Defence Minister Harjit Sajjan struck down allegations that the federal government had threatened to cancel funds to the Halifax forum if Tsai won the John McCain Prize, saying that was "absolutely false" during the parliamentary committee on Canada-China Relations on April 12.
The allegations prompted action from opposition leaders, who adopted a motion in the House of Commons to support the Halifax Forum's proposal to award Tsai with the prize.
"Our allies are closely watching to see whether or not the federal government is standing up for human rights, democracy and the rule of law," Conservative foreign affairs critic Michael Chong said.
The forum receives approximately $3 million in funding annually since 2017 from the Department of National Defence.
The Chinese embassy in Canada has not publicly commented on Tsai winning the award, but a spokesperson for the Chinese Ministry of Foreign Affairs had condemned the Canadian parliamentary motion.
Peter Van Praagh, president of the Halifax forum, said the forum will present the prize to Tsai in person at a later date.
With files from Issac Teo