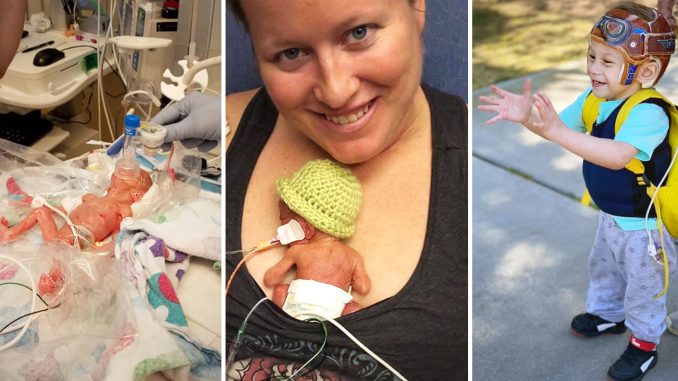 Nicknamed "Mighty Peanut" for his will to survive, preemie baby Haven Greyson Smith was born weighing under 1 pound and no bigger than a soda can.
Two years on, the thriving toddler has overcome significant odds stacked against him—and on top of all that, has beat COVID, too.
Born at just 25 weeks gestation on New Year's Day 2019, Haven was the tiniest baby to be born at Lucile Packard Children's Hospital, Stanford.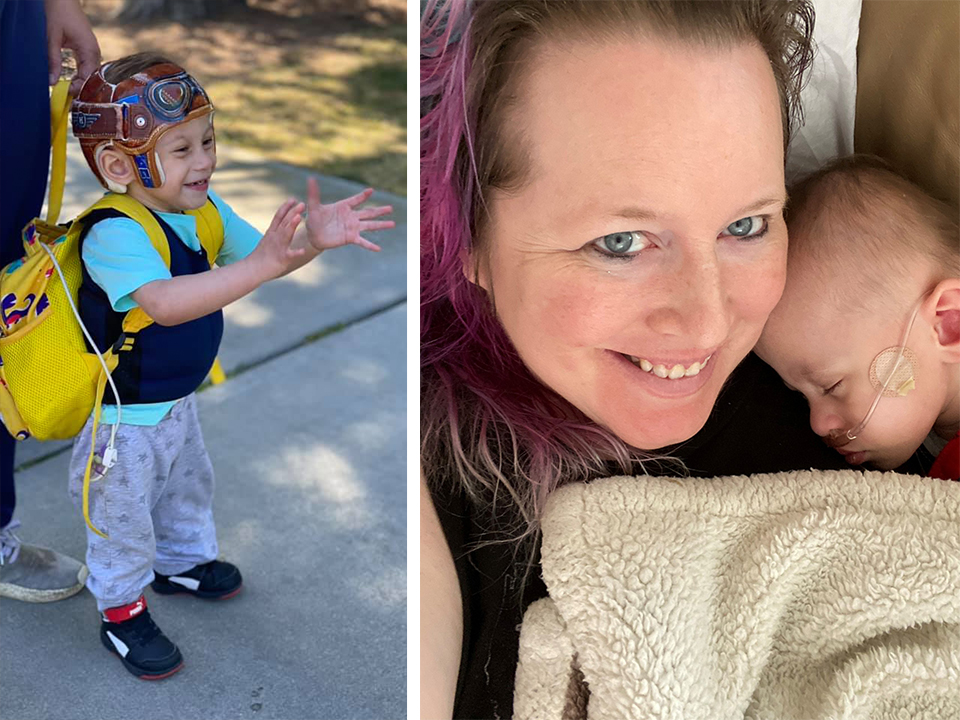 Telling how his miraculous survival story might "bring hope and a little light to others who really need some right now," Amanda Smith, a single mom from Mississippi, told The Epoch Times how "his smile seems to simply light up the world of people who follow him [on social media]."
Haven's lungs hadn't fully formed at birth. As he wasn't growing in the womb, his delivery was expedited to save his life. Doctors gave the micro-preemie a 10 percent chance of survival.
Dr. Rachel Hopper, a Stanford pediatric cardiologist, analogized the condition of his lungs to the limbs of a tree during winter.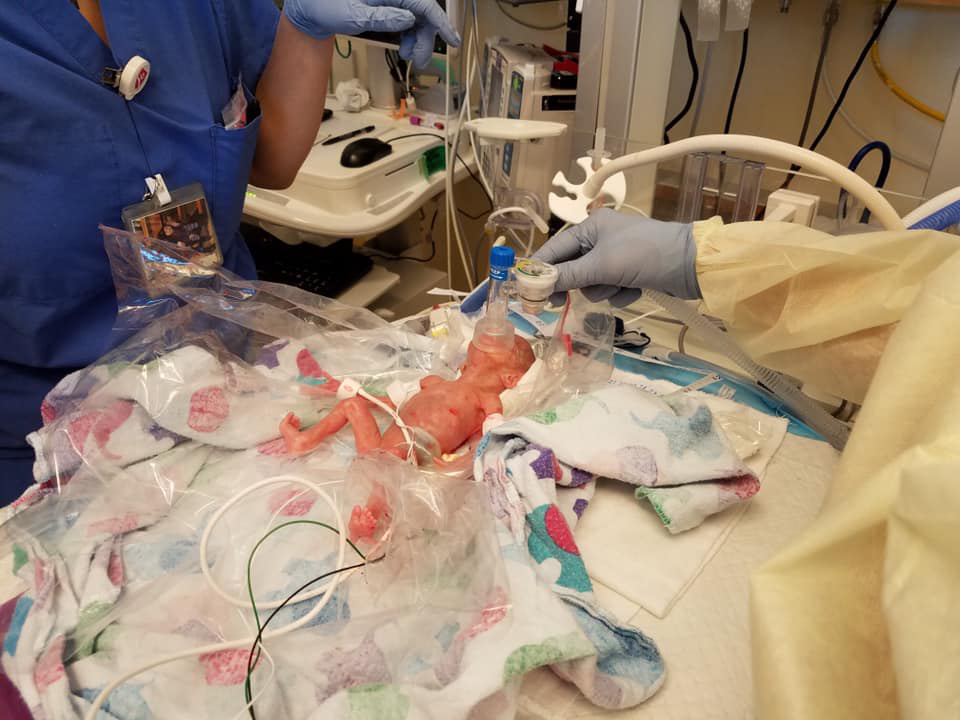 "Each lung has an array of blood vessels, shaped like a tree," Hopper said on Stanford Children's website. "When a baby is born early, this vascular tree is like a tree in winter. It's missing all its little branches and the leaves in between."
Haven also needed urgent surgery for a strangulated hernia before the age of 6 months. He lost a third of his intestines and was fitted with a gastrointestinal tube to deliver formula.
Yet quickly, he proved to be a fighter. "Mr. Miracle" and "Dragon Slayer" were added to his growing list of nicknames by his mother.
He came off a ventilator after six weeks and left the NICU after eight months, weighing just over 8 pounds (3.6 kg)—yet still having several chronic conditions, including chronic lung disease, high blood pressure in the lungs, kidney complications, a compromised gut, and developmental delays.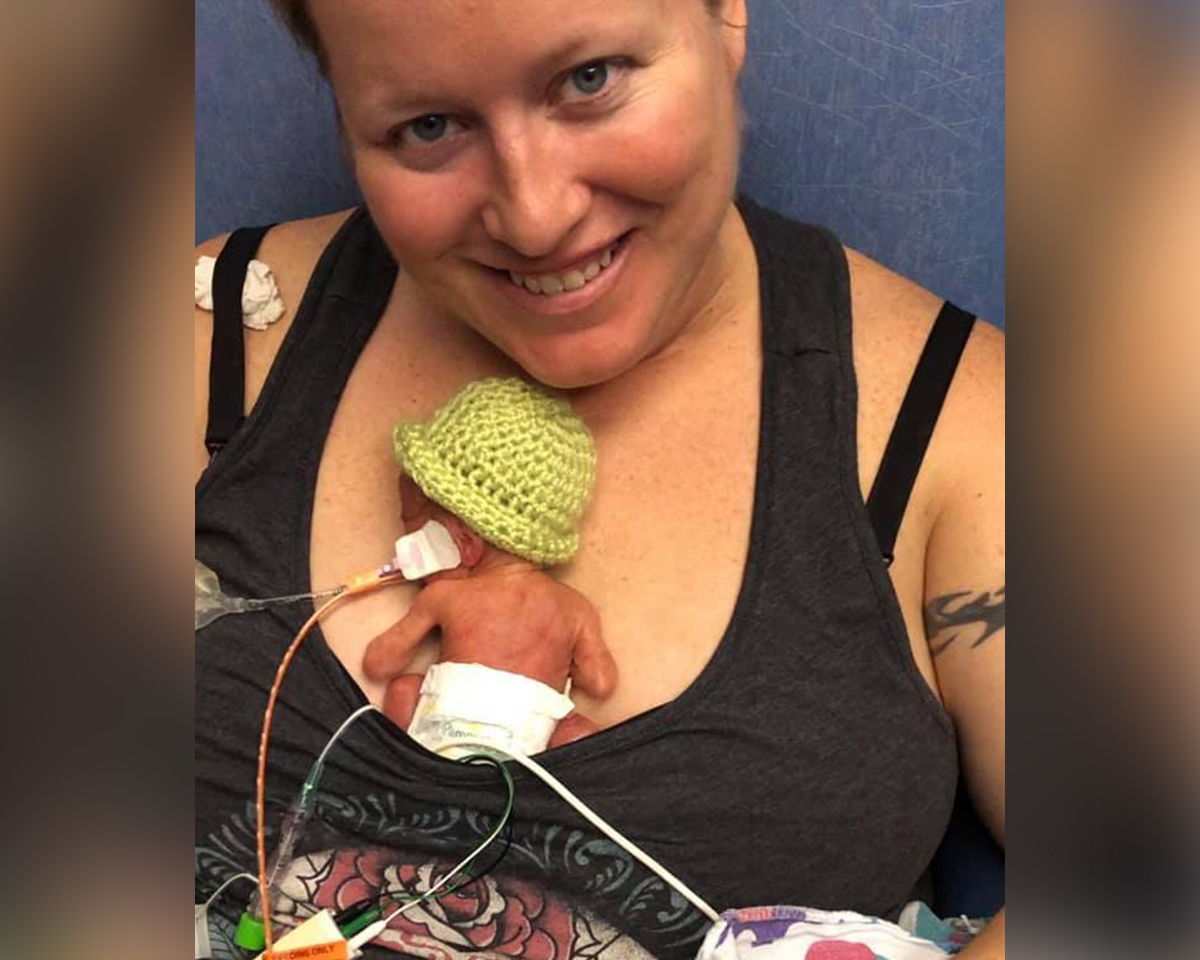 Rather than return home to Mississippi, Amanda—a NATO Medal-of-Honor soldier who served in Afghanistan—along with her parents, Judy and Bob, stayed in Stanford so Haven could continue in 24/7 specialized care programs with support from parent mentors.
Dr. David Bergman, Haven's pediatrician, claimed that parents of children with medically complex conditions often liken leaving the hospital to "falling off a cliff."
"They go from having a big team caring for their baby around the clock to being alone at 2:00 a.m.," he explained. "We make sure that support is in place before they leave."
Amanda said, "I am a single mom, so I don't turn down help. They feel like family because they know, day in and day out, what is going on with Haven."
Haven was sent home still needing an oxygen tank at night and a pump that administered a drug to enhance blood flow in his lungs, improve his circulation, and allow his body to develop.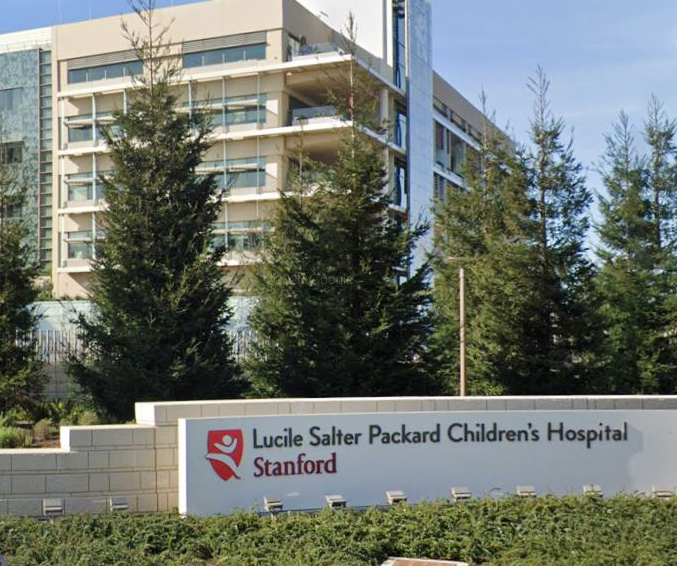 "It hasn't always been easy, but none of that matters," Amanda reflected. "I have a thriving two-year-old, which I didn't always believe I'd have."
Despite his complex needs, Haven lived up to his boisterous nicknames. Energetic, emotional, and loving, Haven "runs, never walks," said Amanda, adding that "he's constantly laughing and loving life."
However, Haven wasn't done beating the odds.
In 2020, he became the third baby on record in the United States to contract the CCP (Chinese Communist Party) virus, commonly known as the novel coronavirus. He battled through fevers, low oxygen, and losing one-fifth of his body weight, but thanks to Haven's care team, the toddler pulled through.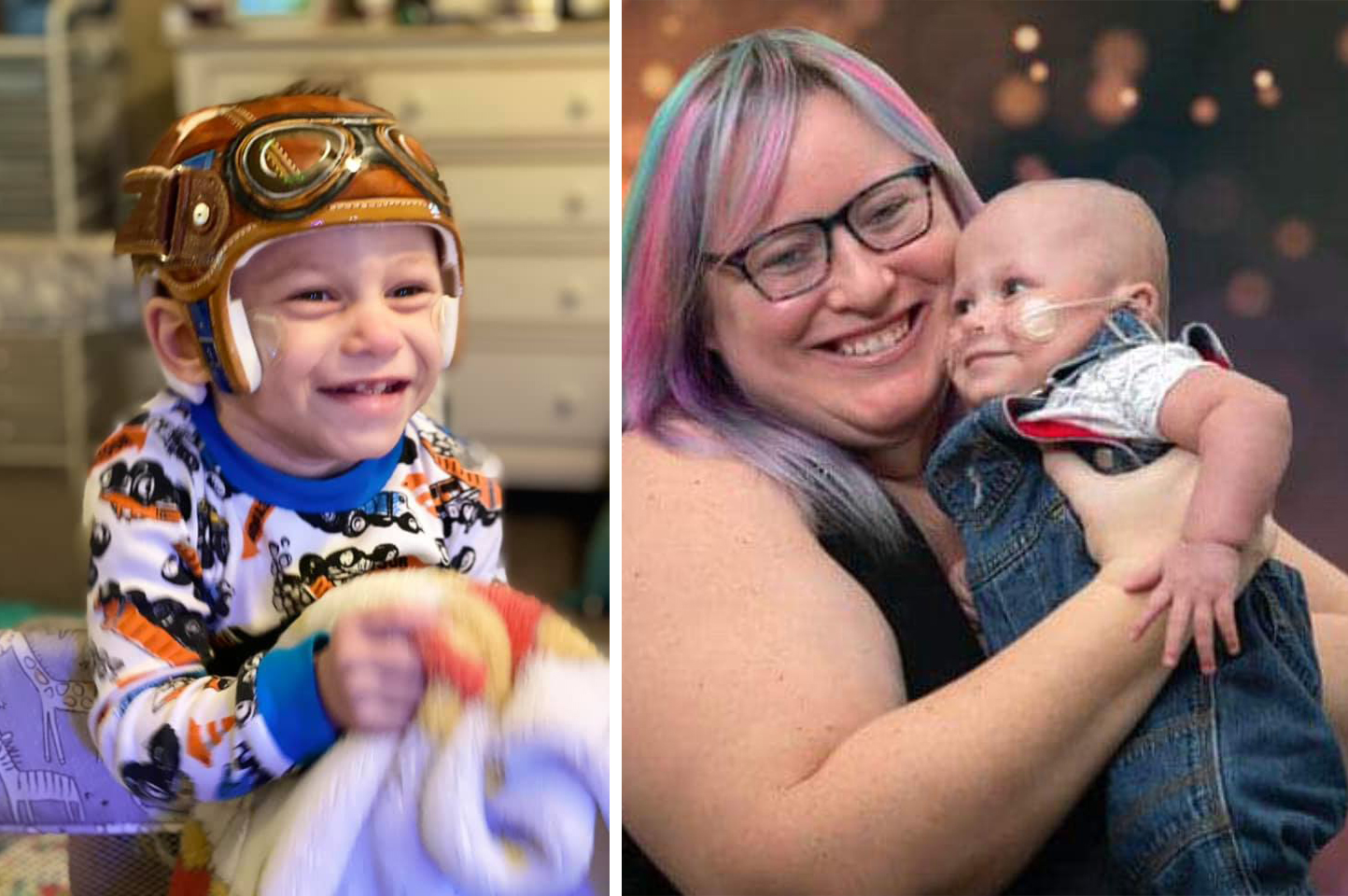 While some of Haven's conditions will last a lifetime, today he's thriving—now weighing in at 22 pounds (10 kg).
Amanda tracks her "walking Stanford miracle" son's progress with daily posts on his very own Facebook page, which has amassed 40,000 followers, and Haven's care team are also stunned by their tiny patient's progress.
"I'm amazed by Haven's resiliency," Bergman said, "and how, after all he has been through, he's still able to take a big bite out of the world."
Share your stories with us at emg.inspired@epochtimes.com, and continue to get your daily dose of inspiration by signing up for the Epoch Inspired Newsletter at TheEpochTimes.com/newsletter