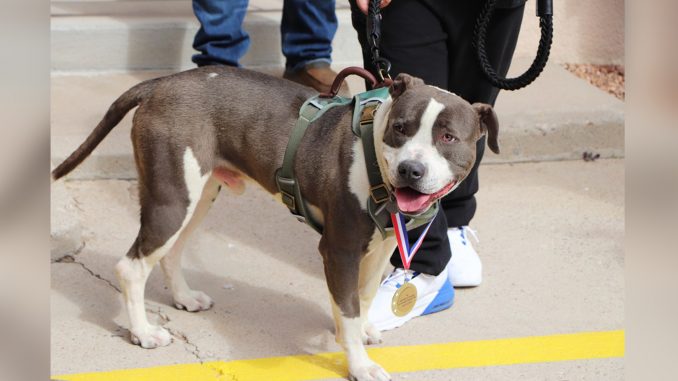 A former stray pit bull mix is living proof that some heroes wear collars, not capes. The heroic dog who saved his owner after he went into medical distress was recognized for his bravery with a medal.
Astro the American pit bull terrier alerted someone in El Paso, Texas, on April 15 when one of his owners, who remains anonymous, needed help. Astro's barking ultimately led the good Samaritan to locate the 36-year-old man in distress and make a life-saving call for emergency medical assistance.
The dog was the center of attention at a ceremony that was held two days later, with the El Paso Fire Department (EPFD) and El Paso Animal Services in attendance at EPFD's Safety & Health Outreach Center. Astro received a medal, a certificate, and a special dog-friendly cake, according to KTSM.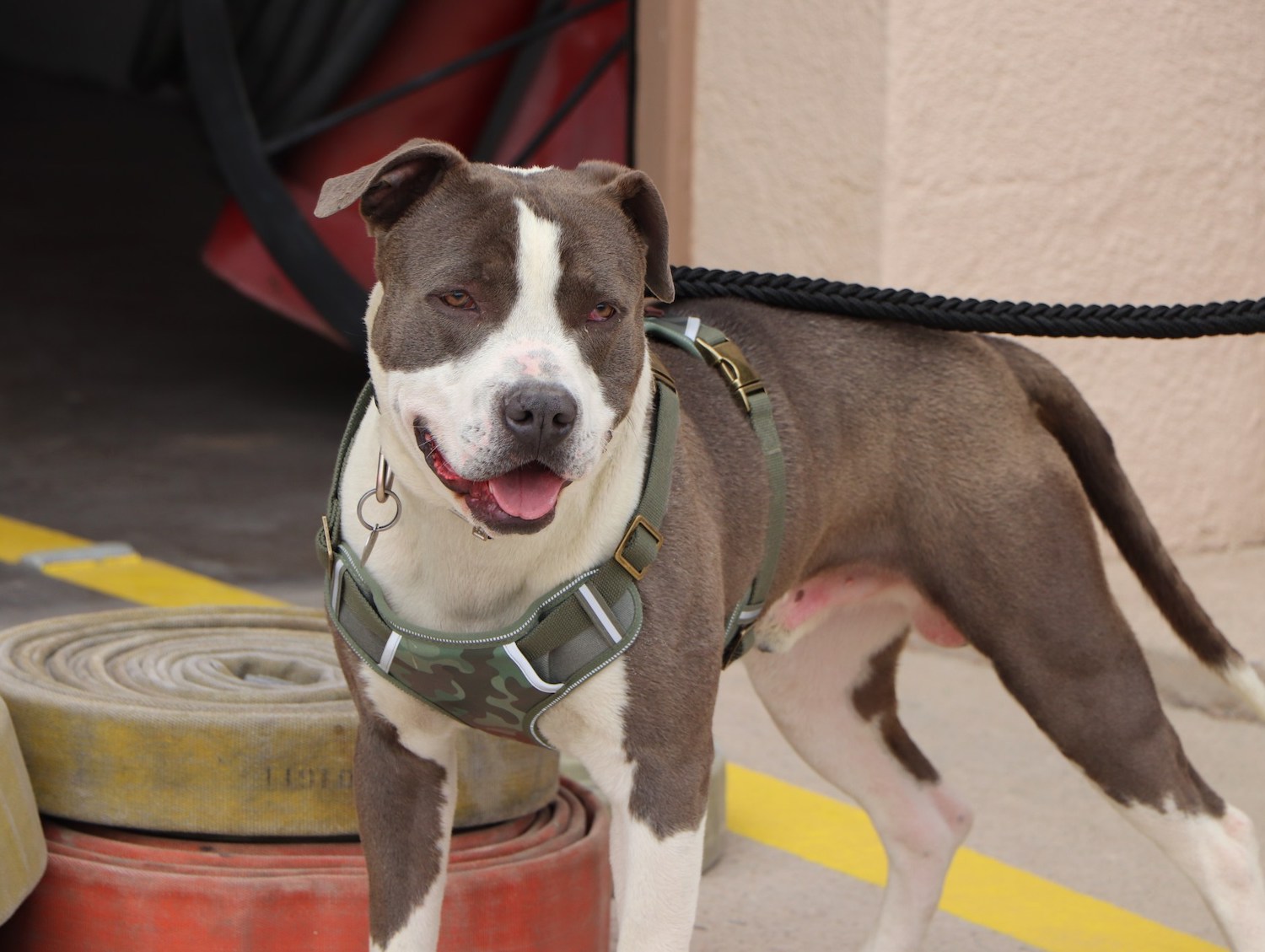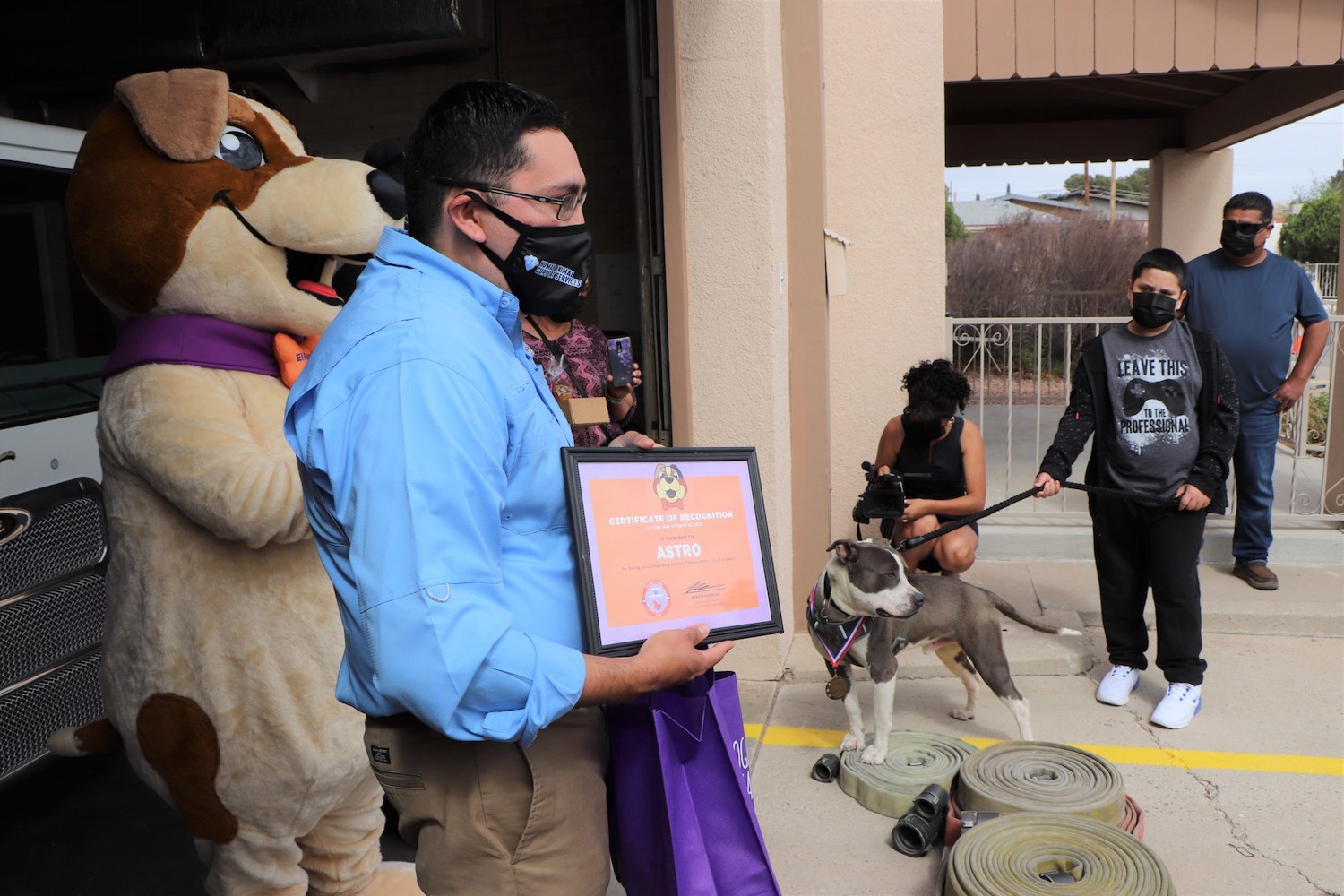 The loyal dog's protective instinct kicked in upon seeing his owner in distress.
"We know that the dog was even trying to climb into the ambulance with the owner," EPFD spokesperson Duenas-Aguilar told the media outlet. "Firefighters had to lure him into a vehicle for family members to come and pick him up, and without his help the patient might have never been found."
EPFD took to on Twitter on the day of the incident, sharing his story and ending the anecdote, "Who's the goodest boy of them all?!"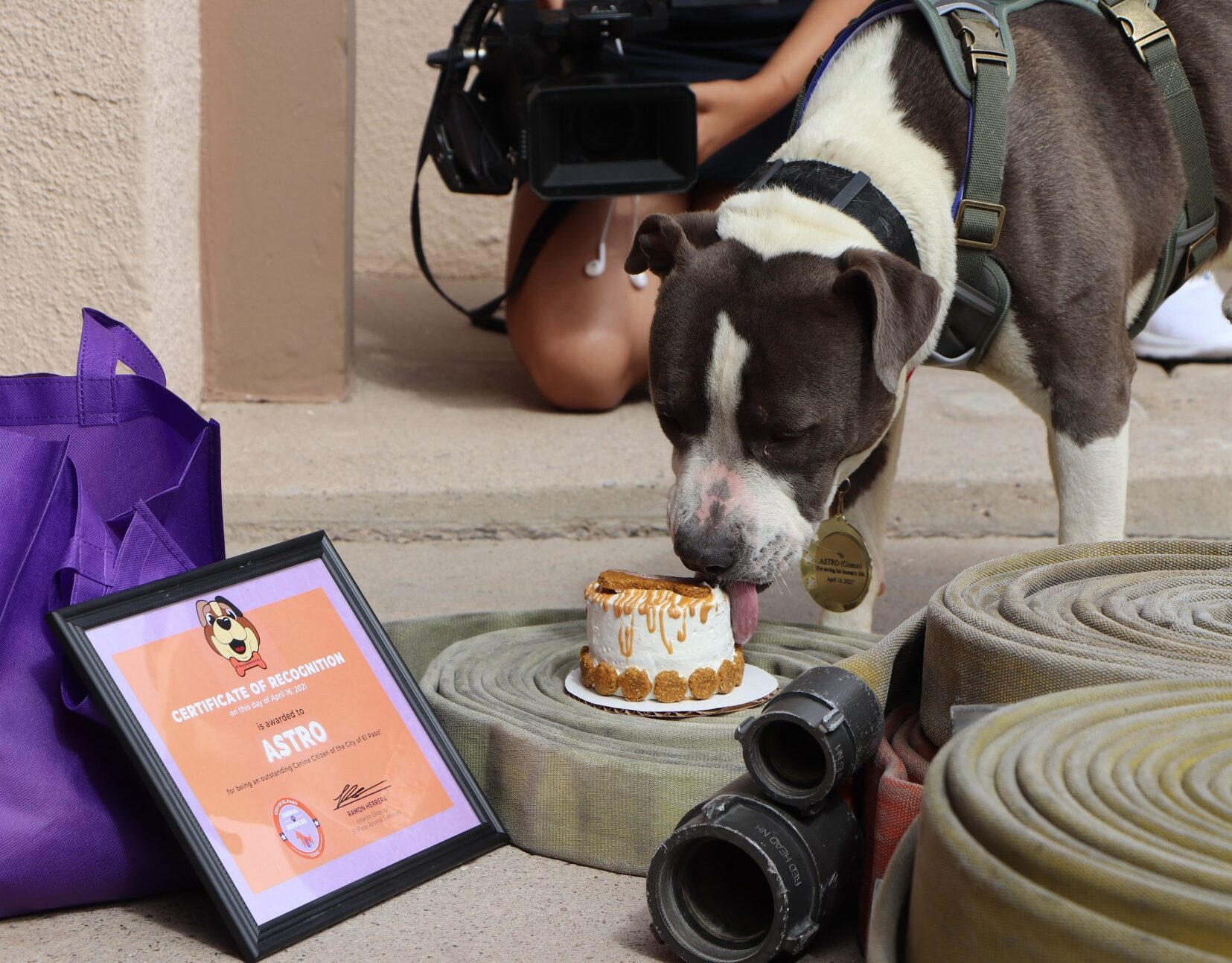 Astro's family had adopted him straight off the streets in 2020 after seeing him roaming around. However, owner Bertha Martinez, whose son Astro saved, didn't know she would keep him for so long, as she was scared of pit bulls. Yet, since lavishing Astro with love and care, she has come around to the innate gentle nature of the breed.
"If you treat him well and don't harm them or anything, then they become what he is," she said. Despite Astro's sweet nature, his family had never trained him as an alert dog and "never thought in a million years" that he would become a local hero.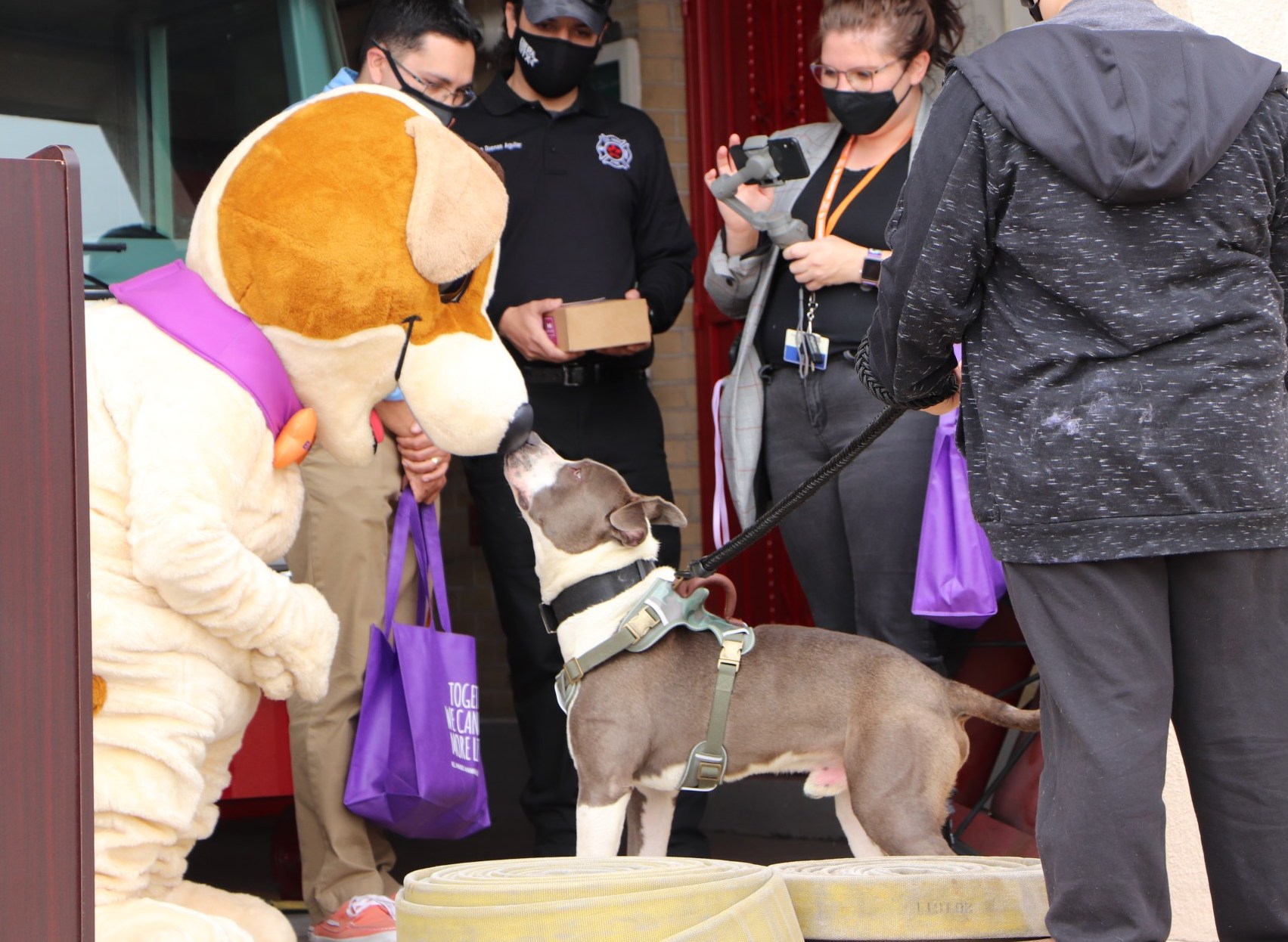 Ramon Herrera, interim director for El Paso Animal Services, credited Astro for being both a friend and a savior, not to mention a poster pup for pet adoption over buying dogs from breeders. "He really set an example for dogs that look just like him," he said.
"I think if people have space for a dog, they should consider adopting a pit bull," Martinez said, according to El Paso Times. "There are a lot of dogs in shelters, and we need to find them homes and treat them well.
"My son might not exist if it wasn't for [Astro]."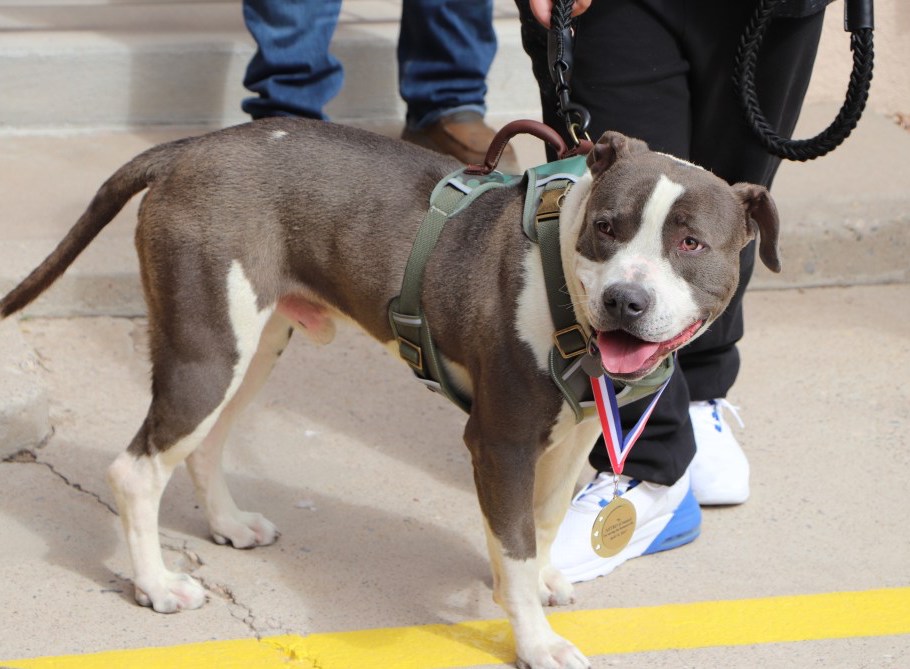 Reportedly, Martinez's son is recovering and stable. As for the heroic pup, he has earned himself more than a loving home for life.
Share your stories with us at emg.inspired@epochtimes.com, and continue to get your daily dose of inspiration by signing up for the Epoch Inspired Newsletter at TheEpochTimes.com/newsletter