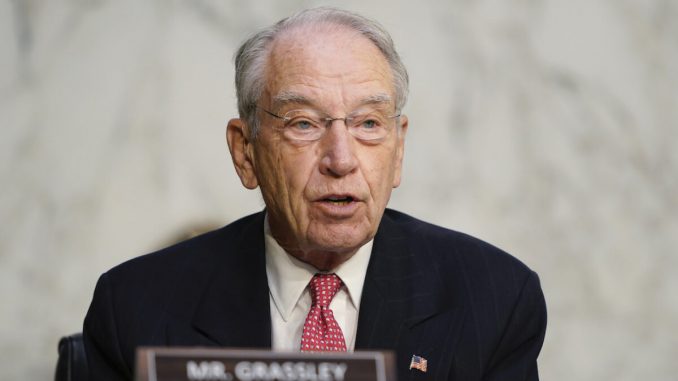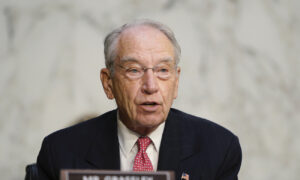 Sen. Chuck Grassley (R-Iowa) is requesting details about special envoy for climate John Kerry's previous involvement in finance and energy investing after he left his job as secretary of state for President Barack Obama.
Grassley wants to know the specifics of Kerry's personal finances and what steps have been taken by him to avoid conflicts between his current duties as envoy and his private investments.
"It is unclear exactly what matters Mr. Kerry has been barred from working on and whether he has received any waivers for specific matters that he could otherwise be recused from," Grassley wrote in a letter to Secretary of State Antony Blinken.
"The operation of good government requires faithful adherence to ethical rules," he added.
Grassley, ranking member of the Senate Judiciary Committee, sent the letter on Monday after it was reported by Axios that Kerry was paid $5 million from Bank of America last year.
Kerry told anchor Brian Sullivan at a CNBC Evolve event in March that he was in "discussions with a number of our largest asset managers and major banking institutions with hopes that we can begin to understand where the capital could come from and how it can go to these sectors."
Finance giants publicly stated their commitment to the Biden climate agenda this year, with JPMorgan saying it is allocating "$2.5 trillion over 10 years … to advance long-term solutions that address climate change and contribute to sustainable development."
"Climate change and inequality are two of the critical issues of our time," said Jamie Dimon, Chairman and CEO of JPMorgan Chase, said in an April press statement, adding, "these new efforts will help create sustainable economic development that leads to a greener planet and critical investments in underserved communities."
Wells Fargo CEO Charlie Scharf in a March press statement called climate change "one of the most urgent environmental and social issues of our time." His company announced they are launching the Institute for Sustainable Finance to manage "the deployment of $500 billion of financing to sustainable businesses and projects by 2030, as well as support science-based research on low-carbon solutions and advocate for policies that enable client transitions."
"Wells Fargo is committed to aligning our activities to support the goals of the Paris Agreement and to helping transition to a net-zero carbon economy," Scharf added.
Axios also reported that the State Department confirmed that Kerry signed an ethics pledge imposed by the Biden administration preventing him from participating in official business affecting his former employers or clients.
The State Department did not immediately return a request for comment about the Grassley letter or Kerry's potential conflict of interest.
OpenSecrets.org reported that Biden got the highest number of contributions—over $4 million from Wall Street—compared to other presidential 2020 candidates. Multiple investors gave large sums to pro-Biden super PAC Unite the Country, totaling more than $2.8 million.
In his letter to Blinken, Grassley said he wants to know exactly what Kerry is recused from doing, and whether any of those rules have been waived. He is also asking for "all records, including memoranda, emails, and other similar documents, relating to all evaluations of potential, apparent and/or actual conflicts of interest."