People in northern Australia will soon have cheaper property insurance as the federal government announced a subsidy plan for the region from next year.
A reinsurance pool backed by a $10 billion government guarantee will be in place from July 1, 2022, to relieve the high premium cost burden on homes and businesses due to frequent natural disasters like cyclone and floods in recent years.
"This would reduce insurance premiums across Northern Australia by over $1.5 billion for households, strata, and small businesses over 10 years," the federal government announced in a joint media release.
It is expected that over 500,000 residential, strata, and small business property insurance policies are eligible to be covered by the reinsurance pool.
Average premiums in northern Australia have sky-rocketed during the past 10 years, according to a report from the Australian Competition & Consumer Commission (ACCC)'s three-year Northern Australian Insurance Inquiry.
From 2018 to 2019, the average premiums in northern Western Australia were $13,400, which is more than four times the average for the rest of Australia which is at $3,300. The average premiums in north Queensland and the Northern Territory were approximately $6,800, and $7,000, respectively.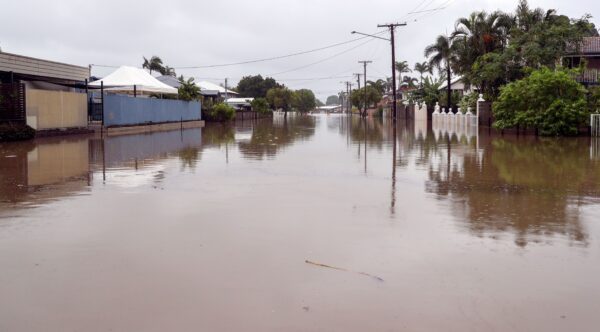 "It's been a cause of grave concern in the north for a very long time," Prime Minister Scott Morrison told Cairns radio station 4CA on Tuesday.
"What this does is, basically, put a floor underneath the insurance industry up in north Queensland and that will encourage more insurance companies into the market," he said.
"What's important is we've got $10 billion inside of a guarantee on the insurance sector out there, so we can get more companies in … which is very important to drive down the cost of those premiums."
Mark Jamieson, the association president of the Local Government Association of Queensland (LGAQ) said the new reinsurance pool can help to address market failure.
"A reinsurance pool will mean better access to crucial home and business insurance cover for the more than 61,000 North Queenslanders who, up until now, have had to go without because the cost was simply too high," she said.
However, the prime minister did not give a forecast of how much premiums may fall, saying that the government would "take a cautious view on that."
Senator Murray Watt, Labor's Shadow Minister for Northern Australia, said the federal government had promised to solve the problem as early as eight years ago.
"Now they promise it again, but not until after another election," Watt told Herald Sun. "The PM needs to tell people in the north how much premiums will fall and when."
Federal Treasurer Josh Frydenberg said the final design of the reinsurance pool will be determined by a Treasury-led taskforce with the insurance industry.