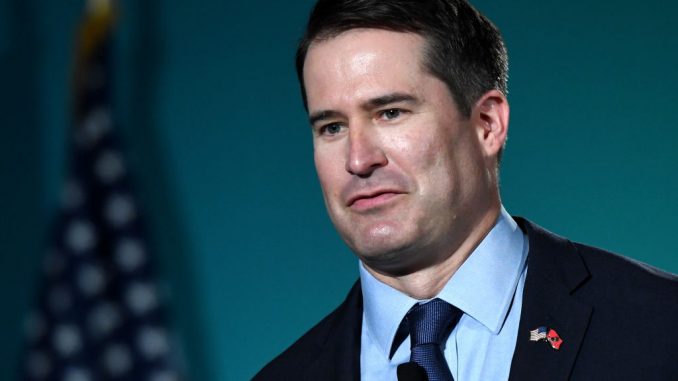 OAN Newsroom
UPDATED 4:44 PM PT – Wednesday, August 25, 2021
A pair of bipartisan lawmakers who secretly traveled to Afghanistan have sparked backlash from both sides of the aisle. Republican Rep. Peter Meijer (Mich.) and Democrat Rep. Seth Moulton (Mass.) reportedly flew to Kabul on Tuesday to get a first hand look at evacuation efforts.
On Wednesday, House leaders criticized the trip with Minority Leader Kevin McCarthy (R-Calif.) saying members of Congress should not go to Afghanistan right now. Speaker Nancy Pelosi (D-Calif.) also took aim at the congressmen for putting themselves and others in possible danger.
During a briefing on Wednesday, she stopped short of calling it a distraction but referred to their unauthorized trip as "deadly serious."
"The point is that we don't want anybody to think that this was a good idea and that they should try to follow suit," said Pelosi.
She went on to say lawmakers need approval from their committees to make such a trip and confirmed Moulton did not get the green light from his party to go. In the meantime, Meijer and Moulton who are both military veterans, said they traveled on empty seats and took the trip to "conduct oversight."
Seth Moulton (D) and Peter Meijer (R) are not ideologically aligned, but both of them went to Afghanistan to see for themselves and reached the same conclusion: There is no way Biden can evacuate all who need to be evacuated by the Taliban's August 31 deadline.

— Amy Tarkanian (@MrsT106) August 25, 2021