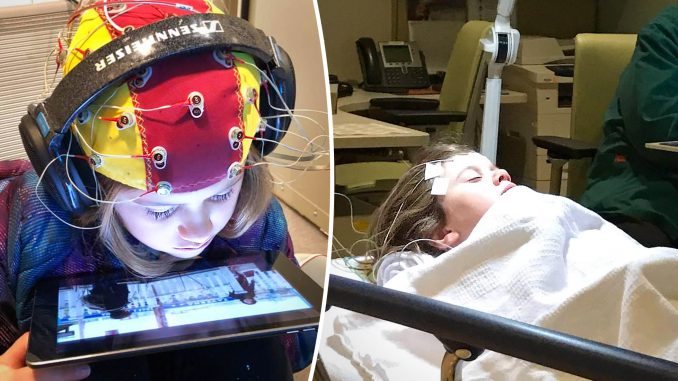 Melissa had always been reliant on "planning" to determine her own destiny.
She planned a successful business with her husband Dean Pollman; and together, they built a blended but "perfect" family, having four beautiful kids, and what seemed like the perfect life—going on camping trips, boating, and skiing in the winter—in Salem, Oregon.
But seldom, if ever, is life always perfect, for it has a way of throwing curveballs when you least expect them.
For the Pollmans, that curveball came in the form of a rare children's disease which their youngest daughter Haley, now 11, began to suffer from at age 8.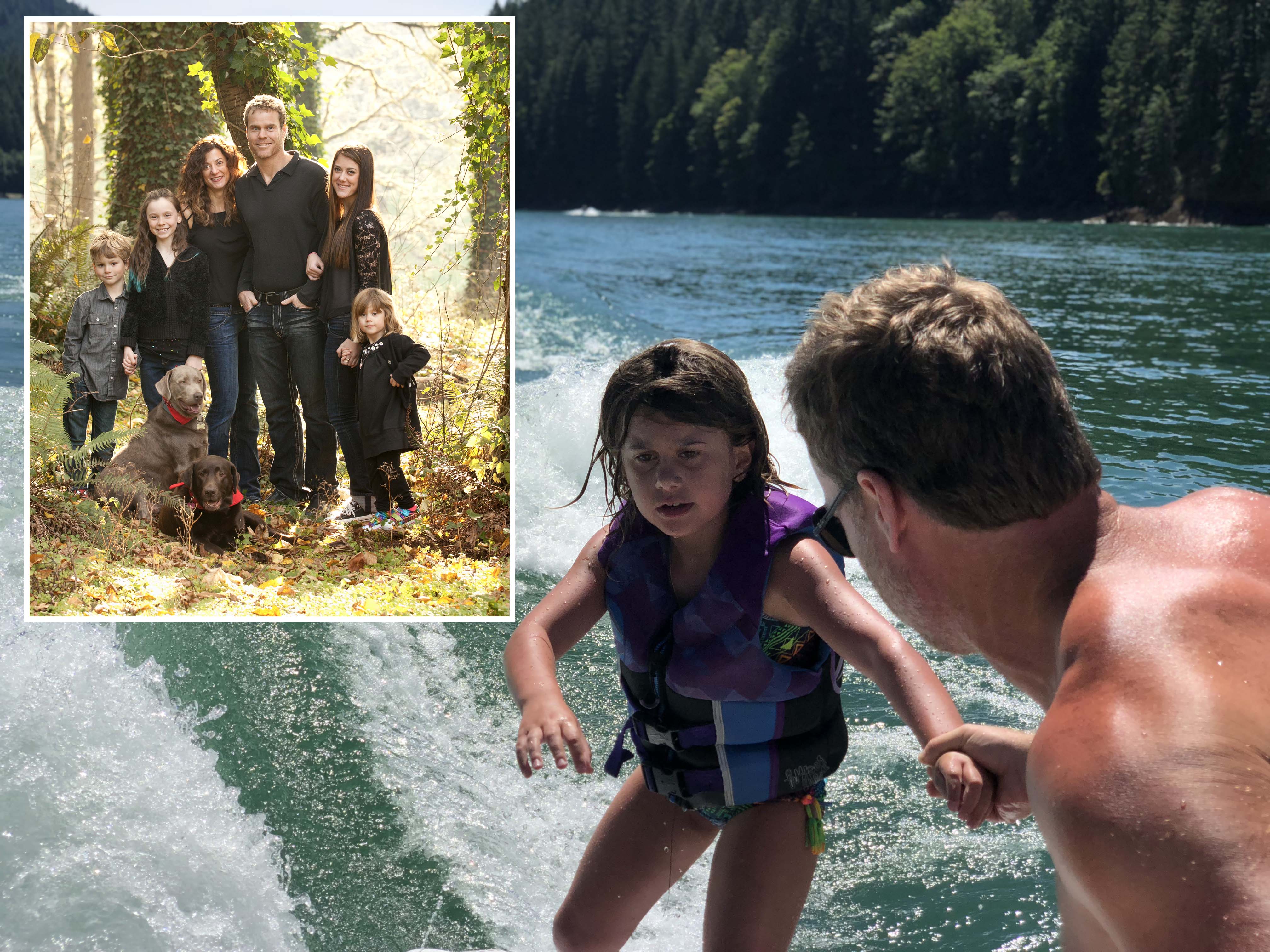 Haley's first symptoms took the form of eyesight problems.
"Dean's family has pretty poor eyesight," Melissa told The Epoch Times. "So we weren't alarmed. We were just like, 'Oh, we better get her into the eye doctor, and she probably needs glasses, no big deal.'"
As her eyesight got worse, her parents became more concerned; meanwhile, eye doctors didn't find anything wrong, with one going so far as claiming she was faking her symptoms for attention.
But the parents knew something was wrong and went to the Casey Eye Institute in Dorchester where a specialist recognized the symptoms. "And he just looks at us, and he literally says, 'It's bad,'" Melissa said. They correctly diagnosed Haley with CLN1 Batten disease.
Few doctors know much about Batten disease. It is a rare gene mutation that is fatal and incurable.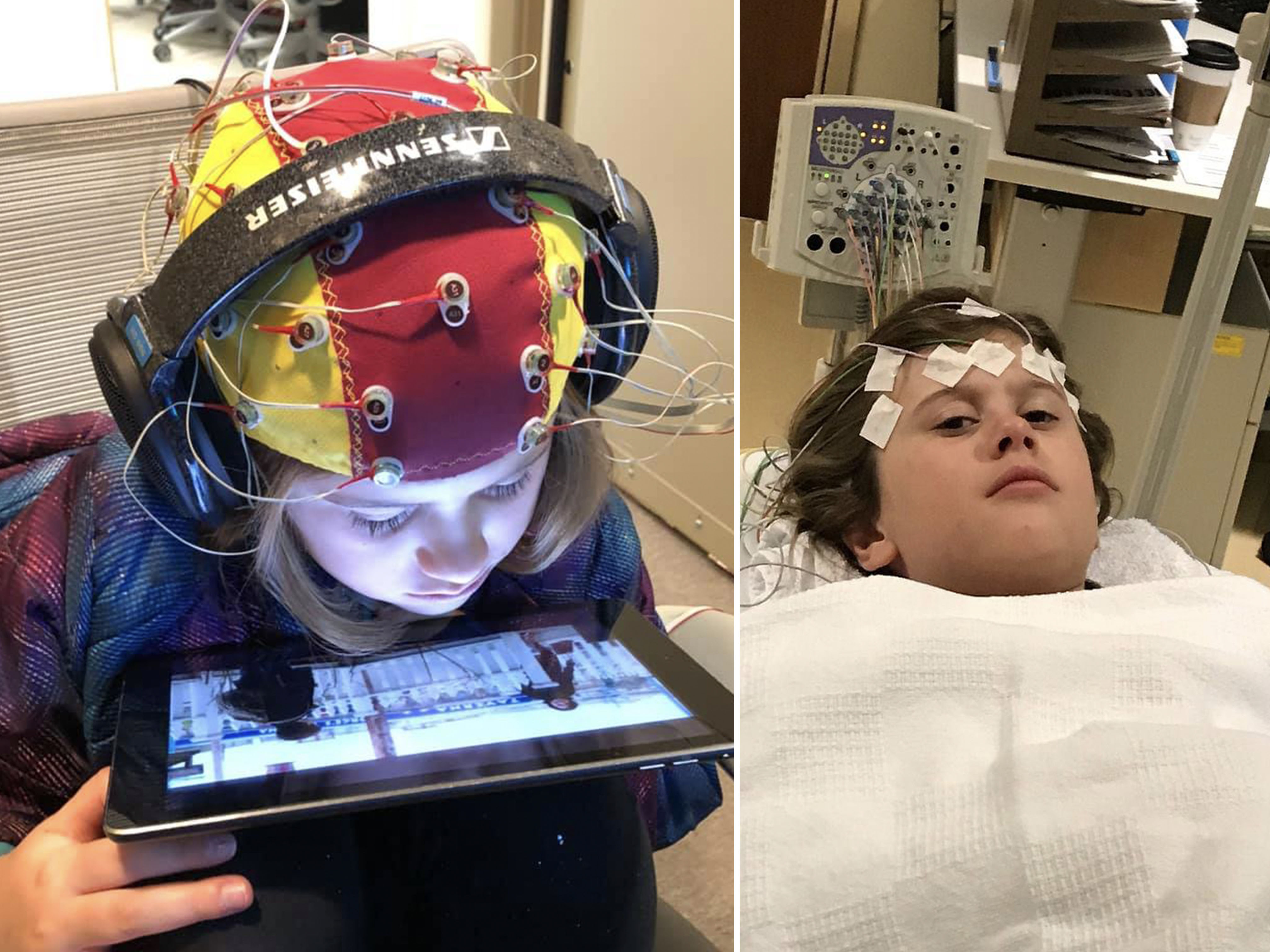 "The defect in the gene causes the gene not to create a certain enzyme that clears out the fats in the cell," she said. "And if you don't clear out the fats in the cell, then the cells die.
"It was explained to me kind of like if the garbage man stopped coming, and your garbage just overflows and overflows and overflows to the point where it just destroys everything, rots everything. And so that's kind of what happens.
"So she must be producing some enzyme for the fact that she had a normal childhood up until about seven or eight. But now not enough of it in order to continue growing. And so what happens is their brains literally shrink, the cells just die off."
"It's fatal," doctors told the couple. "There are no cures, and there's nothing you can do."
Desperate for guidance, the Pollmans asked: "What's gonna happen next?" "What can we expect?" "What do you mean, there's nothing we can do?"
"He basically told us, go home, make as many memories as you can, because you don't know what her timeline is going to be anymore," Melissa told The Epoch Times.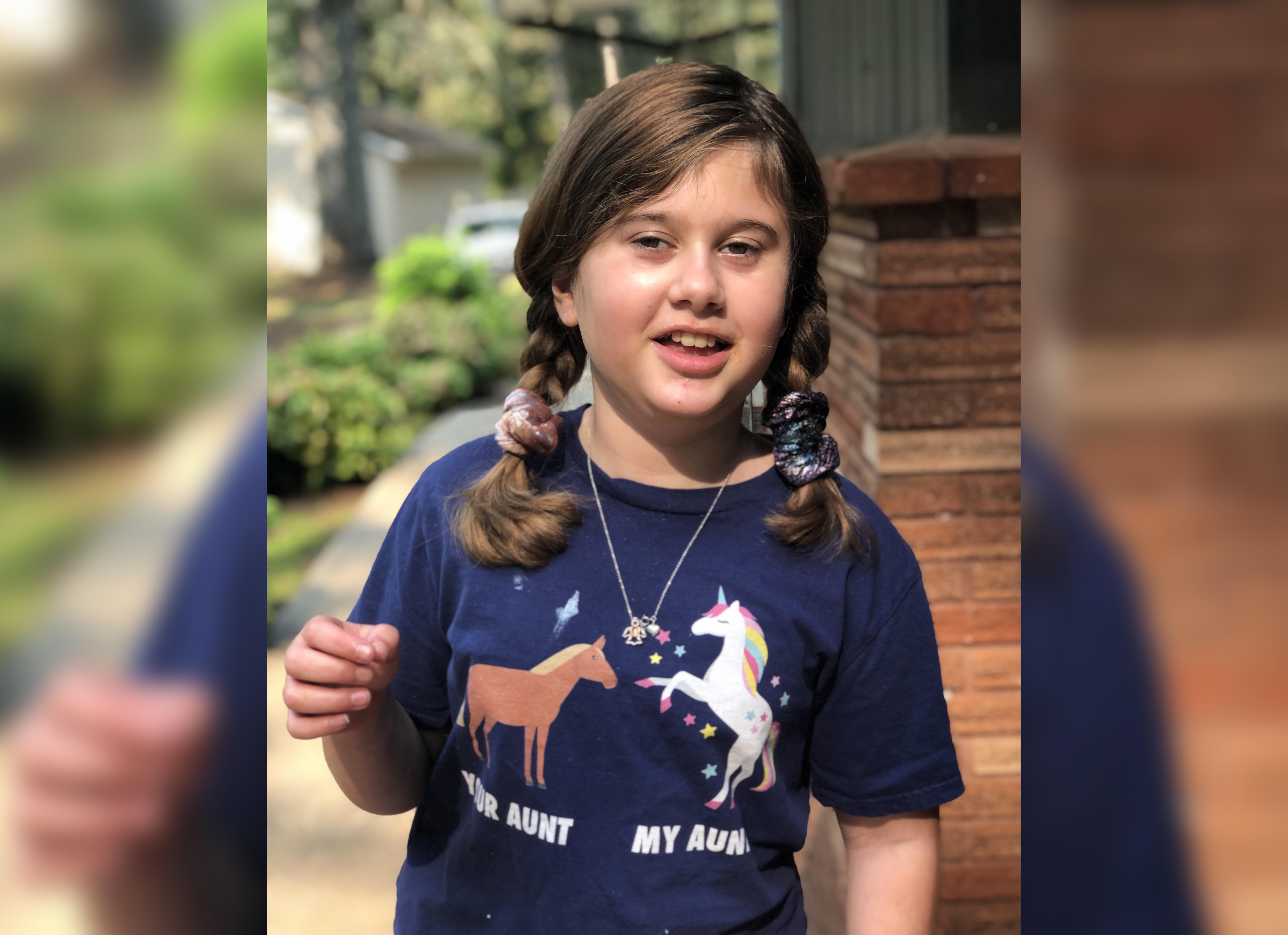 For months, the family pondered what they were going to do. In the end, "there's nothing you can do" was replaced by "we can't just do nothing."
They started educating themselves and sought to become experts in a disease many doctors knew nothing of.
They started calling, and connected with the Batten disease community—and soon realized they were not alone. According to Global Genes, there are some 400 million individuals facing rare diseases like CLN1 Batten.
Perhaps most importantly, they learned how "gene replacement therapy is really exploding," she said.
"And it potentially could be a curative for this type of disease where they replace the unhealthy gene with a healthy gene and then [it] starts producing enzymes."
The couple, in taking on the disease themselves and "planning" for hope, saw a world of hope open up before their eyes. "We had a goal," she said.
In joining the frontlines in the war on rare diseases, Melissa realized just how much her self-determining mentality mattered, and just how much one person could accomplish.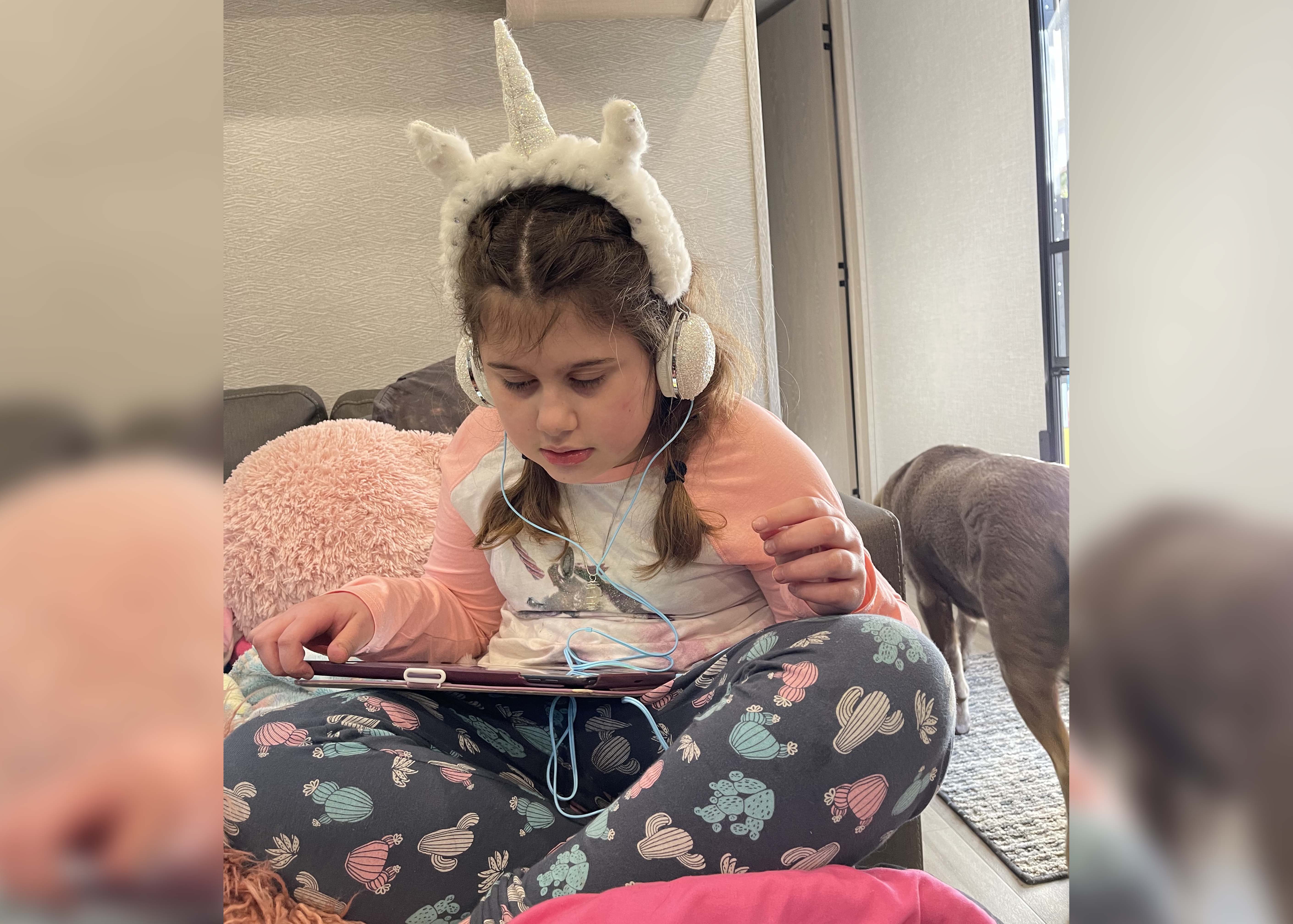 In a TED X talk in January 2020, the mom told of an 8-year-old girl who moved mountains.
This young girl, Dana, who sought to raise $1,000 baking cookies and setting up a GoFundMe campaign, exceeded all expectations, raising, by the end of the year, over $56,000 for a friend with Batten disease.
Then, she raised an additional $30,000 for a friend with Pans disease.
As for the Pollmans and their goal, Melissa and Dean created Haley's Heroes foundation in 2018, which eventually joined forces with a pharmaceutical company advancing gene therapy, offering hope to countless children like Haley.
However, since the pandemic began in 2020, Haley's condition has declined. Melissa wonders if the isolation and reduced treatment due to closures were the cause for this.
"We don't have the luxury to say, 'Well, we can just hold out and hunker down because next year will be better,'" she said. "It won't be better. For Haley there is no getting better."
Haley is "way more forgetful. Her movements are much slower. Her strength is much slower, or weaker. Her stamina is worse," Melissa said. "Basically, there's nothing she can do on her own anymore."
Although Haley has become nearly blind and still faces an uncertain future with Batten, it's worth remembering how a mother's refusal to go quietly into the night sparked a light of hope against all odds, for Haley and millions of children like her.
Share your stories with us at emg.inspired@epochtimes.com, and continue to get your daily dose of inspiration by signing up for the Epoch Inspired newsletter at TheEpochTimes.com/newsletter