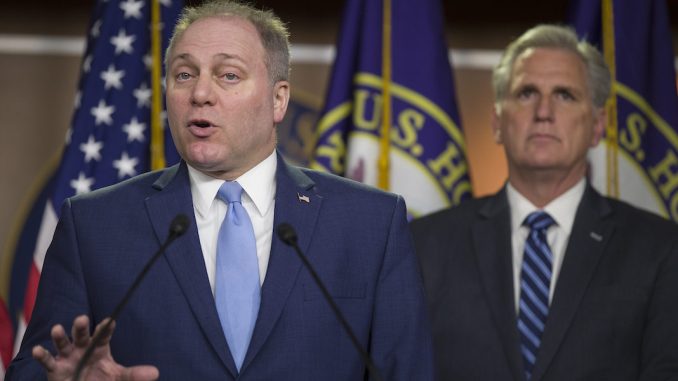 OAN Newsroom
UPDATED 9:37 AM PT – Wednesday, February 9, 2022
The House passed a stopgap bill to avoid a government shutdown. The measure passed 272-to-162 on Tuesday, extending federal government funding amid negotiations over a more long term package. This gives Congress an extra three-weeks to finalize a funding deal for the fiscal year.
The resolution now goes to the Senate where the chamber will need to act quickly before the last resolution's funding runs out later this month. This is the third time Congress has passed a short term spending bill to keep the federal government running since October.
One America's John Hines caught up with several GOP lawmakers to get their take on the continuing resolution.