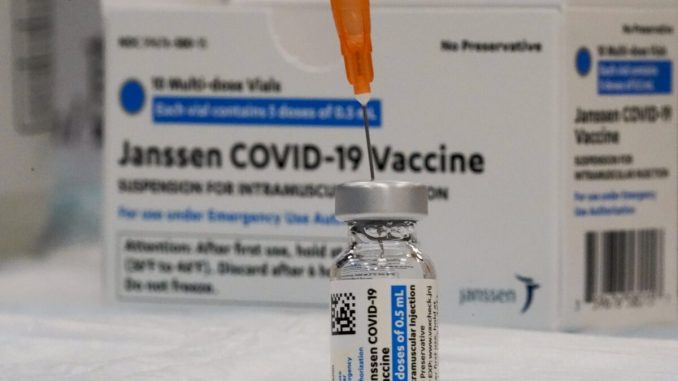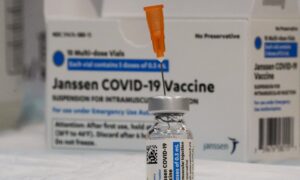 Denmark on Monday announced it will not use the Johnson & Johnson COVID-19 vaccine because the shot is potentially linked to blood clots.
"The Danish Health Authority has concluded that the benefits of using the COVID-19 vaccine from Johnson & Johnson do not outweigh the risk of causing the possible adverse effect, VITT, in those who receive the vaccine," the authority said in a statement.
VITT refers to the severe cases of blood clots, a small number of which have led to deaths among those who got a shot.
The decision to move forward without the Johnson & Johnson vaccine came after Danish officials reviewed international data and statements.
Denmark previously dropped AstraZeneca's jab because of its possible link to blood clots.
"In the midst of an epidemic, this has been a difficult decision to make, especially since we have also had to discontinue using the COVID-19 vaccine from AstraZeneca. However, taking the present situation in Denmark into account, what we are currently losing in our effort to prevent severe illness from COVID-19 cannot outweigh the risk of causing possible side effects in the form of severe blood clots in those we vaccinate," Helene Probst, Denmark's deputy director general, said in a statement.
"One should also bear in mind that, going forward, we will first and foremost be vaccinating younger and healthy people."
The decision will lead to a delay in the country's vaccination schedule, according to Probst. But many of those who still haven't gotten vaccinated are young, and that population is generally not at risk of becoming seriously ill from COVID-19, she noted.
COVID-19 is the disease caused by the CCP (Chinese Communist Party) virus. The elderly and immune-compromised are most at risk of experiencing severe symptoms from the disease.
Johnson & Johnson's shot may be used later if new knowledge emerges or the COVID-19 situation in Denmark changes.
Johnson & Johnson didn't immediately return a request for comment.
The United States last month halted use of the jab and the European Union's rollout of the vaccine was delayed while health experts reviewed post-vaccination cases of blood clotting combined with low levels of blood platelets. At least one patient had perished, while another required hospitalization.
The European Medicines Agency (EMA) on April 20 announced there was a possible link between Johnson & Johnson's shot and the blood clots, but the regulator recommended continuing its use because its benefits outweighed the risks.
As a result of advice from the agency, Johnson & Johnson said it would add to information doled out about the vaccine information about blood clots and how to diagnose and manage them. The same sequence of events happened with AstraZeneca's jab in Europe.
A U.S. advisory committee several days later reached a similar conclusion, leading to the resumption of administration of the vaccine in the country.
As of May 3, over 8.4 million Johnson & Johnson doses have been administered in the United States. About 1.3 million doses have been distributed to European countries, but only a small number have been administered thus far.