Children now account for 22 percent of new COVID-19 weekly cases in the United States, according to the latest data report on child cases of the CCP (China Communist Party) virus.
The American Academy of Pediatrics and the Children's Hospital Association updated their joint report on Monday. There were 71,649 new child COVID-19 cases out of a total of 319,601 cases in the week of April 22-29. That means child cases represented 22.4 percent of the new weekly cases.
The increase in the proportion of child cases doesn't correlate to an increase in child cases. It's largely due to a decline in the proportion of adult cases.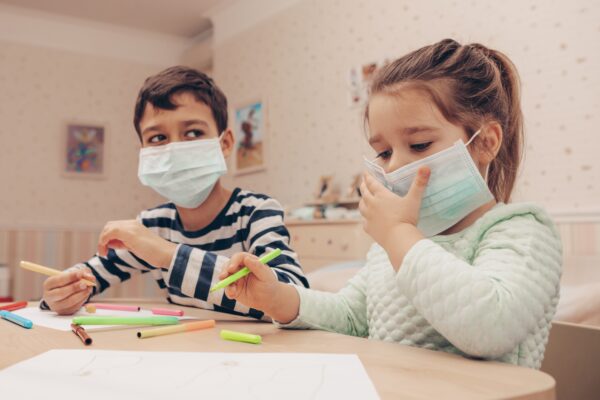 One year ago, child cases only represented 2.6 percent of the total. The cumulative total of child cases is 13.8 percent.
The report is based on data from 49 states, New York City, the District of Columbia, Puerto Rico, and Guam. Because state reports have different definitions of "child"—most states use the age range of 0 to 17 or 0 to 19—more specific age distribution data is not available.
"At this time, it still appears that severe illness due to COVID-19 is rare among children," the report read, but it pointed out that "there is an urgent need" to collect more data on longer-term impacts of the pandemic on children, including emotional and mental health.
According to the report, children were 1.2-3.1 percent of the total reported hospitalizations and were 0.00-0.21 percent of all COVID-19 deaths. Ten states reported zero child deaths and 0.00-0.03 percent of child COVID-19 cases resulted in death.
In the week of Jan. 7-14, which reported the most case numbers both in children and all ages, child cases were only 12.6 percent of the total cases. However, the number of child cases was 211,466, almost three times the recent number.
"As older portions of the population get vaccinated, and we're still seeing circulation, it just stands to reason that the kids who are not eligible for vaccination yet are going to make up a larger share of that pie," Dr. Sean O'Leary, vice-chair of the Committee on Infectious Diseases of the American Academy of Pediatrics, told NPR recently.
Another factor is the B.1.1.7 variant is more transmissible in everyone, including kids, Dr. O'Leary pointed out.
The B.1.1.7 variant, also referred to as the UK variant or the British variant, is now the dominant variant in the United States and a lot of other countries. The Centers for Disease Control and Prevention (CDC) said that this variant causes an estimated 59.2 percent of COVID-19 cases in the United States.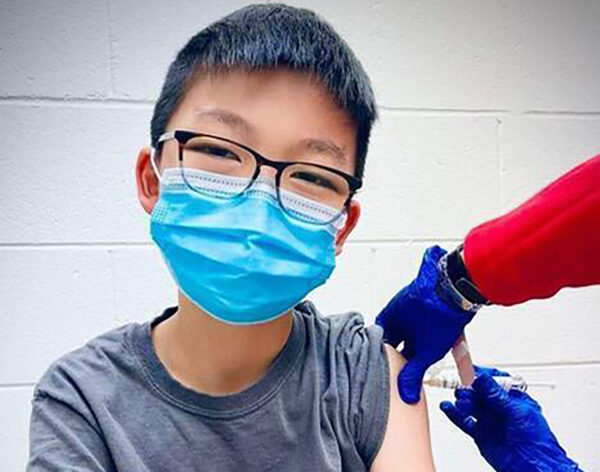 A push for child vaccination is also on the way, despite calls from doctors that it is not necessary.
Pfizer chairman and CEO Albert Bourla said Tuesday morning that the U.S. Food and Drug Administration (FDA) would "shortly" notify Pfizer-BioTech about emergency use authorization for its vaccine on children 12-15 years old. It's expected that FDA will authorize the use as early as sometime next week.
FDA press officer Veronika Pfaeffle declined to confirm the timing of the authorization but told The Epoch Times that the review is ongoing and "we are working to review this request as quickly and transparently as possible."