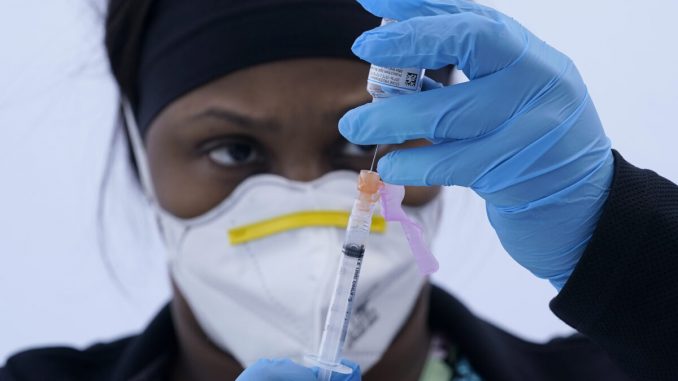 President Joe Biden announced a new vaccination goal: roughly half the American population by July 4.
Biden administration officials said that the goal will be to apply at least one COVID-19 shot to 70 percent of adults in the nation and to get 160 million adults fully vaccinated by Independence Day.
"If we make progress towards this goal, more and more Americans will gain protection from COVID-19 … and America will have taken a serious step toward a return to normal," one official told reporters on a conference call.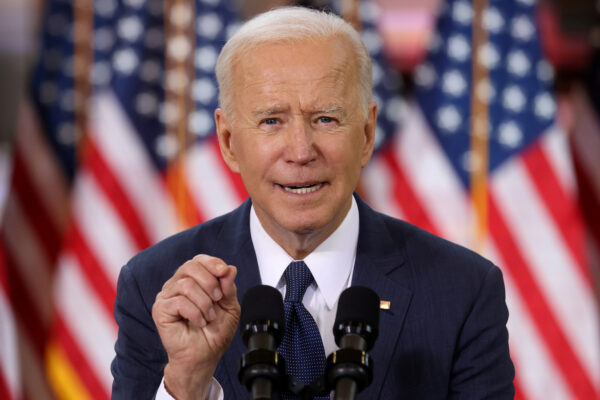 The goal comes as authorities are encountering increasing opposition against the vaccine due to hesitation over concerns of side effects, safety, efficacy, the speed at which it was made ready, mistrust in pharmaceutical companies, aversion to vaccine passports, and the lack of full FDA approval.
The official noted that 105 million Americans are currently fully vaccinated and more than 56 percent of U.S. adults (147 million people) have received at least one shot.
The government will undertake the task of making the shots more accessible by directing a large number of pharmacies to provide for walk-in vaccination appointments, tapping into the Federal Emergency Management Agency "to support more pop-up clinics," the White House said in a statement.
From Dec. 14, 2020, to May 3 of the present year, the publicly available Vaccine Adverse Events Reporting System received 4,178 reports of deaths among people who received a COVID-19 vaccine.
A Gallup poll published this week maintains that about 1.3 billion people worldwide wouldn't want to take a COVID-19 vaccine if it were offered to them for free.
An America's Frontline Doctors spokesperson told The Epoch Times via email that the high number that is rejecting the idea of the shot "should surprise no one particularly those from countries where years of authoritarian rule made people naturally more cautious about blind acquiescence to government mandates."
"Hesitancy among people is natural and should not be treated as controversial. It is often reflective of a distrust of government-provided information or a desire to examine more evidence and effectiveness before taking any medication," the spokesperson said.
Comparison With Influenza Vaccines
Neither of the mRNA vaccines is FDA approved, rather, they have Emergency Use Approval (EUA). They represent a departure from traditional vaccines in that they do not use any part of the suspected pathogen to stimulate the immune system, but rather, nucleoside messenger RNA.
Dr. Christian Perrone, head of infectious disease at the Hôpital de Garches in France, stated in a complaint (pdf) filed in Europe:
"The first vaccines they are offering us are not vaccines. They are gene therapy products. They…inject nucleic acids that will cause our own cells to produce elements of the virus."
The death rate following COVID mRNA vaccination is much higher than that following influenza vaccination.
Meiling Lee, Celia Farber, and Reuters contributed to this report.