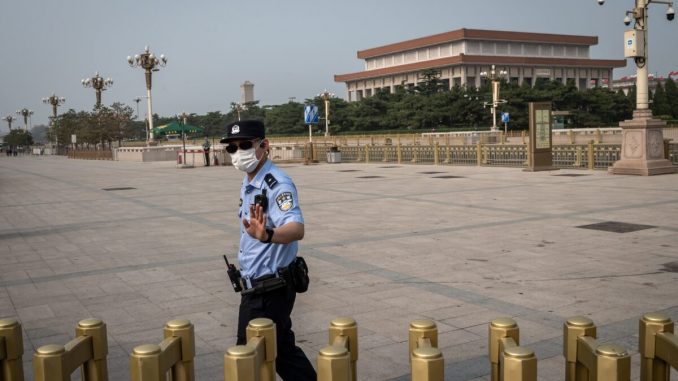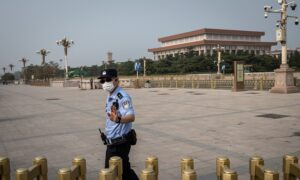 The United States and the European Union voiced concerns about the deterioration of press freedom in China, to coincide with World Press Freedom Day.
"The United States condemns the use of partial or complete government-imposed Internet shutdowns, among other tactics, to prevent the exercise of freedom of expression online and restrict the ability of independent journalists to serve the public," Secretary of State Antony Blinken said in a May 2 statement on World Press Freedom Day.
World Press Freedom Day is celebrated annually on May 3 after it was introduced by the United Nations General Assembly in 1993. One of the objectives of the day is to promote the fundamental principles of press freedom and address challenges to media freedom worldwide.
Blinken pointed to China, Turkey, and Egypt, and how they imprisoned the most reporters in 2020, citing data from the Committee to Protect Journalists (CPJ).
In December last year, the CPJ released a report naming China as "the world's worst jailer" for journalists for the second year in a row, and many were arrested because of their coverage of the COVID-19 pandemic. One example was citizen journalist Zhang Zhan, who was sentenced to four years in prison for "picking quarrels and provoking trouble," a common charge that the Chinese regime often uses to silence dissidents.
"In China, many of the 47 prisoners are serving long sentences, or are jailed in the Xinjiang region without any charge disclosed," the CPJ stated.
EU foreign policy chief Joseph Borrell also pointed to China's deteriorating press environment in his statement on World Press Freedom Day.
"I want to reaffirm my commitment and that of the EU to media freedom, which has unfortunately declined in many countries during the COVID-19 pandemic," Borrell wrote.
The Foreign Correspondents' Club of China (FCCC), in its report published in March, documented how the Chinese regime used several tactics, including coronavirus prevention measures, to restrict foreign reporting in 2020. The report, based on a survey of its 150 members, concluded that media freedoms in China "deteriorated significantly" in 2020.
"All arms of state power—including surveillance systems introduced to curb coronavirus—were used to harass and intimidate journalists, their Chinese colleagues, and those whom the foreign press sought to interview," FCCC said.
Forty-two percent of the 150 respondents said they were "told to leave a place or were denied access for health and safety reasons when they presented no risk," in connection to reporting on coronavirus in China.
Several foreign reporters shared how they were harassed or intimidated in the report, including Francesc Canals, a correspondent at Spanish media Televisió de Catalunya.
"In Wuhan coverage, and in Beijing in reports that were not supposed to be sensitive, I was forced by locals, with the support of police, to delete data like street footage with no proper explanation. In Wuhan, I was asked to delete footage from my phone by a police officer," Canals stated.
Press freedom in the Chinese-ruled city of Hong Kong has also deteriorated significantly in 2020. In a statement marking World Press Freedom Day, the Foreign Correspondent's Club in Hong Kong (FCCHK) stated it is "committed to defending press freedom in Hong Kong and across the region."
"[J]ournalists [in Hong Kong] have contended with a range of challenges, including new police limits on accreditation, the prosecution of members of the media, ever-increasing pressure on the editorial independence of RTHK, concerns over visas, and an attack by thugs on a newspaper printing plant," FCCHK wrote.
The printing plant of the Hong Kong edition of The Epoch Times was attacked by hammer-wielding intruders on April 12. The attack came on the heel of another attack against the same facility in November 2019, when four masked individuals set fire to the plant. It is widely believed that the Chinese Communist Party (CCP) is behind both attacks.
On Monday, the Hong Kong Journalists Association (HKJA) reported that the city's press freedom index for journalists reached a record low, dropping to a score of 32.1 in 2020 from 42 in 2013. The index was based on a survey of 367 journalists between Feb. 16 and March 21.
Eighty-five percent of the journalists attributed the city's declining press freedom to the Hong Kong government's suppression. Meanwhile, 69 percent stated that the "increasing emphasis of one country over two systems by the central government officials had made them uncomfortable in reporting dissenting voices."