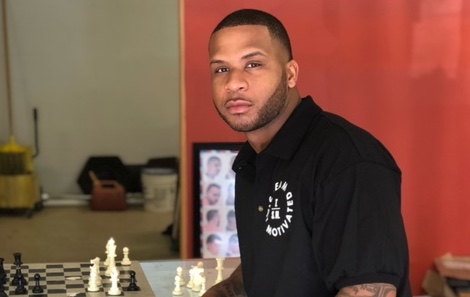 Christopher Jackson, an active-duty soldier who grew up in a deaf household, learned critical values such as discipline and work ethic from living and interacting with deaf relatives. Now, he's on a mission to encourage service and advocate for the deaf.
Jackson, 34, grew up in Houston. His father is completely deaf and his mother has significant hearing impairment. Deafness runs on his father's side of the family, and while his mother was born able to hear, she lost half of her hearing after a childhood illness. As the oldest of three children, he became their translator. Jackson also has extended family members, such as cousins, who are deaf, and he learned American Sign Language to communicate with them.
By the time Jackson was 8 years old, he found himself taking on a great deal of responsibility. When bills and other mail arrived at the home, he read and translated them into ASL. The same went for doctor's appointments and court hearings. When the family went to church, he signed for his parents during the service.
"I had to grow up real fast. I had to mature at a very young age," Jackson said.
Role Models
Even as a young kid, Jackson realized the world was a rough place. People tried to take advantage of his parents' deafness and scam them on transactions such as purchasing a car or renting an apartment. As a child, he would realize this, and fight and advocate for his parents.
There were also those who would ridicule his parents in public. He would sign with his parents, let them know they were being insulted, and confront those who were mocking them. When he did stand up to them, they would demur and pretend that they didn't mean what they had said about his mother and father. Even at school, students would mock his parents and he would get in fights standing up for them.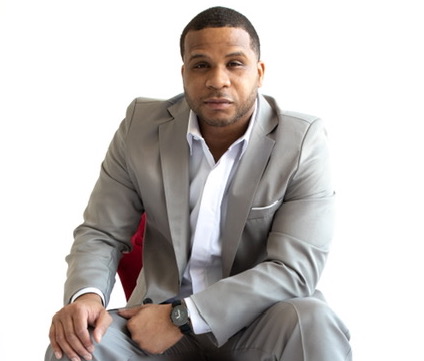 Despite his father's deafness, Jackson learned from his example what it meant to be a man. His father worked for a printing press that was a 45-minute drive from Houston, but the family didn't have a car, so he would bike to and from work. At home, he maintained the yard and cooked for the family. Jackson quickly learned the value of hard work and discipline from his dad.
"There was nothing that stopped him. It's like his disability didn't matter," Jackson said.
In September 2004, Jackson enlisted in the Army. A member of his church had been stationed in Houston, and Jackson looked up to him as a role model to emulate. Seeing other men, African American men in particular, in leadership positions inspired him. The discipline instilled in Jackson during his upbringing made him a good fit for the military, and having had to translate in public for his parents gave him the confidence to be an effective leader.
ASL and Advocacy
Jackson's expertise in ASL would ultimately come into play in the Army. In 2016, while he was on duty as a drill sergeant at Ft. Jackson, South Carolina, he made a video supporting a young ROTC graduate who was unable to be commissioned as an officer because of his deafness. In the video, he advocated for the deaf and urged them to join the military in areas such as logistics and human resources.
He posted the video on Instagram, and by the next evening, it had accumulated 4.3 million views. The post caught the attention of the general, and at first, Jackson thought he was in trouble. But when he spoke with his commanding officers, they were receptive.
A few months later, the Army featured Jackson in a Thanksgiving commercial in which he signed. Not long afterward, the Army allowed the deaf ROTC graduate to create the first deaf JROTC cadet program. The cadets were from a school for the deaf, and were able to attend a week of basic training at Ft. Jackson.
"I can tell you that they were able to fit right in. They did PT [physical training] just like the rest of the soldiers, and believe it or not, they outperformed the majority of the soldiers when it came to physical fitness," Jackson said.
Jackson is still on active duty and isn't permitted to advocate for the deaf community while in uniform. But he is free to do his work off-duty. He posts live on social media with his father and his brother, and they recount their experiences of what it's like to be deaf and what it was like to grow up in a deaf household.
He also has his own platform called Team Stay Motivated to improve people's lives mentally, physically, and spiritually "to create a better generation for tomorrow." His goal is to urge the deaf to serve their country in civilian roles, and he tries to dispel misconceptions about those who live with the condition.
"I do not think being deaf is a crutch. I don't think it's a handicap," Jackson said.