The United States and Iran have both denied reports that a prisoner swap deal has reached in exchange for the release of $7 billion frozen Iranian oil funds under U.S. sanctions.
A Sunday report by Iranian state television cited anonymous "informed" sources claiming that Tehran would free four Americans accused of spying in exchange for four Iranians held in the United States and the release of the frozen funds.
State Department spokesman Ned Price told The Epoch Times on Monday that no such deal had been struck.
"Reports that a prisoner swap deal has been reached are not true," Price said in a statement. "As we have said, we always raise the cases of Americans detained or missing in Iran. We will not stop until we are able to reunite them with their families," he added.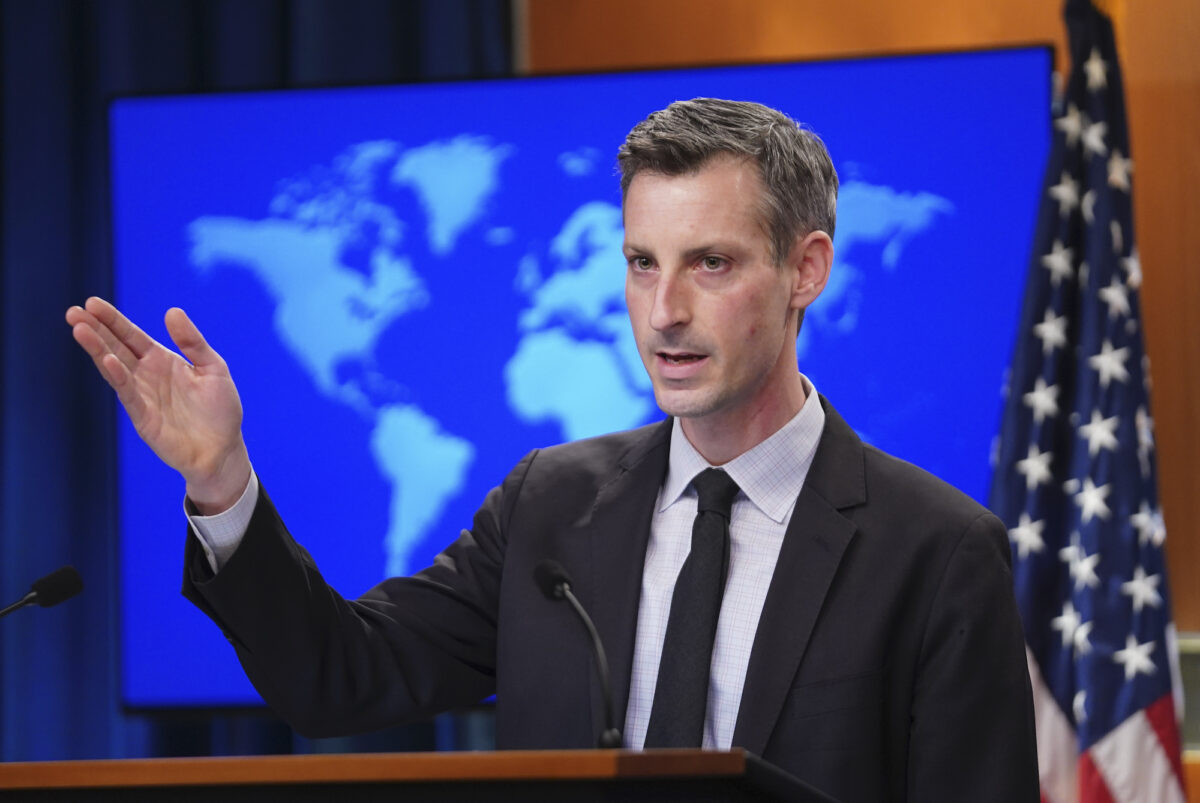 Ron Klain, White House chief of staff, also denied the report in remarks to CBS "Face the Nation" on Sunday, saying, "unfortunately, that report is untrue. There is no agreement to release these four Americans."
Klain was asked whether he believes the Iranian state television report was a deliberate pressure ploy in negotiations.
"Sometimes in these kind of things, the other country will rush to the microphones to force your hand. Do you feel that?" asked CBS journalist John Dickerson.
"No," Klain replied, adding, "again, we're working hard to bring these Americans home when we get that done we will obviously be delighted to announce that news."
Iranian state media on Monday cited Iran's Foreign Ministry spokesman Saeed Khatibzadeh as denying the prisoner swap.
The report further cited Khatibzadeh as insisting that Iran and the UK were not engaged in legal talks to free Iranian-British national Nazanin Zaghari-Ratcliffe. Sunday's report by Iranian state television—the same one that cited anonymous sources about the claimed U.S.-Iran prisoner deal—said Zaghari-Ratcliffe would be released once Britain had paid off a debt on military equipment owed to Tehran.
Zaghari-Ratcliffe, a project manager with the Thomson Reuters Foundation charity, was arrested at Tehran airport in April 2016 and later convicted of plotting to overthrow its regime, charges she denies.
Iran and world powers are holding talks to revive the 2015 nuclear accord that President Donald Trump pulled the United States out of three years ago. Trump believed that the 2015 Joint Comprehensive Plan of Action (JCPOA)—known commonly as the Iran nuclear deal—was not decisive enough in preventing Iran from developing nuclear weapons. Besides pulling out of the deal in 2018, Trump restored and augmented sanctions to try to force Iran into renegotiating the pact with more concessions.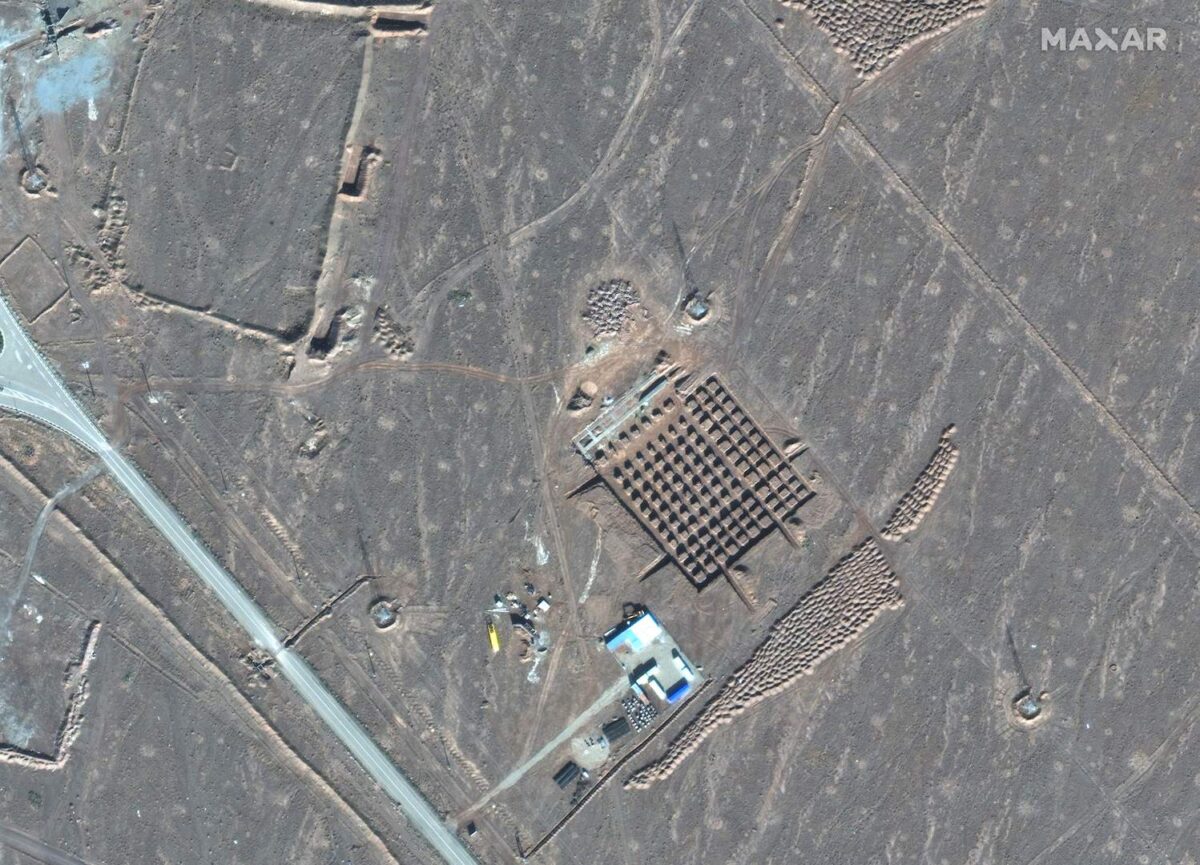 Trump argued that the Obama-era deal failed to address Iran's destabilizing influence in the Middle East and the development of its ballistic missile program.
"We cannot prevent an Iranian bomb under the decaying and rotten structure of the current agreement," Trump said in 2018.
After Trump pulled out of the deal, Iran violated some of the pact's nuclear restrictions.
President Joe Biden came into office saying that getting back into the accord was a priority. But Iran and the United States have disagreed over Iran's demands that sanctions be lifted first, and the stalemate threatened to become an early foreign policy setback for the Biden administration.
Tehran and the powers have been meeting in Vienna since early April to work on steps that must be taken to bring Washington and Tehran back into deal, touching on U.S. sanctions and Iran's breaches of the 2015 pact.
Iran says that, under the U.S. sanctions imposed in 2018, some $20 billion of its oil revenue has been frozen in a number of countries.
Iran's top negotiator in Vienna, Abbas Araghchi, pressed Teheran's position that all sanctions be removed, according to Iran's official news agency.
"Our red line is that all sanctions reimposed and those imposed under different labels must be lifted," Araghchi said.
Jake Sullivan, U.S. national security adviser, said on Sunday that no deal had been reached with Iran in Vienna.
"There is still a fair distance to travel to close the remaining gaps," he said on ABC's "This Week" program. "And those gaps are over what sanctions the United States and other countries will roll back. They are over what nuclear restrictions Iran will accept on its program to ensure that they can never get a nuclear weapon."
Sullivan added that U.S. diplomats would continue negotiating over the coming weeks "to try to arrive at a mutual return to the JCPOA, which is the Iran nuclear deal on a compliance-for-compliance basis."