Iowa State officials worked with Big Tech last year to censor posts related to the 2020 election, government watchdog group Judicial Watch announced Monday.
Judicial Watch's claim is based on the 624 pages of records it received from the office of the Secretary of State of Iowa as a result of a June 2020 open records lawsuit. Judicial Watch filed the lawsuit (pdf) because the Secretary of State's office failed to provide records and communications relating to the state's voter registration rolls as requested by Judicial Watch.
"These records are yet another example of state officials conspiring with Big Tech to deny Americans their First Amendment rights," Judicial Watch President Tom Fitton said in a statement.
Last week, Judicial Watch released records showing that the California Secretary of State, the Biden campaign operation, and Big Tech coordinated to censor some social media posts about the 2020 election.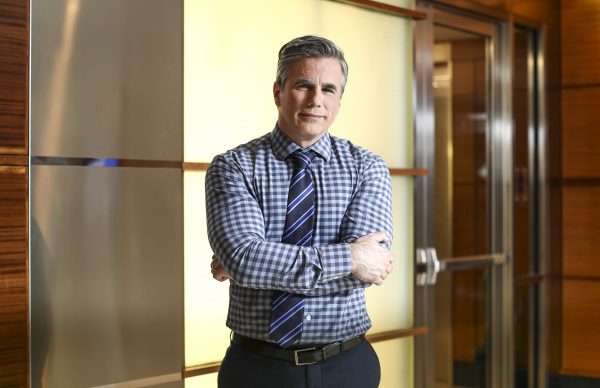 "These records further show that Big Tech censorship is a government scandal: Iowa government officials worked with Facebook to remove posts they didn't like, and Facebook bowed to this political pressure immediately. It should be disturbing to all Americans that government officials are working to censor speech they disagree with and that these behemoth companies often seem willing to roll over and censor free speech," Fitton continued.
Kevin Hall, the communications director for the Iowa Secretary of State, emailed Facebook official Rachel Holland on Feb. 3, 2020, asking for help with a Judicial Watch post they deemed false, according to the records (pdf) released by Judicial Watch.
Holland responded within an hour that Facebook had "applied a filter over the content warning users before they click to see that the content has been rated false by independent fact-checkers."
A couple of hours later, Hall contacted Holland again, saying "They [Judicial Watch] have new posts up, doubling down on the false claims."
Holland responded that Facebook had "a full team with eyes on this now and are applying the false filter to similar articles as well."
Hall also filed a report with Twitter trying to censor the same post. After Twitter declined to do so, Maria Benson, the director of communications at the National Association of Secretaries of State, joined the effort and urged Kevin Kane from Twitter to take it down.
Kane declined the request again, saying the post "is not in violation of our election integrity policy as it does not suppress voter turnout or mislead people about when, where, or how to vote."
Benson then emailed Brian Scully, an official at the Department of Homeland Security's Cybersecurity and Infrastructure Security Agency (CISA), asking him to report the issue to Twitter.
Scully promised to contact Twitter. "Sorry … been out of pocket a bit. Will reach out to Twitter. Let me know if you get something."
The post that Hall aimed to take down was a statement made by Judicial Watch that eight Iowa counties had registration rates over 100 percent of the voting-age population, based on data provided by Iowa to the federal Election Assistance Commission (EAC).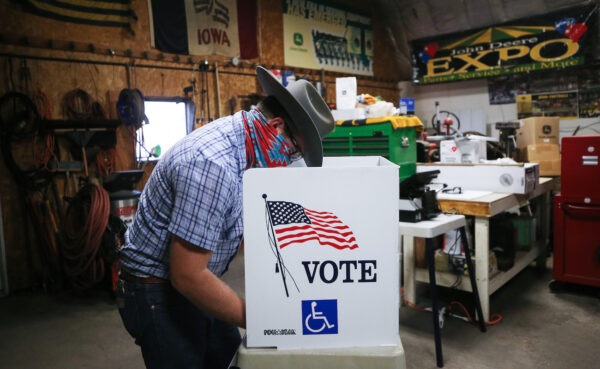 Iowa Secretary of State Paul Pate and Judicial Watch sparred over the claim at the time.
Pate, a Republican, said in a statement that Judicial Watch's claim was "deeply flawed" and "patently false," and the Iowa population was greatly underestimated, based on data reported by the U.S. Census Bureau.
Judicial Watch fired back the next day, saying "it is shameful" that Pate is misleading Americans and state residents about the accuracy of Iowa's registration rolls. Fitton told The Epoch Times at the time that "the EAC data is the gold standard," and Judicial Watch had successfully used analyses of EAC data in several lawsuits in other states.
The Epoch Times has reached out to the Iowa Secretary of State office, CISA, and the National Association of Secretaries of State for comments.