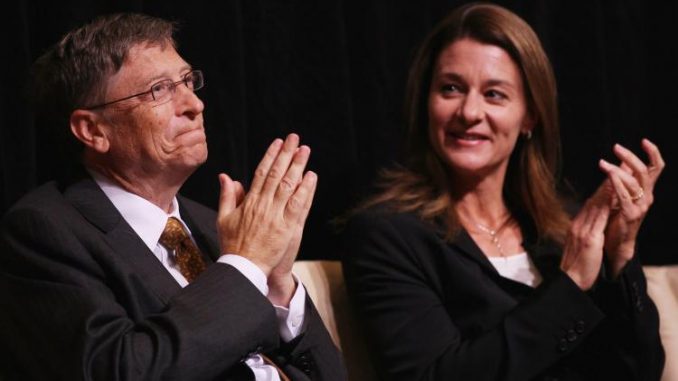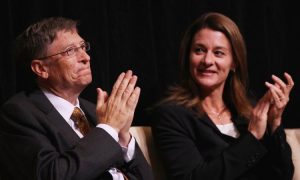 Bill Gates, the former CEO of Microsoft and one of the richest men in the world, said in a tweet on Monday that he and his wife of 27 years, Melinda Gates, are getting divorced.
"After a great deal of thought and a lot of work on our relationship, we have made the decision to end our marriage," a statement from the two said. "Over the last 27 years, we have raised three incredible children and built a foundation that works all over the world to enable all people to lead healthy, productive lives," the statement added.
They did not provide any other details about the split. The couple posted the statement on their respective Twitter accounts.
"We continue to share a belief in that mission and will continue our work together at the foundation, but we no longer believe we can grow together as a couple in this next phase of our lives," the Gates said. "We ask for space and privacy for our family as we begin to navigate this new life."
The two reportedly started dating in 1987 after meeting at a New York trade show. They got married on New Year's Day in 1994.
Melinda Gates briefly worked for Microsoft and was ultimately made general manager of information products but left the company in 1996.
The two started the Bill and Melinda Gates Foundation in 2000 and have donated tens of billions of dollars.
According to Forbes magazine, Bill Gates is the fourth richest person in the world. Melinda Gate was No. 5 on Forbes' world's most powerful women list compiled in 2020.
The announcement comes about two years after Amazon CEO Jeff Bezos and his ex-wife, MacKenzie Scott, announced they were getting divorced. Scott announced earlier this year that she re-married Seattle school teacher Dan Jewett.
"We want to make people aware of a development in our lives. As our family and close friends know, after a long period of loving exploration and trial separation, we have decided to divorce and continue our shared lives as friends," their tweet at the time read.
"We feel incredibly lucky to have found each other and deeply grateful for every one of the years we have been married to each other. If we had known we would separate after 25 years, we would do it all again," said the tweet.
It continued: "We've had such a great life together as a married couple, and we also see wonderful futures ahead, as parents, friends, partners in ventures and projects, and as individuals pursuing ventures and adventures. Though the labels might be different, we remain a family, and we remain cherished friends."