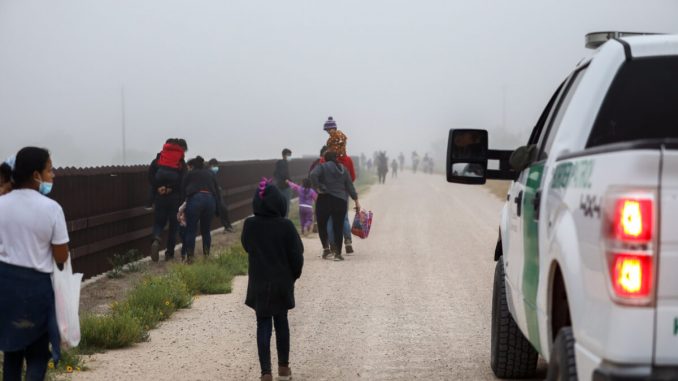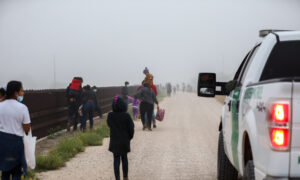 Republicans on the House Oversight and Budget committees are questioning cash payments being sent to Central America as part of a strategy to deal with the causes of the illegal immigration crisis.
Reps. James Comer (R-Ky.) and Jason Smith (R-Mo.), the ranking members on the House Oversight and Budget committees, respectively, suggested that sending cash to countries with rampant corruption problems isn't a good idea.
"In the midst of a border crisis propelled by the Biden administration reversing successful deterrent policies, it is worrisome that the administration's solution isn't to reinstate those policies or replace them with workable solutions, but instead to funnel more money to pay countries to dissuade their citizens to break U.S. laws, particularly countries with corruption concerns," their letter to Shalanda Young, the head of the Office of Management and Budget, stated.
They were responding to a statement from Roberta Jacobson, the White House's outgoing southern border coordinator, who told the Reuters news agency in April about a conditional cash transfer to Guatemala, Honduras, and El Salvador.
"We're looking at all of the productive options to address both the economic reasons people may be migrating, as well as the protection and security reasons," Jacobson said. She also seemingly tried to preempt criticism of the move, saying that the "U.S. government isn't going to be handing out money or checks to people."
The U.S. Agency for International Development (USAID) added in the Reuters report that it is already using cash transfers in Central America following several hurricanes and is considering expanding such measures.
But Comer and Smith are now seeking documents and communication relating to "cash payments or transfers to foreign governments, organizations, or individuals for the purpose of discouraging illegal immigration from residents of the Northern Triangle."
"Moreover, the countries identified as potential recipients include some of the most corrupt countries in the world, with El Salvador and Guatemala ranking in the top ten," their letter said. "This raises further concerns that such aid would simply be wasted on corrupt politicians and organizations serving their own interests, and not those of the interests of the American people."
Republicans in Congress have, in recent months, frequently criticized President Joe Biden's administration over what they have described as a crisis that was triggered by Biden's executive orders rescinding a number of Trump-era policies. Biden, for his part, has defended his administration's immigration policies, describing them as more humane alternatives than his predecessor's.
Comer called on Biden to reinstate some of former President Donald Trump's immigration policies.
"President Biden should reinstate President Trump's cooperative asylum agreements with Northern Triangle countries, utilize the Migrant Protection Protocols, end catch and release, and maximize his authority to expel illegal immigrants during the pandemic," Comer told Fox News. "Paying people to not commit a crime sends the wrong message, harms hardworking American taxpayers, and does nothing to end the border crisis."
According to the latest data available from U.S. Customs and Border Protection (CBP), Border Patrol agents apprehended more than 172,000 illegal immigrants along the U.S.-Mexico border in March, representing a 71 percent increase over February's figures.