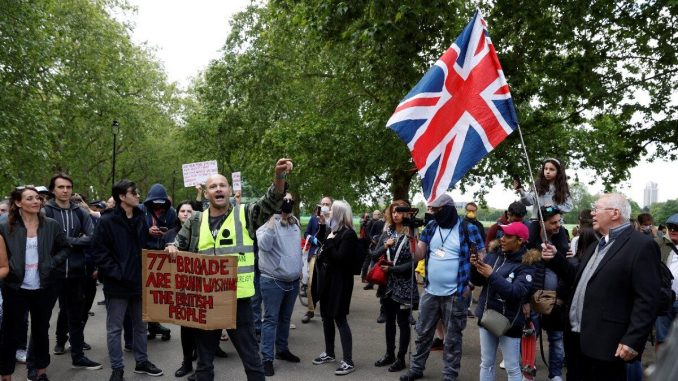 The Metropolitan Police in London is asking the public for help in identifying nine people they would like to speak to after 14 officers were assaulted last weekend.
On April 24, officers approached a crowd of over 100 people in London's Hyde Park, who were playing music and gathered closely together in breach of the UK government's CCP (Chinese Communist Party) virus lockdown regulations.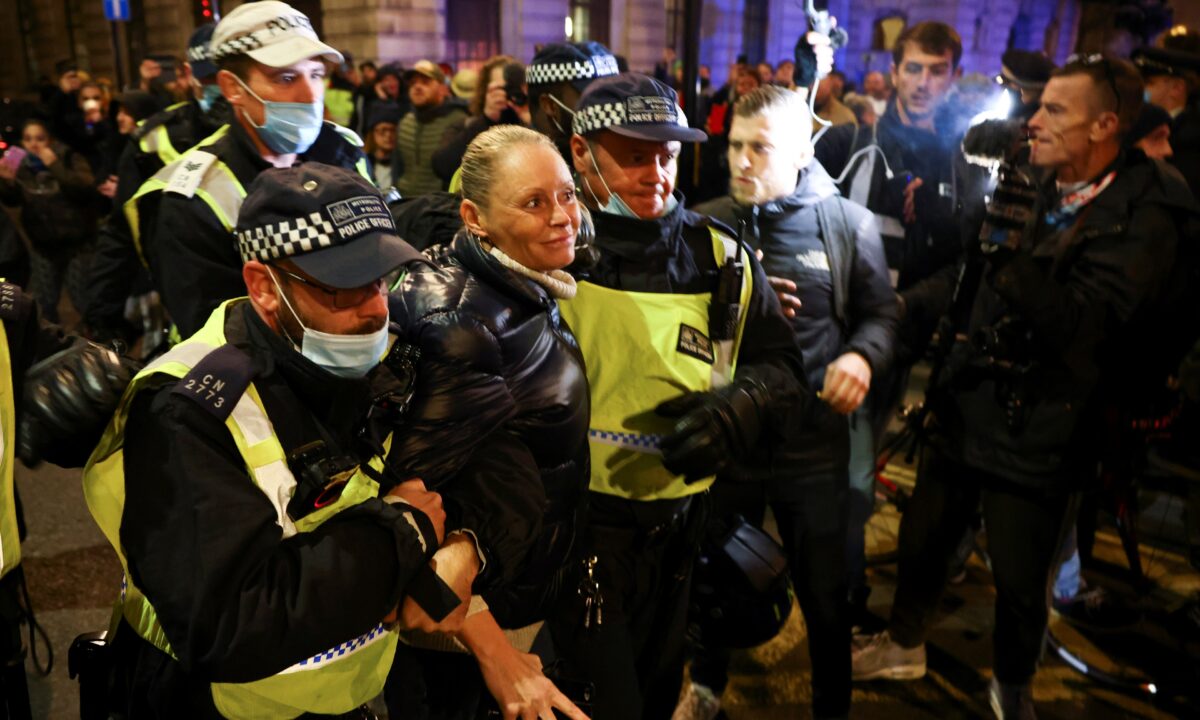 When the officers asked them to stop the music and leave the area, they came under "sustained and violent attack," the Met said in a statement issued on Friday.
Fourteen officers received injuries from missiles and physical assaults, five of whom required medical treatment, said the statement.
Detective Chief Inspector Nat Norris, from the Met's Public Order Command, said the level of violence was "some of the worst" he had seen in recent years.
"These officers were simply trying to do their job and it can never be acceptable for them to be attacked in this way," he said. "I would urge anyone who recognises those pictured to contact us so we can speak to them about this incident."
Three people were arrested at the scene and have been bailed pending further enquiries, the Met said.
The UK has been under varying levels of CCP virus restrictions since the pandemic began last spring.
According to data released by the UK's Crown Prosecution Service in January, many of the CCP virus-related offences involved assaults on emergency workers.
Many of the assaults were committed against police officers, who were coughed at, spat on, kicked, bitten, or hit with heavy objects when trying to stop suspected breaches of COVID-19 restrictions.
The Police Federation of England and Wales (PFEW) said in January that the virus has been "weaponised" against police officers.
According to a survey conducted by PFEW, nearly one in three police officers in England and Wales had been threatened with deliberate infection by someone who is believed to carry the CCP virus.
After Prime Minister Boris Johnson announced in late February his plan for a gradual exit from the lockdown, police officers have become increasingly reluctant to enforce the residual rules.
Ken Marsh, chairman of the Metropolitan Police Federation (MPF), told The Telegraph in March that police no longer wanted to police breaches of lockdown rules, as it is "not policeable" and "not manageable."
Mary Clark contributed to this report.