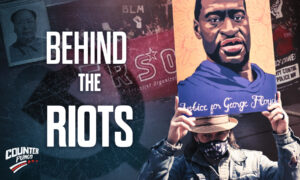 How Could Small Communist Party Less Than 1000 Strong Burn Cities and Start Riots All Over America?
Trevor Loudon explains how the Freedom Road Socialist Organization (FRSO) – a pro-CCP communist party did just that in 2020 – and maybe about to do it all over again this Summer.
Counterpunch is an Epoch Times show available on Facebook, Parler, Gab, and YouTube.
Support Counterpunch: https://donorbox.org/counterpunch​