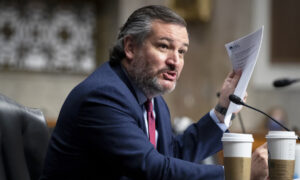 A new Supreme Court ruling may make it more difficult to deport some illegal immigrants. The high court said the single word, "a," made all the difference between an immigrant staying or being sent back. Justice Neil Gorsuch said, "At one level, today's dispute may seem semantic, focused on a single word, a small one at that. But words are how the law constrains power."
Florida is busy with legislation lately. The House of Representatives just passed two bills: one on election integrity and the other fighting back against Big Tech censorship. Florida Republicans say the election integrity bill will protect election security, but Democrats disagree, saying the bill is part of a greater plot to suppress voters. The bill fighting Big Tech censorship would fine companies $250,000 a day for censoring.
What exactly is inside President Joe Biden's multi-trillion dollar American Families Plan? At the core of the proposal is Biden's belief that people should feel they are benefiting from government policies. But not everyone agrees. Sen. Ted Cruz (R-Texas) took to Twitter, calling Biden's plans a "radical vision for our country that would turn the American Dream into an American nightmare."
Tune into Deep Dive as we explore these topics and more.
Subscribe to our YouTube channel for more in-depth coverage. For more news and videos, please visit our website and Twitter.