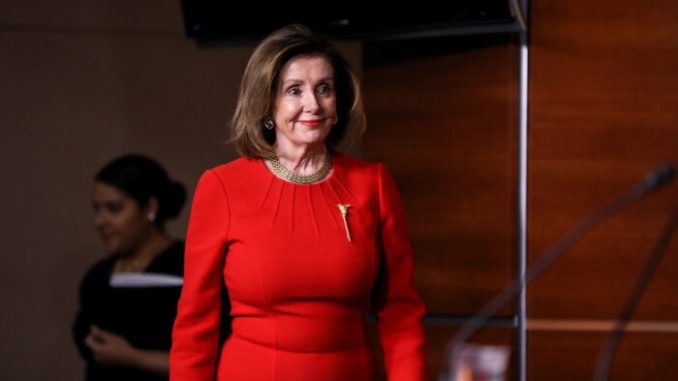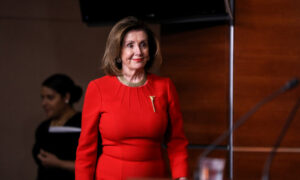 House Representatives on the Homeland Security Committee came to an agreement on a bill to establish a 9/11-style commission on the Jan. 6 Capitol breach—which was pushed by House Speaker Nancy Pelosi (D-Calif.) in recent months.
The bill, according to members of the committee, would include an equal number of Democrats and Republicans.
"It is imperative that we seek the truth of what happened on January 6 with an independent, bipartisan 9/11-type Commission to examine and report upon the facts, causes and security" of the incident, Pelosi said in a statement.
Members of the commission will be law enforcement experts, civil liberties, cybersecurity, and civil rights, the committee said in a news release. It will also have the ability to issue subpoenas for information related to their information, although the subpoenas will require a bipartisan vote.
The 10-person commission will look into the factors that caused the incident and the "influencing factors that may have provoked the attack on our democracy," said a press release from the committee.
"I am pleased that after many months of intensive discussion, Ranking Member Katko and I were able to reach a bipartisan agreement," Rep. Bennie Thompson (D-Miss.), the head of the Homeland Security panel, said in a statement. "The creation of this commission is our way of taking responsibility for protecting the US Capitol." He was referring to Rep. John Katko (R-N.Y.), the ranking member on the committee, who notably was among 10 Republicans to vote to impeach former President Donald Trump over his Jan. 6 speech that House Democrats claimed incited the Jan. 6 breach.
House Minority Leader Kevin McCarthy (R-Calif.) said that the commission needs to examine events outside of the Jan. 6 breach, including deadly riots that erupted across the United States last summer.
"If this commission is going to come forward to tell us how to protect this facility in the future, you want to make sure that the scope, that you can look at all that came up before and what came up after. So that's very concerning to me," the California Republican told reporters on Friday. Previously, Senate Minority Leader Mitch McConnell (R-Ky.) said the commission should expand its investigation into other civil unrest.
Trump, for his part, said that House Democrats—in their impeachment effort—made false accusations against him and accused them of continuing a "witch hunt" during his presidency. In his speech to supporters, the former president told them to "fight like hell" but it appeared to refer to political engagement, not violence. He also said, "I know that everyone here will soon be marching over to the Capitol building to peacefully and patriotically make your voices heard."
And some have criticized claims made by House impeachment managers regarding the death of Capitol Police officer Brian Sicknick—whose death was later revealed by the D.C. Medical Examiner's office to have been caused by a stroke and his manner of death was deemed natural—saying they were later proven to be incorrect.
During the impeachment, House Democrats, citing reports from the New York Times and other media, had claimed that Sicknick was beaten to death by a group of protesters on Jan. 6 before the NY Times updated its report to say there was no evidence to support that claim. For its initial report, the NY Times and other media had cited anonymous sources for the claim that Sicknick was killed by demonstrators.
Julian Elie Khater, 32, of Pennsylvania, and George Pierre Tanios, 39, of Morgantown, West Virginia, were charged with assaulting Sicknick with a chemical spray, officials said in March.
According to court documents, prosecutors said that Khater told Tanios to "give me that bear [expletive]," possibly referring to bear spray, which is a nonlethal deterrent designed to stop aggressive behavior in bears and other wildlife. The documents then stated that Khater is seen in a video spraying a canister into the face of Sicknick and other officers.