John Kerry, special presidential envoy on climate at the State Department, has disclosed millions of dollars in income from stocks—including of oil companies—that he liquidated after he assumed office in January, according to financial disclosure forms obtained by media outlets.
Under federal ethics laws, most political appointees are required to publicly disclose their current and past financial ties for reasons of transparency and public confidence that their policy decisions are free of conflict of interest.
The State Department told Axios, which first reported on the disclosures, that the department's Ethics Office reviewed Kerry's assets and investments to identify ones with a significant conflict-of-interest risk, and that "Special Presidential Envoy Kerry agreed to divest the assets identified by the Ethics Office and has done so."
Kerry also signed a pledge stating he would not take part in decisions involving his former clients and employers, Axios reported.
According to Kerry's filings, a periodic transaction report (pdf) and a public financial disclosure report (pdf), his total investments were valued between $4.2 million and $15 million. Kerry divested from the stocks in March, about a month and a half after taking over the position of special climate envoy, the forms show.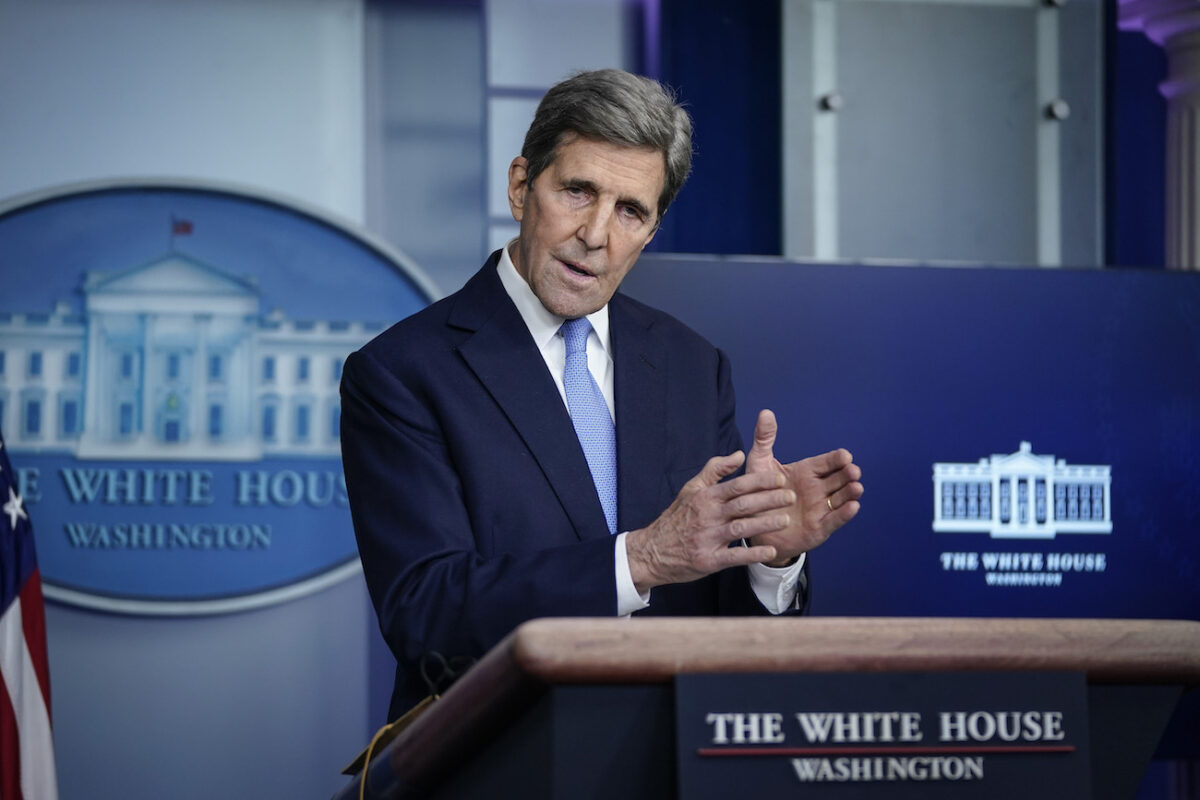 His investments included a number of oil companies, including Duke Energy, Cimarex, Dominion Energy, and Exelon Corporation.
During the same time that Kerry held investments in oil companies, he served as advisory board chairman for Climate Finance Partners, whose mission is to create "finance solutions that address climate change," and collected $125,000 in consulting fees from The Rise Fund, which invests in companies in the renewable energy sector, among others.
Kerry also received millions of dollars in salary, consulting fees, and honoraria, including a $5 million salary from Bank of America, and a $112,500 honorarium from MedStar Washington.
The Revolving Door Project, which scrutinizes executive branch appointees to ensure they don't exploit their positions to boost their own interests at the expense of the public good, co-published a letter (pdf) to President Joe Biden, calling on his administration to strengthen financial disclosure requirements.
The letter called for "not just providing the bare minimum on public financial disclosures, but fully detailing private sector work," with the organization calling for detailed descriptions of consulting work performed for corporate clients or foreign governments, including the policy areas they advised on and the recommendations they made.
The Epoch Times reached out to the State Department, Kerry's current employer, with a request for information for this article, but did not receive a response by press time.