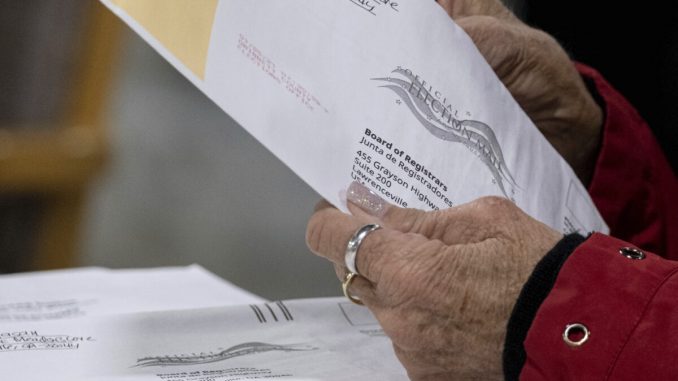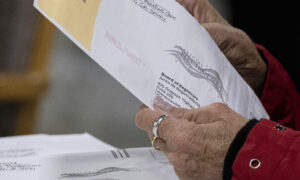 Tennessee's Legislature approved a bill that requires the addition of a watermark on all absentee ballots in a nearly unanimous vote.
Senate Bill 1314 passed the Senate in a 27-0 vote on Monday, and the House adopted the state Senate version of the bill on Tuesday in a 92-1 vote.
Gov. Bill Lee, a Republican, is expected to sign the measure.
"I think this bill is to ensure that absentee ballots that go out have an additional security measure," Republican state Rep. Bruce Griffey said. "Democrats are for secure elections," Democratic state Rep. Antonio Parkinson added in praising the bill, according to local media. "Don't get it twisted."
"All Tennesseans desire secure elections," noted Republican state Rep. Jerome Moon. "Thank you for a very well thought out, very researched piece of legislation."
Only one member of the Legislature voted against the bill.
A prior version of the bill required that election officials and commissions could not use private funds for carrying out an election. The amended version that passed in the Legislature was only about adding watermarks.
The bill's passage is the latest effort among state legislatures to shore up election integrity measures. This week, the Florida House and Senate placed restrictions on mail-in balloting and drop-boxes.
"It's easier now than it's ever been. You have vote by mail. You got early [voting]. You got the drop box and you got in-person [voting]. And 20 to 30 years ago, you did not have this many opportunities," Florida Republican state Sen. Travis Hutson said, WFOR reported. "I believe that every legal vote should count. I believe one fraudulent vote is one too many. And I'm trying to protect the sanctity of our elections."