Rep. Ted Budd (R-N.C.) on Wednesday entered the race to succeed retiring Sen. Richard Burr (R-N.C.) in the U.S. Senate.
Budd, 49, is a strong supporter of former President Donald Trump. The gun store owner was first elected to Congress in 2016.
"I'm a small businessman who was so fed up with the liberals' attacks on our faith, our families, and our way of life that I ran for Congress to stand and fight alongside Donald Trump to drain the swamp and take our country back," Budd said in his announcement video, before using file footage of Trump praising him.
Budd said that he's 100 percent pro-life, supports fair and secure elections, and border enforcement. He views the Senate's role as acting as an obstacle to President Joe Biden.
"We all know that Joe Biden is a weak leader who won't stand up to the radical left. Today, the U.S. Senate is the last line of defense against becoming a woke socialist wasteland, and I'm running to stop that. Period," he added.
The 50–50 Senate is currently controlled by Democrats but only through the tiebreaking vote Vice President Kamala Harris can cast in her role as president of the body.
Budd received an endorsement from the Club for Growth, a super political action committee, who called him "one of the most conservative members of the House." The club first endorsed him in 2016.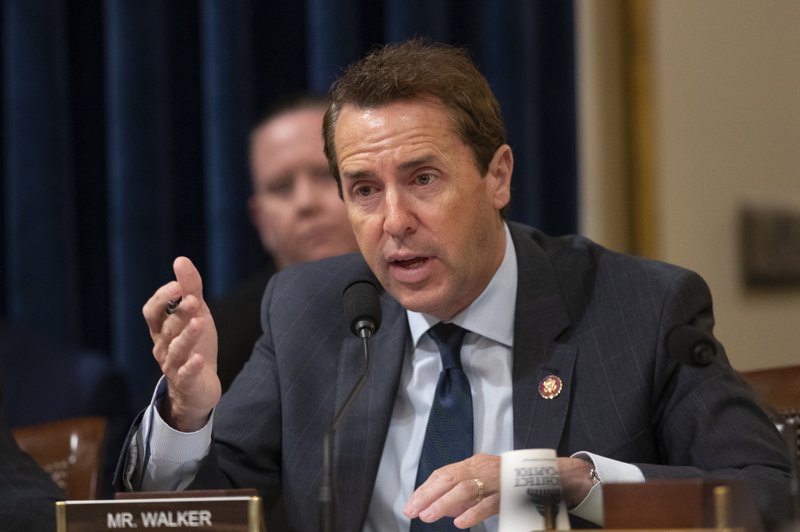 Budd is the third standout Republican to announce a bid for the Senate seat, following former Rep. Mark Walker (R-N.C.) and former North Carolina Gov. Pat McCrory. Trump's daughter-in-law Lara Trump has not yet decided whether to run; she's received encouragement to do so.
Walker welcomed Budd to the race, telling the Associated Press, "All conservatives in North Carolina must stand together so we do not elect another establishment politician to the Senate who says one thing when running and does another when elected."
Bobbie Richardson, the chair of the North Carolina Democratic Party, called Budd "a far-right Freedom Caucus extremist" while noting he joined other members of Congress in voting on Jan. 6 against electoral votes from several states because of concerns about election irregularities.
Trump narrowly won North Carolina in 2020 and political watchers believe the 2022 race to see who represents the state in the U.S. Senate alongside Sen. Thom Tillis (R-N.C.) will be close.
Democrat candidates in the running for the seat include pharmacist Ava Edwards, state Sen. Jeff Jackson, and small business owner Tobias LaGrone.
Candidates have until Dec. 17 to file.