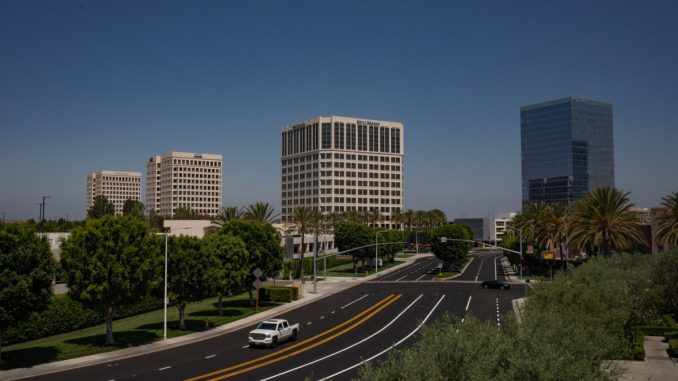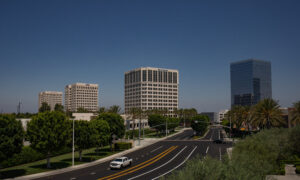 Police in Irvine, Calif. say modified exhaust citations have increased substantially since the beginning of the COVID-19 pandemic.
"The citations are up a lot," Irvine police Sgt. Karie Davies told The Epoch Times. "Pre-pandemic, it was about 100 [per year]. And right now we're at about 400 since the pandemic.
"[Police] continue to focus enforcement efforts to curb this issue. Additionally, we put forth the same education and enforcement on street racing and intersection takeovers."
The department mainly utilizes social media to educate the public about modified exhausts.
Modified vehicle exhausts that are excessively loud could cause noise pollution that disturbs the public's quality of life, Davies said.
Vehicle exhausts are required to comply with state regulations; vehicles weighing less than 6,000 pounds—excluding motorcycles—cannot produce a sound greater than 95 A-level decibels, about the amount of noise a running motorcycle makes.
"The fine is usually just a fix-it-ticket," said Davies, who added reverting the exhaust to a legal decibel can be costly.
"That can be thousands of dollars, depending on how many modifications they've made."
Davies said the modified exhaust issue has been a complaint among Irvine residents for many years.
"This can be attributed to car enthusiasts, hobbyists," she said. "In recent times, this type of activity seems to be receiving more attention partly because of the advent of social media platforms."
Other Orange County cities are also cracking down on the issue.
Modified exhaust enforcement has stepped up in Newport Beach. On March 28, city police issued more than 100 citations, many of them related to modified exhaust pipes.
Huntington Beach is providing an update on the city's enforcement efforts related to modified vehicle exhaust and street racing during its May 3 council meeting.