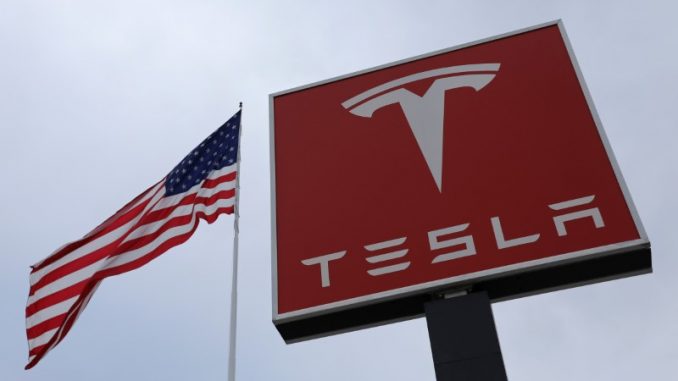 Recently, Tesla in mainland China has become a hot topic in the news. Especially after a vehicle owner recently made a scene at a Shanghai Auto Show, the Chinese Communist Party's official media took the opportunity to suppress Tesla.
On April 19, the first day of the Shanghai Auto Show, a woman wearing a T-shirt with the Chinese characters for "brake failure" stood atop a Tesla car at the Tesla booth and shouted, "Tesla('s) brakes failed!"
The woman said that in February, her father was driving a Tesla Model 3 when the brakes failed, causing him to crash into two cars, nearly killing all four family members in the car. The woman claimed to be the owner of the car and had asked Tesla for a large compensation.
But the vehicle's driving data later provided by Tesla showed the speed of the car before the accident had reached 118.5 km (about 74 mph) and that braking had greatly reduced the speed of the car, with no abnormal performance of the brakes. But the car owner insisted that they were only driving at 60-70 km (about 37-44 mph).
Tesla responded to the matter twice on the day through its official Weibo account saying they would not "compromise on unreasonable demands."
On the afternoon of April 19, Grace Tao, vice president of Tesla China, said in an interview with China's state media Caijing magazine that they "can't possibly agree to her demands because they are unreasonable. We said (the company is) willing to pay to have the vehicle tested, but she is not willing to cooperate and prefers to create a scene." Tao further added that "she doesn't accept testing of the car and insists on a large compensation. We have no reason to (meet her demands)."
"Maybe she … I don't know, I think she is quite professional, there should be (someone) behind her," Tao also said.
CCP Media Response
The Communist regime's response was swift.
At 6:26 p.m. on April 19, CCP mouthpiece Xinhua News Agency published a commentary, saying, "When such a thing happens, is it the car owner or the car company that is indecent?"
The next day, Xinhua Daily Telegraph, a national newspaper run by Xinhua News Agency, published an opinion piece titled "Tesla's Executive Responding Arrogantly. Who Has Given Tesla the Confidence 'Not to Compromise.'"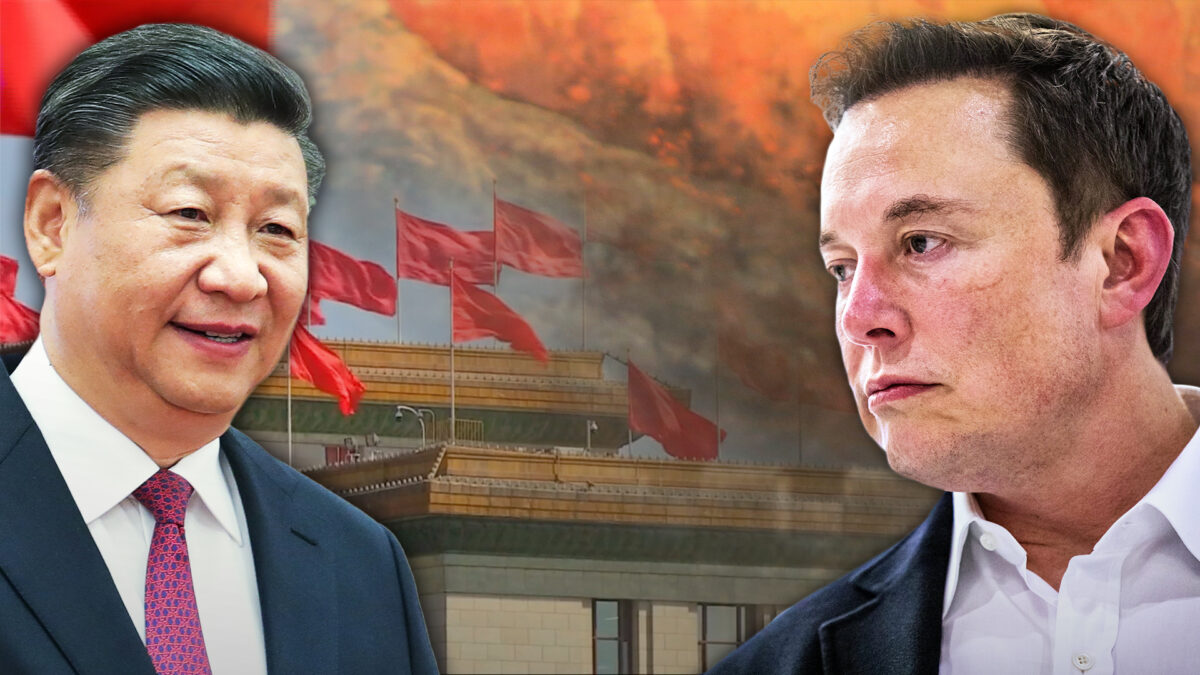 "Whichever car company (it is), it must have reverence for the Chinese market," the article writes, "If a certain company becomes so powerful that it is suspected of bullying its customers, the relevant authorities should strengthen their supervision."
Chang'an Jian (literal meaning "Long Peace Sword"), a propaganda outlet of the CCP's Political and Legal Affairs Committee, published an article on the same day, claiming: "On day one when it entered China, Tesla should have understood that it must obey Chinese law and rules when doing business in China."
On April 20, Tesla issued a statement on its official microblog.
"We apologize for not addressing the car owner's problem in a timely manner," the statement said. "Tesla is determined to cooperate actively with all relevant government departments in their investigations. In this regard, Tesla has set up a special team to cooperate with all relevant government departments in their investigations."
On April 22, the regime's main television network, CCTV, commented on this issue in one of its programs, saying, "As the case now stands, it is not a matter which can be solved by Tesla saying a few kind words, nor can Tesla muddle through by swallowing its pride."
Global Times Editor-in-Chief Hu Xijin said on April 22 that the intent is not to force Tesla from China, according to a Reuters report. "Our ultimate goal is to make foreign companies adapt to the Chinese market, seriously abide by Chinese laws and regulations, respect Chinese culture and consumers, and become a positive element in the Chinese economy," Hu said. "Whether it is a lesson or help, it all points to the same goal."
Netizens Claim the Incident Had 'Official Support'
After being bombarded by the CCP's official media on April 22, Tesla released the raw driving data from before the accident, showing that the driver was driving at a high speed before the accident and that Tesla's automatic braking system had slowed the car down significantly. This data attracted much attention, with some saying that the CCP is behind the incident.
Netizen Shu Shu says: "Her refusal to accept a third party inspection spells trouble. The police have been dispatched many times over several months and she has still not been arrested. She must have been sent by the National Security police. "
Netizen Gongming says, "(The government) doesn't care at all about foreign investors. The technology has already been stolen, so (Chinese companies) can start promoting their own products. Who dares to make such a mess without official support?"
Another netizen named "Shanghai car fan bqvrep" claimed that he used to work for a Chinese domestic new energy company and that the company had a special office called "Da Te Ban," meaning literally in English "Attacking Tesla Office."
According to the netizen, the job duties of Da Te Ban include: studying ways of poaching Tesla's potential customers, paying the media to issue public relations articles that smear Tesla, buying a few Teslas and then dismantling them to find faults, reporting to the relevant authorities, paying lobbying fees, and holding regular meetings to activate various attack plans.
"From a certain month last year, Tesla's monthly production increased steadily," the netizen said. "To cope with (Tesla's growth), a project team called "Program Delta" was formed, with marketing, strategy, and PR departments, in conjunction with Da Te Ban."
Using Tesla to Develop Chinese Domestic Electric Car Brands
Since Tesla officially entered China in 2014, it has been trying to set up a factory in China to expand its production capacity, but it wasn't able to do so because of the CCP's restrictions on the proportion of foreign shares in a joint venture.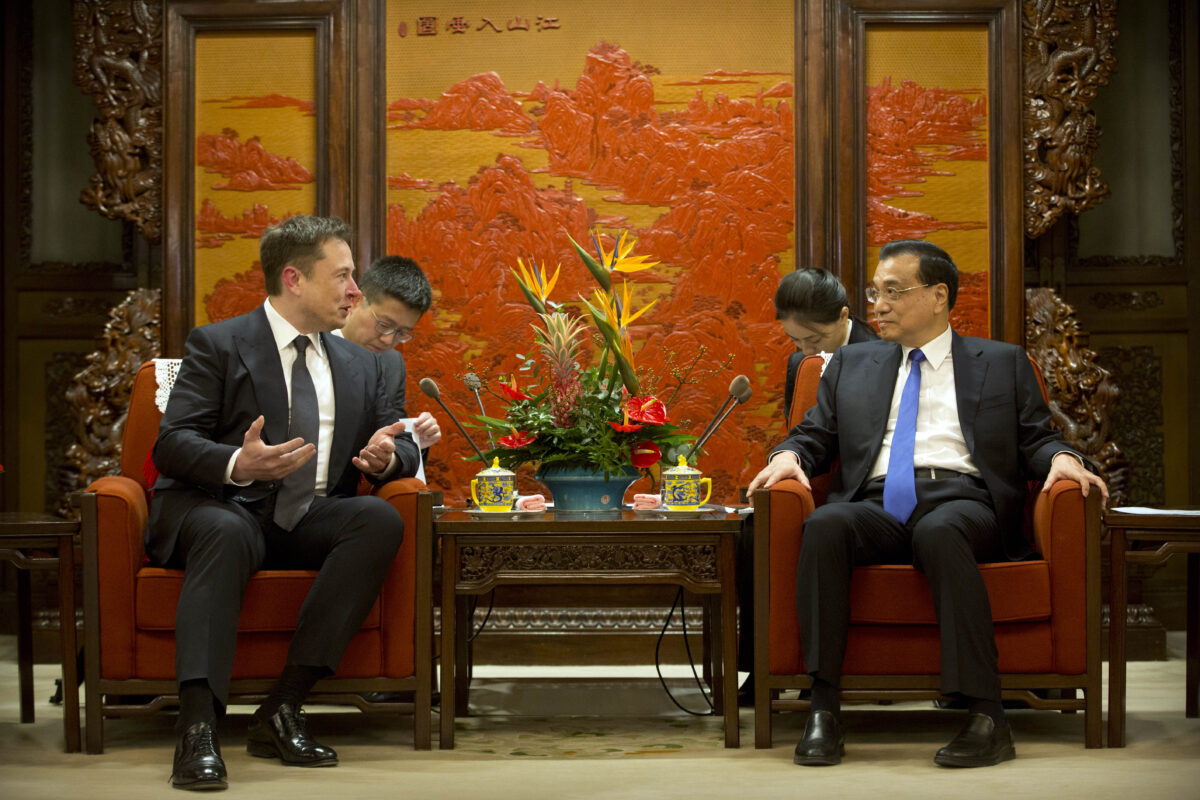 However, in April 2018, Beijing suddenly changed its attitude and promised to lift the restriction on the percentage of foreign shares in special purpose vehicles and new energy vehicles.
In July 2018, Tesla signed an agreement with Shanghai Lingang Free Trade Zone authorities to build a super factory as a sole proprietorship. Shanghai authorities significantly streamlined the process, with the entire approval process taking less than five months.
This was during the Trump administration's trade war with the CCP and Beijing was in deep water at the time. In January 2019, the CCP's Premier Li Keqiang told Tesla CEO Elon Musk that he hoped Tesla would "become a driving force in the stable development of U.S.-China relations."
Tesla's success in China has boosted China's electric vehicle industry. The sales of Weilai (NIO), XPeng Motors, and Li Auto Inc. have all hit record highs in 2020, and their share prices have also risen sharply.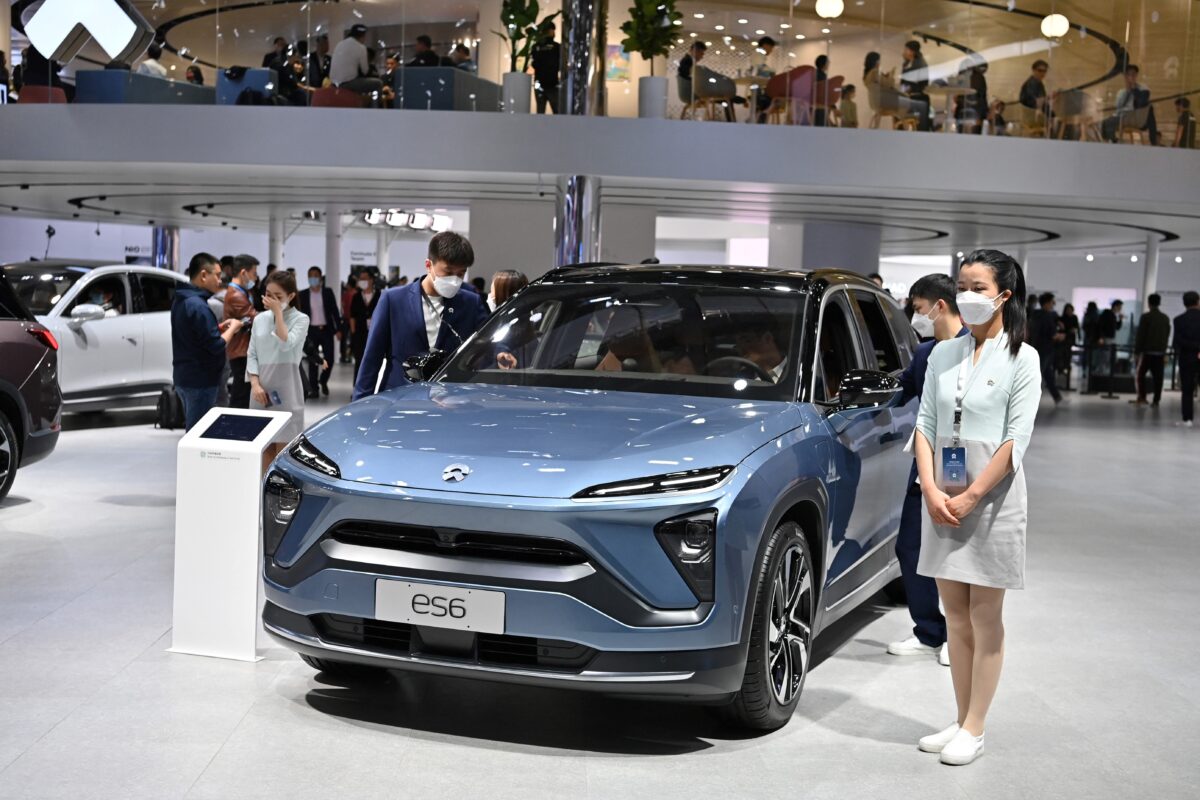 Last November, SAIC Motor announced a partnership with Shanghai Pudong New District Government and Alibaba Group to make a high-end intelligent pure electric car brand.
In March this year, Dongfeng Automobile's high-end electric car brand "Lantu" FREE SUV began its pre-sale.
On March 30, Xiaomi Corporation announced officially that it would enter the intelligent electric car industry.
In April, Guangzhou Automobile Group announced that it was working with Huawei to develop L4-class driverless cars.
Real estate developer Evergrande has also started to raise capital to build cars since last year.
Back in 2014, Chinese leader Xi Jinping visited SAIC Motor, and said during his visit that "the development of new energy vehicles is the only way for China to move from being a major automotive consumer to a strong automotive manufacturing country." He has since reemphasized that point on multiple occasions. Hence, the Chinese regime has invested heavily in subsidies for the electric vehicle industry and is suspected of stealing relevant technology.
Last February, Senior U.S. counter-intelligence official William Evanina told a conference held by Washington's Center for Strategic and International Studies think tank that the theft of U.S. aircraft technology and electric vehicle technology were two of the main priorities of the CCP.
U.S.-based current affairs commentator Li Yanming told the Chinese edition of The Epoch Times, "Tesla's technology is key to the CCP's developing its own new energy vehicles. Now that the CCP thinks it no longer needs Tesla, it wants to kick it out. It's a typical CCP rogue practice to kick down the ladder, or as a similar Chinese saying goes, "to tear down a bridge after one has crossed a river."