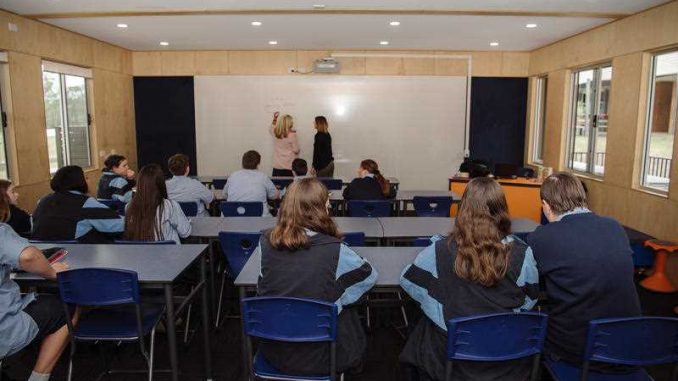 Schools around Australia will now prioritise teaching the culture, perspectives, and history of 'First Nation Australians' in the subjects of History, and English under a newly proposed curriculum that has been opened up for public review.
Under the new curriculum, students will learn that about 'First Nation Australians'—the new term for indigenous Australians—perceived the First Fleet's arrival as an invasion, and will no longer learn about the ancient civilisations of the Meditterrean in year 7 and instead will take 'Deep Time History of Australia', which focuses on Indigenous history.
The new curriculum also proposes Indigenous authors will be promoted for reading text materials in english and high school children will also explore basic language used by Aboriginal or Torres Strait Islanders.
The proposed changes to the curriculum come after the Australian Curriculum, Assessment and Reporting Authority (ACARA) conducted a comprehensive review of the school curriculum for the last 12 months and is now seeking public consultation for their proposals.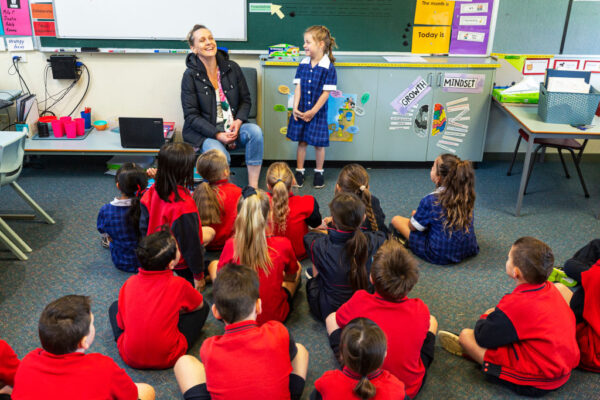 The review received feedback saying that there was not enough "truth telling" of the experience of First Nation Australians and that it failed to mention how Australia was the home to the oldest continuing culture in the world.
Mark Rose, chair of the indigenous advisory committee at ACARA, told the Sydney Morning Herald that children needed to be taught different perspectives.
"We do it not because we're pandering to a minority, and we're politically correct," he said. "We think embedded in indigenous knowledge for all kids is an ability to anchor themselves in competing world views."
However, David Hodgett, the Victorian shadow education minister, has criticised the proposed changes arguing that schools were spending too much time on "fads," cluttering the curriculum, while literacy and numeracy skills were falling.
"Every time there's a new fad, they pile it into the school curriculum—things like cyber bullying, stranger danger or respectful relationships," he told The Herald Sun.
Applying the Marie Kondo Method to the Australian Curriculum
ACARA chief executive David de Carvalho wrote in The Australian that the organisation had the job of "improving the Australian curriculum by refining, realigning, and decluttering the content of the curriculum."
"Decluttering" doesn't just mean removing unnecessary material. It means giving the national curriculum the "Marie Kondo" treatment so that regardless of how much content is left, it is properly organised, logical in its presentation and sequence, coherent, clear and easily understood," he said.
He noted that during the review that teachers and other experts had said the current curriculum was too bulky and difficult to interpret, so the review has cut a significant amount of content in response and streamlined other subjects as needed including science and mathematics.
"Mathematics, in particular, is an area that we have identified needed additional work," he said." The basics of learning mathematics – such as our time tables—will always have a place in the mathematics classroom. But we also need to ensure that our young people know how to apply that knowledge to solve real world problems."
De Carvalho also said that Australia currently was seeing a decline in our results in the OECD PISA tests which showed our school kids did not know how to transfer knowledge from one context to another.
"PISA tells us that when it comes to mathematics, while Australian students are not bad at knowing the "what", they are not so good at the "why" of mathematics; that is, being able to think mathematically and see how mathematical concepts can be applied in different situations. They are good at knowing the rules of mathematics, but not good at understanding the reasons for those rules," he said.
ACARA consulted with 18 teacher and curriculum reference groups made up of 360 teachers and curriculum authority representatives, peak national subject bodies and key academics from around Australia. De Carvalho also met with staff from 24 primary schools across the country.
De Carvalho is encouraging the public to participate in reviewing the proposed new curriculum and provide feedback via a survey.
"The national curriculum represents the aspirations we have as a community for what the next generation should learn. It is a conversation between the generations, and through the consultation period everyone can join in," De Carvalho said.