For middle-aged couple Nehemiah and Tassi Ghata, the fact that Boko Haram terrorists threaten their Nigerian capital is the least of their worries. Having been kidnapped three times out of their own home within the last 14 months, they have decided to call it quits and sell their comfortable house.
"When I think about my house that my husband and I worked hard for 13 years to make beautiful, it's hard," she tells The Epoch Times between tears.
"When we built the house 13 years ago in a brand-new development we were the first family there, and we have the biggest house still," she said of the white-brick mansion surrounded by citrus, mango, and palm trees, sporting a satellite disk and solar panels.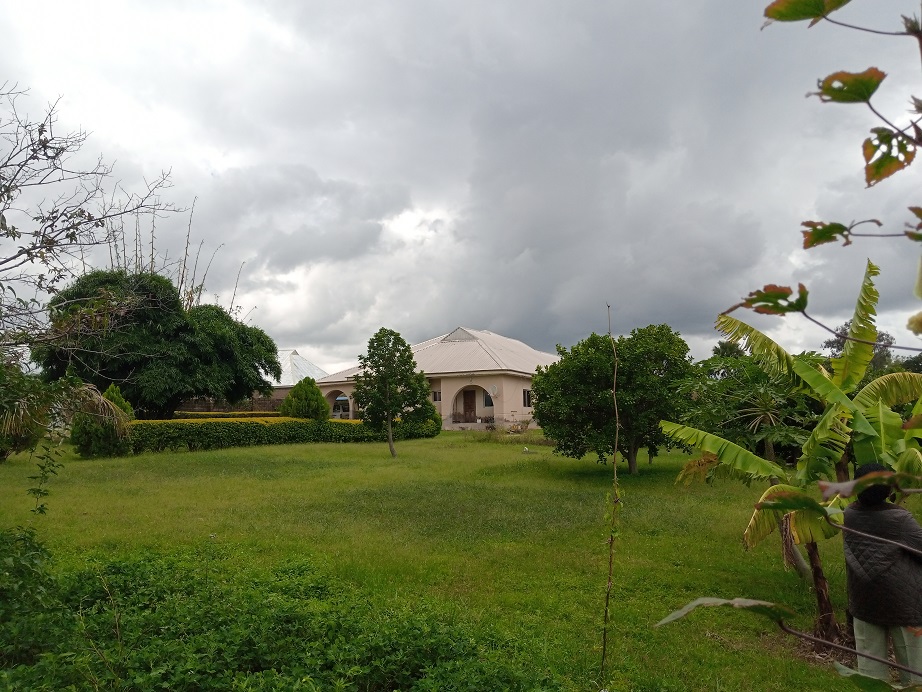 The Ghata couple's ordeal is a window into the pandemic of kidnapping for ransom that has created panic in the continent's largest and most populous nation. Bandits have already murdered five hostages from a group of 20 students and three staff members of Greenfield University in Kaduna State, abducted April 20, CNN reported.
Kaduna Gov. Nasir El Rufai has declared that no ransoms will be paid for the kidnapping, which was preceded by an abduction of 39 students and faculty, chiefly Christian women, from a forestry college north of Kaduna City March 12.
The forestry college group are still being held under forest canopy. The bandits released a video of the students sitting together earlier this week, according to sources close to Kaduna police who spoke to The Epoch Times.
The Nigerian army is struggling to contain the ISIS-linked insurgency that recently surfaced in the State of Niger just 200 km from Abuja, the nation's capital.
To make matters worse for tourism and international investors with a stake in Nigeria's economy, the U.S. State Department has warned Americans to avoid traveling in 14 of Nigeria's 36 states.
"Reconsider travel to Nigeria due to crime, terrorism, civil unrest, kidnapping, and maritime crime," according to State's Travel Advisory of April 20.
Looking back at their ordeal since March 30, 2020 when Tassie, 53, was kidnapped the first time by bandits, they see their survival as nothing short of a miracle. "I knew as I was pushed out into the cold at 11:30 at night that many others kidnapped like this hadn't survived," she said.
The venue of the interview was a garden party April 26 in Bowie, Maryland, hosted by Nehemiah's younger sister, a U.S. federal employee. Nehemiah still works as a laboratory analyst at a hospital in Jos.
"We were among only two Christian families in the development. All the surrounding families are Muslim," she said, alluding to Nigeria's Christian-Muslim divide. The nation is evenly divided between Muslims and Christians, but in northern states such as Plateau, Muslims are the majority, whereas in the more populous southern states, Christians predominate.
"We had just gone to bed and were beginning to doze off when we heard a gunshot about a kilometer away from our house," she said. "About an hour after that gunshot, we heard a loud banging on our gate followed by sporadic gun fire. That was when we realized that our house was under attack. We quickly got up and said a short prayer, said Tassie, who works as a missionary in Jos with the Grace and Light organization.
"As we were getting up, we heard similar loud bangs at our front door." Nehemiah, 60, locked Tassie in the bedroom and locked himself in a bathroom, while both spouses called police on their cell phones, but it was too late. Six bandits carrying assault rifles pushed into the bedroom and asked "where is your man?" She said loudly, "he's working his night shift at the hospital," so that Nehemiah could stay quiet and hidden.
The four bandits took a tour of the house and marveled at the kitchen appliances as they helped themselves to the soda's and ready-to eat foods in the refrigerator. Tassie was marched until 4:00 a.m. up and down the cold, brush-covered hills 7 km from her home.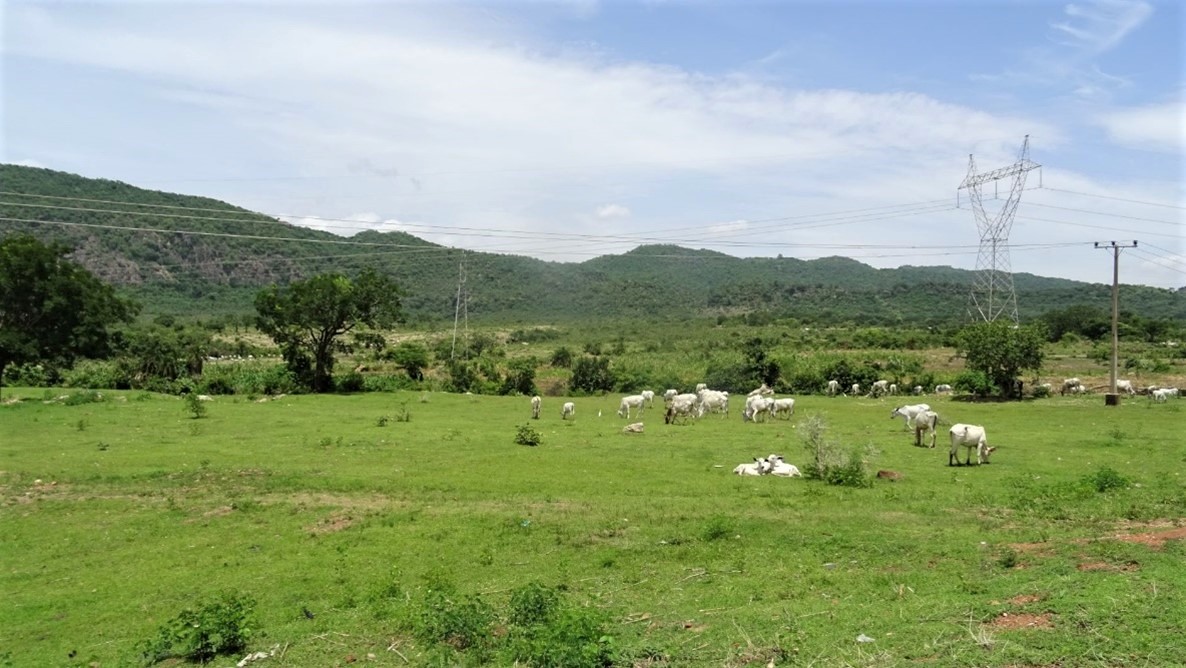 The bandit leader used Tassie's phone to negotiate ransom in negotiations with a pastor friend of the family. After three nights in the chilly woods and four days in the hills, Tassie returned to her husband exhausted, covered in mosquito bites and traumatized. They had paid a ransom of $3,000, which Nehemiah had quickly collected from friends and family.
When she defied their demands for ransom, they threatened to rape her she said, but she shamed the 20-something bandits: "I am close to 60, so would you boys have sex with your mum?" she asked. The bandits from then began to call her mummy, she said.
The Ghatta couple thought they would never see kidnappers again since they had paid their ransom, but on Jan. 15, 2021 at 9:00 p.m. on a chilly night, the kidnappers appeared outside the window to their living room and threatened to shoot Nehemiah unless he opened the front door.
"We told them that we had no money left to give, so they should just kill us both right there," Tassie said. The bandits insisted that their boss would tell them to return her since she had been kidnapped once before. After a half hour of wrangling, Tassie agreed to leave with them. Nehemiah was allowed to remain in the home to secure ransom.
After leaving the Ghata house, the bandits raided the house next door occupied by an elderly couple who were caring for their two grandsons, aged 15 and 16. The two grandsons were forced to join Tassie on a trek to the forested hills. On this ordeal Tassie convinced the bandits to let her do the negotiating for the ransom.
"The bandits told me that if the family of the teenagers couldn't pay the ransom, they would sell the boys to Boko Haram in Maiduguri, and they would then be trained as terrorists." She negotiated a ransom for the boys much smaller than the bandits demanded. "They were very angry with me, but they accepted it. I could see they were desperate to close out the deal," Tassie said. Nehemiah finally agreed to pay $1,700 for Tassie and the other family paid $400 for the teenage boys.
The kidnappers came back just five days later on Jan. 20. This time they forced Nehemiah to go with them and left his wife behind. In the hills that night the group of kidnappers beat their hostage with clubs and tree limbs and doused him with frigid water from a stream. "They gave me the beating of my life," Ghata told The Epoch Times. From an initial demand of $15,000, Tassie negotiated a ransom of $1,000, which was paid.
"In addition to all the trauma of the previous experiences, we have now come to realize that we cannot count on any of our neighbors for help. For the second time, the kidnappers mentioned that they mentioned that they were told that we were back in the house. This made us begin to think that we are not wanted in the area," she said. Their house is for sale and has been valued at an amount in Nigerian Nair equivalent to $92,000, according to Tassie.
"It is very frightening knowing that your movement is being monitored and that you are at the mercy of evil men," she said.