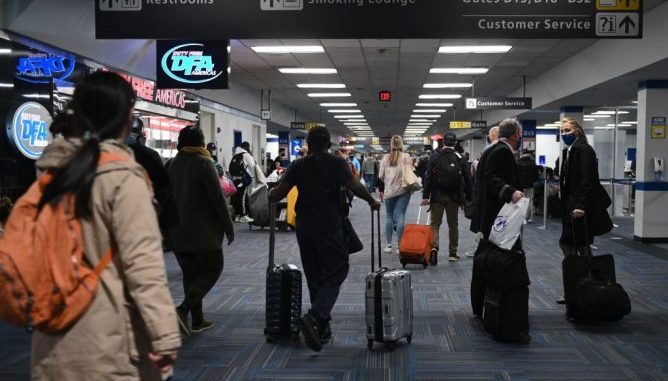 OAN Newsroom
UPDATED 6:55 PM PT – Thursday, January 21, 2021
In a reversal of President Trump's policy, Joe Biden imposes new restrictions on travel to the U.S., which target mostly the European countries.
"In addition to wearing a mask, everyone flying to the United States from another country will need to test before they get on that plane, before they depart," Biden said. "And quarantine when they arrive in America."
#BREAKING Passengers flying to US will need to quarantine on arrival: Biden pic.twitter.com/DrBclMw59O

— AFP News Agency (@AFP) January 21, 2021
In an executive order Thursday, Biden claimed — without providing evidence — that it would take several months to curb the purported increase in COVID cases in the United States.
With the pandemic worsening, and more contagious variants emerging around the world, this is not the time to be lifting restrictions on international travel.

— Jen Psaki (@jrpsaki) January 19, 2021
He said new restrictions could protect Americans from the so-called COVID variant, allegedly spreading in Europe.
"They're more important than the vaccines because they take time to work," Biden said. "If we do this as Americans, experts say by wearing a mask from now until April, we'd save more than 50,000 lives going forward. So I'm asking every American to mask up for the next 100 days. "
Biden failed to provide scientific evidence to back up his baseless claims, which critics said are just another power-grab by the Democrat party.