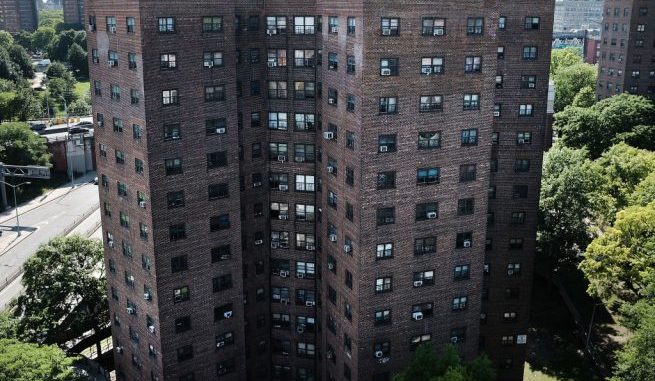 OAN Newsroom
UPDATED 6:00 PM PT – Thursday, January 21, 2021
A 66-year-old New York man was arrested in connection with a series of homicides of elderly women in the same Brooklyn housing complex.
On Thursday, Kevin Gavin confessed to the crimes. NYPD detectives said Gavin knew and was trusted by his victims as he often ran errands for the elderly tenants residing at Woodson Houses in Brownsville.
The last victim, 78-year-old Juanita Caballero, was found with a telephone cord wrapped around her neck last Friday. Throughout the investigation, officers linked Gavin to the deaths of two other elderly women in the building, years ago.
In 2019, 83-year-old Jacolia James was found facedown in her apartment with trauma to her head and torso. In 2015, 82-year-old Myrtle McKinny was found dead on her kitchen floor. Officials later discovered a knife wound on the back of her neck.
While no arrest will ever bring a lost loved one back to us, we hope it helps provide some semblance of closure to their families, & prevents another NYer from experiencing that same devastating loss.

Special thanks to @BrooklynDA for their partnership during this investigation.

— Commissioner Shea (@NYPDShea) January 21, 2021
"The assigned detectives remain in constant contact with the King's County District Attorney's Office," Chief Rodney Harrison said. "And we are working closely together to go forward and bring justice to the families."
I joined @NYPDDetectives Rodney Harrison today to announce an arrest in the tragic and terrible deaths of three of our beloved senior citizens in Brownsville. The impact of these deaths on that particular housing complex and on the Brownsville community can not be overstated. pic.twitter.com/1yew5T5lGT

— DA Eric Gonzalez (@BrooklynDA) January 21, 2021
Detectives said the investigation remains ongoing.