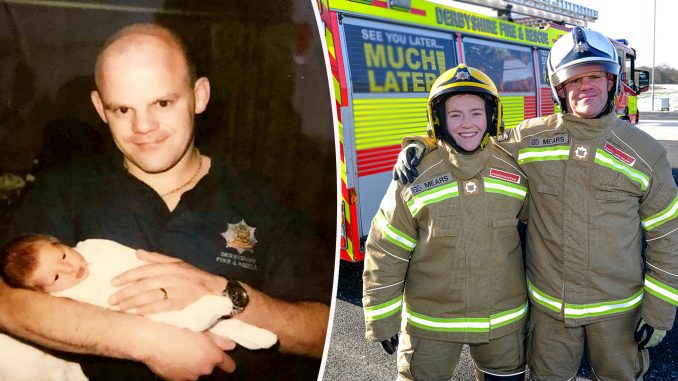 A father and daughter will be saving lives as a firefighting duo for the same service after the girl became one of the youngest fire engine drivers in Britain.
Zoe Mears, 20, completed her firefighting training in February this year to work alongside her father Rob, who has worked for Derbyshire Fire and Rescue Service since 1998.
The youngster also passed her Large Good Vehicle (LGV) test, making her one of the youngest women to ever qualify to drive a fire engine.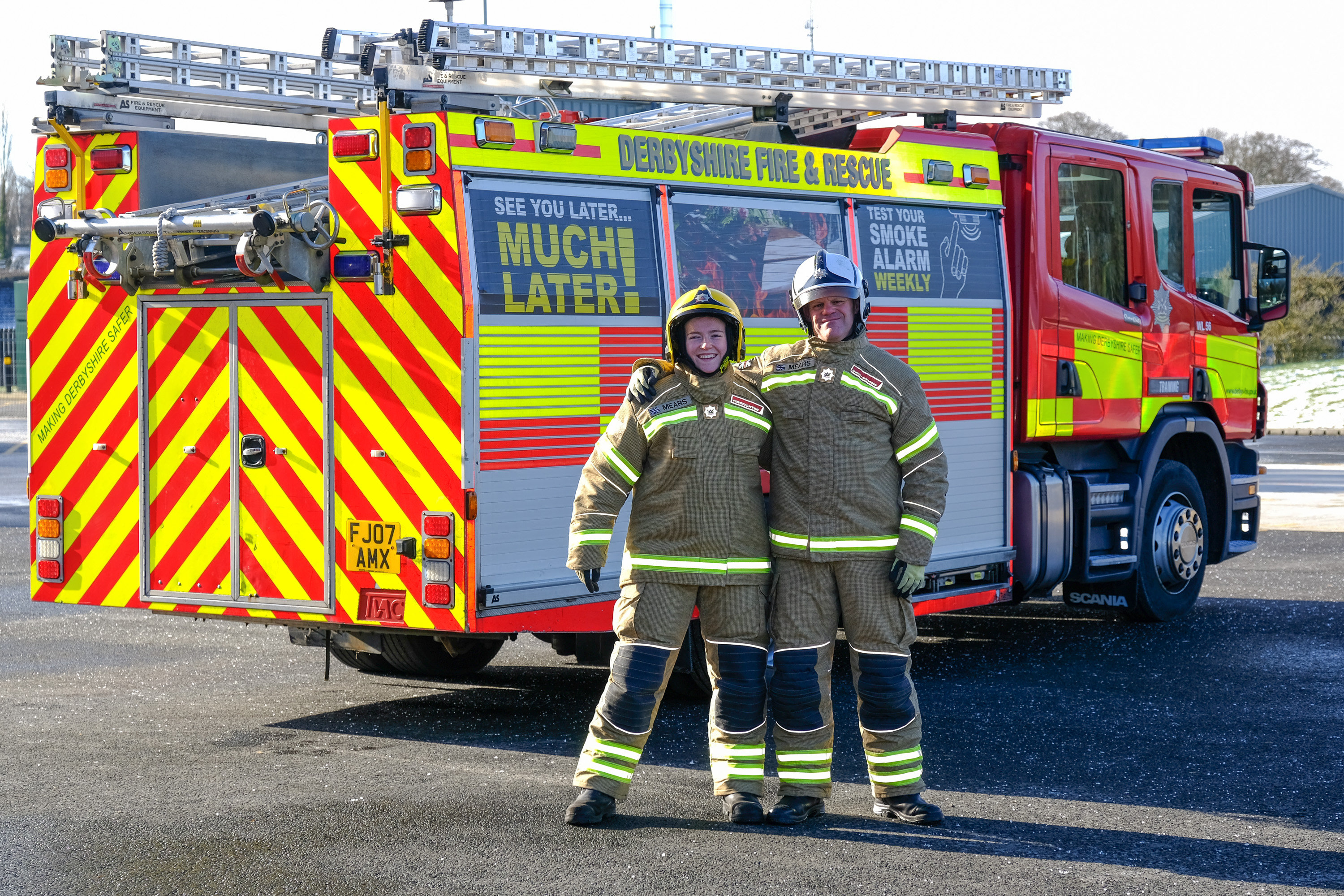 Zoe was born six weeks prematurely and the early surprise meant Rob was wearing his work uniform for his first photo with his baby daughter.
She has now followed in her father's footsteps 18 years on from when she was photographed on the back of a fire engine carousel ride as a 2-year-old girl. And after growing up watching her dad work on the emergency vehicles, she became inspired to join the service.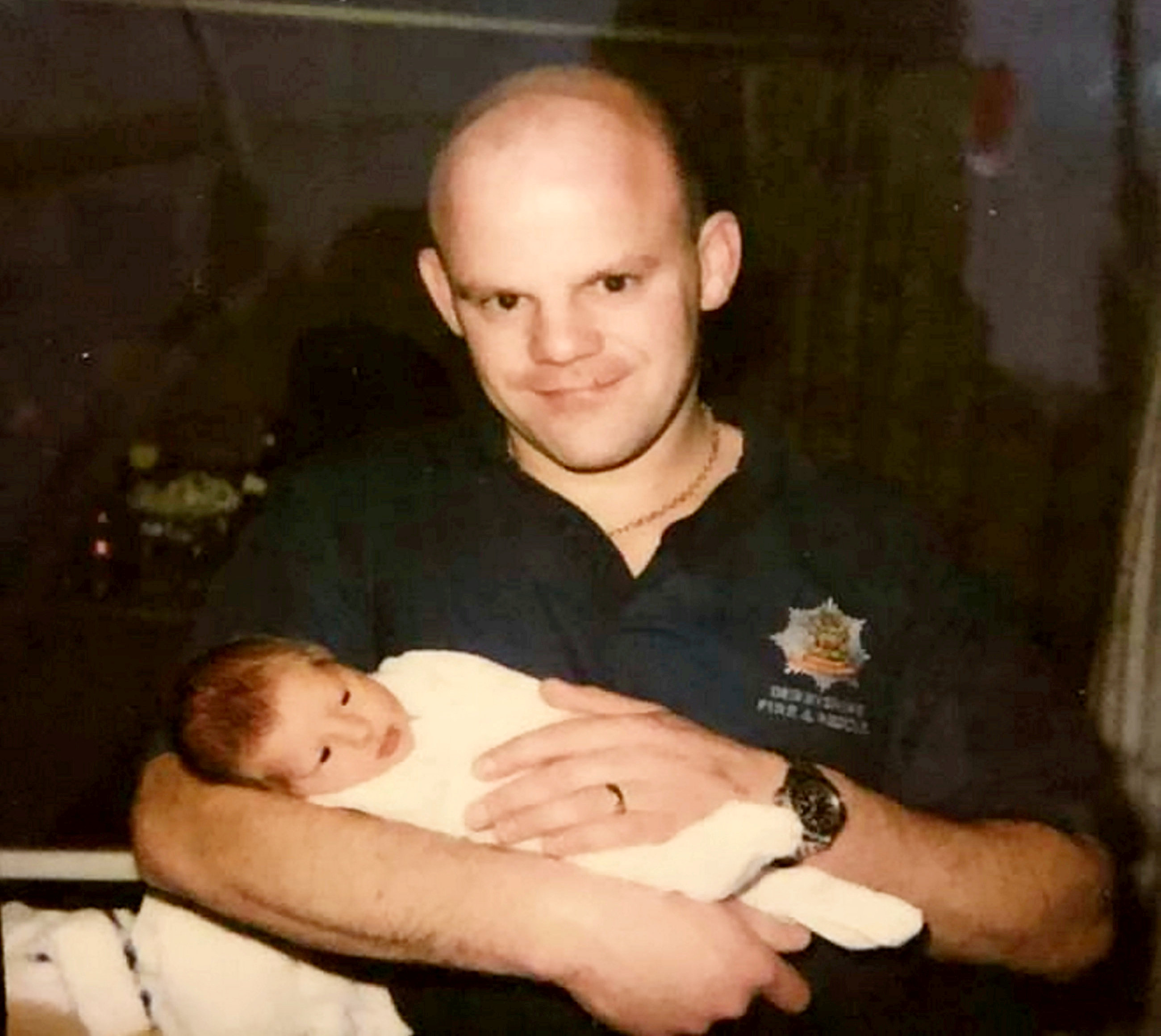 "My dad has been a firefighter for as long as I can remember, and he is a massive inspiration to me," Zoe said. "I'm a really caring person and have always wanted to help people, and be in a career I was proud of, where I could give something back to the community whilst still getting a buzz from doing it."
For Zoe, becoming a firefighter ticked all those boxes. She went ahead and applied in 2018, but was unaware that she wanted to apply until the recruitment was already active.
Zoe didn't get a chance to attend any awareness days prior to her application, but still applied.
"Unfortunately I was unsuccessful, but that didn't put me off and instead it made me want it even more," Zoe said.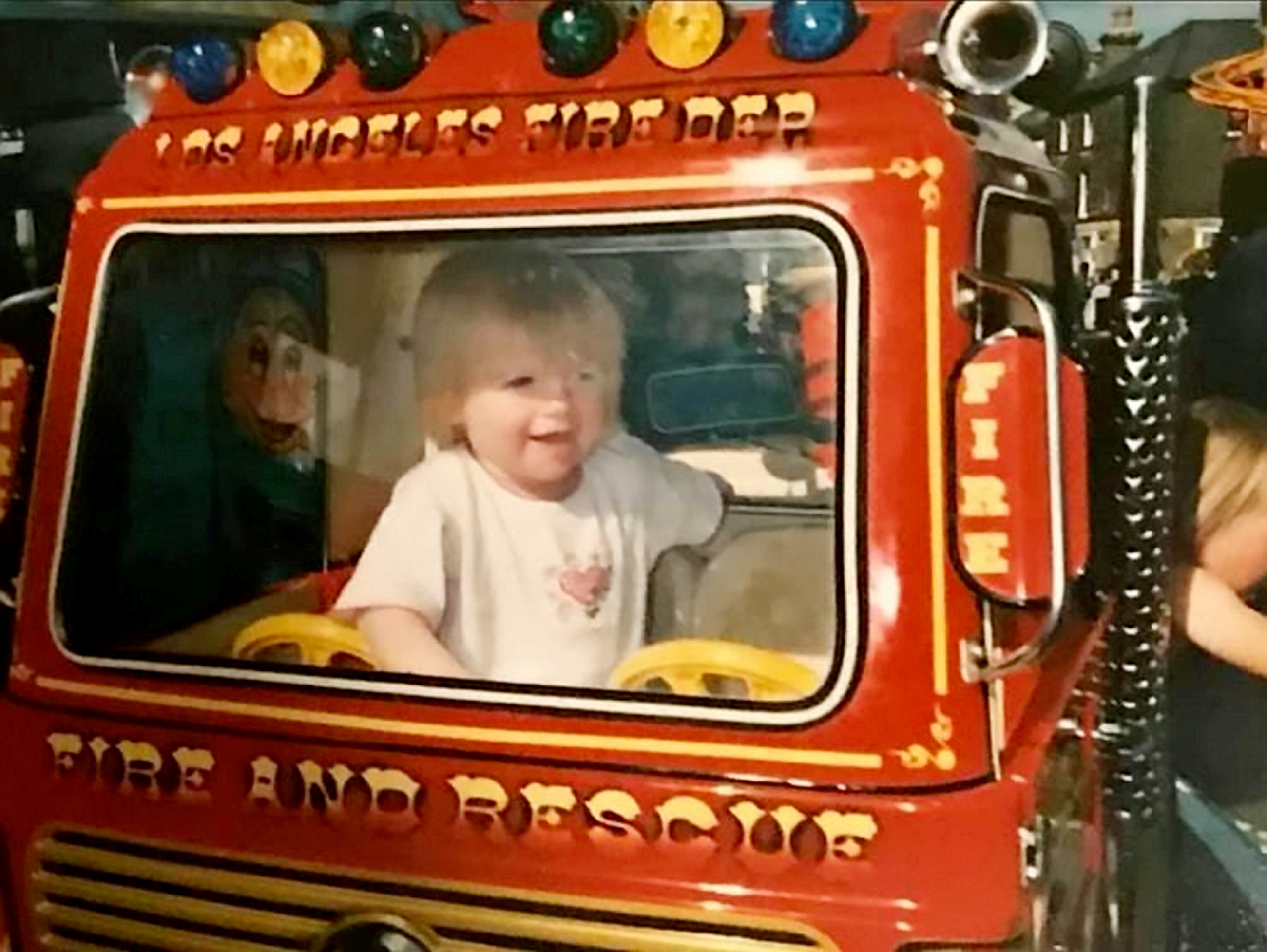 However, when Zoe applied again between 2018 and 2021, she made sure to attend all the awareness days, even applying for On-Call, and volunteering at the United Kingdom Rescue Organisation (UKRO) finals.
"I also attended zoom awareness meetings over COVID, and also changed my job to gain some more life experience in the meantime," Zoe said.
As a supportive father, Rob even attended the volunteering at UKRO with her to help Zoe gain a greater understanding of some aspects of the role.
But the idea to become a full-time firefighter came when Rob who works at the Chesterfield station was presented with his 20 Year Queen's First Service Medal for Long Service and Good Conduct medal.
"I realized that being a firefighter is about much more than being a strong man, and ultimately that it was a career," Zoe said.
Zoe's wish to become a firefighter was accelerated when her father sent her a positive action video in 2018, made by a female firefighter called Ceri Gray, to make her believe that she could do anything she wanted to do in life.
"When I came across the video, it was like a light bulb moment for me, and I instantly realized this is the career I wanted to pursue," Zoe said. "For years I had seen my dad be a firefighter, and although it was something I was massively interested in, I had never thought it'd be something I could do."
Zoe said she never talked to her dad about wanting to take up the role prior to this.
"I see Ceri as a massive role model as she shows other females like me that it is not just a man's job," Zoe said.
Zoe and watch commander Rob have now become the first-ever father and daughter firefighters serving in Derbyshire. As to becoming a firefighter, Zoe said she owes her father and can't thank him more for everything he has done for her so far.
With her new role, Zoe is looking forward to helping people and creating a positive impact in someone's life.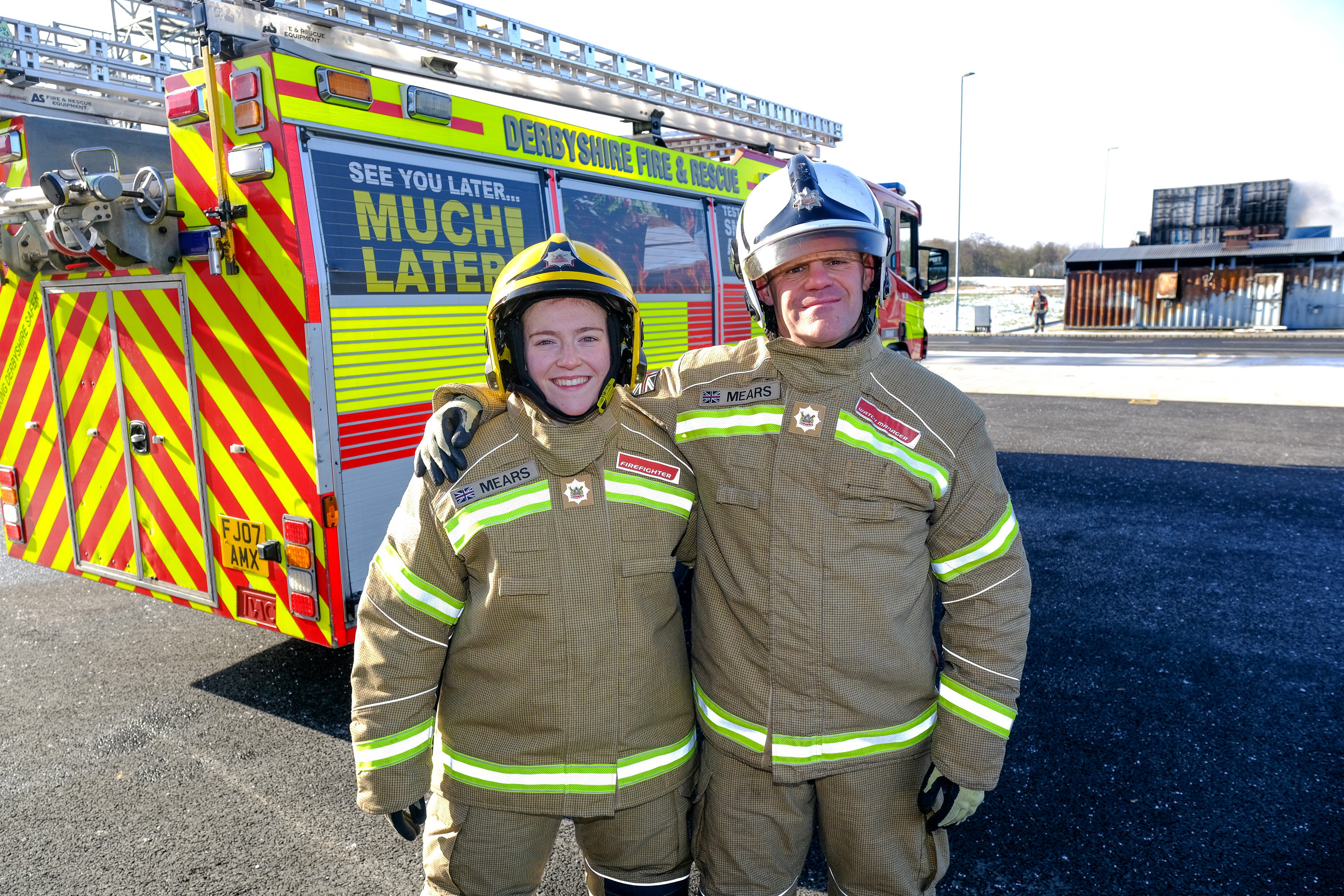 "Whether that be through prevention work, making places safer before any incidents occur, or if the worst happens and there is in an incident, being able to empathize with people and help them through it," Zoe said. "I also think that this may be one of the main challenges as well due to it being very emotional."
Zoe's father told BBC, "I've always been proud to be part of the fire service family so to welcome my daughter gives me a huge sense of pride."
Epochtimes Times Staff contributed to this report.
Share your stories with us at emg.inspired@epochtimes.com, and continue to get your daily dose of inspiration by signing up for the Epoch Inspired newsletter at TheEpochTimes.com/newsletter