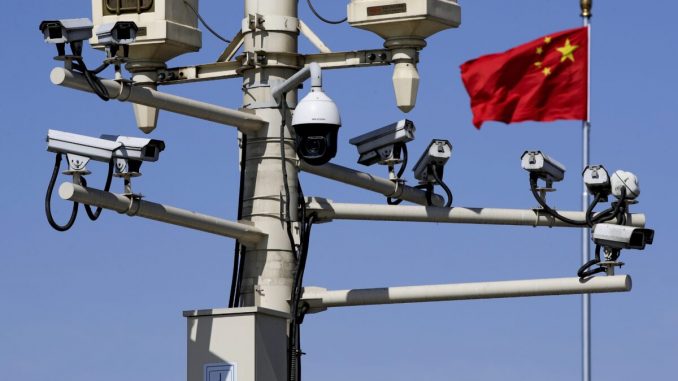 A popular Chinese restaurant chain in Taiwan is denying it's sending surveillance footage of its customers to China, coming after a Vancouver branch admitted it sent surveillance footage of its customers to China.
The Haidilao Hot Pot restaurant in Taiwan, in an April 22 statement on Facebook, admitted it recorded footage of their customers, but said it was done "mainly to better protect consumers' dining rights and safety, avoid poor service, and improve service quality."
The branch also denied ever using the footage to conduct facial recognition and analysis, adding that the recording was done in compliance with Taiwan's laws and regulations.
It added that the recorded videos are only temporarily stored in its branch, will not be preserved, and "has never been and will not be in the future backup outside of Taiwan."
The restaurant branch's statement comes after a The Sunday Guardian Live reported on April 17 that a manager in Haidilao's Vancouver, Canada, branch "confirmed that over 60 surveillance cameras have been installed in the restaurant at the request of the Haidilao corporation, as part of the social credit system in China."
The manager, Ryan Pan, told investigative journalist Ina Mitchell and intelligence expert Scott McGregor that each table in its Vancouver location, a total of 30, has two cameras assigned to it in order to monitor and "punish" staff if they don't adhere to Haidilao's corporate standards and to "people track" the customers. Pan added that footage captured on those cameras were sent to China, but declined to elaborate further, only saying that it's a "secret."
The article prompted backlash and the statement from the Taiwanese location.
Some people said that the cameras are beneficial if it's for safety reasons and that it's up to the customer whether or not to eat there again.
Others questioned whether the Taiwanese management can refuse to send the surveillance footage if the Chinese headquarters requests to see it. Others expressed doubt that footage will not only be temporarily stored in the branch, while some noted that the restaurant cameras are manufactured by a Chinese surveillance company controlled by the Chinese Communist Party (CCP).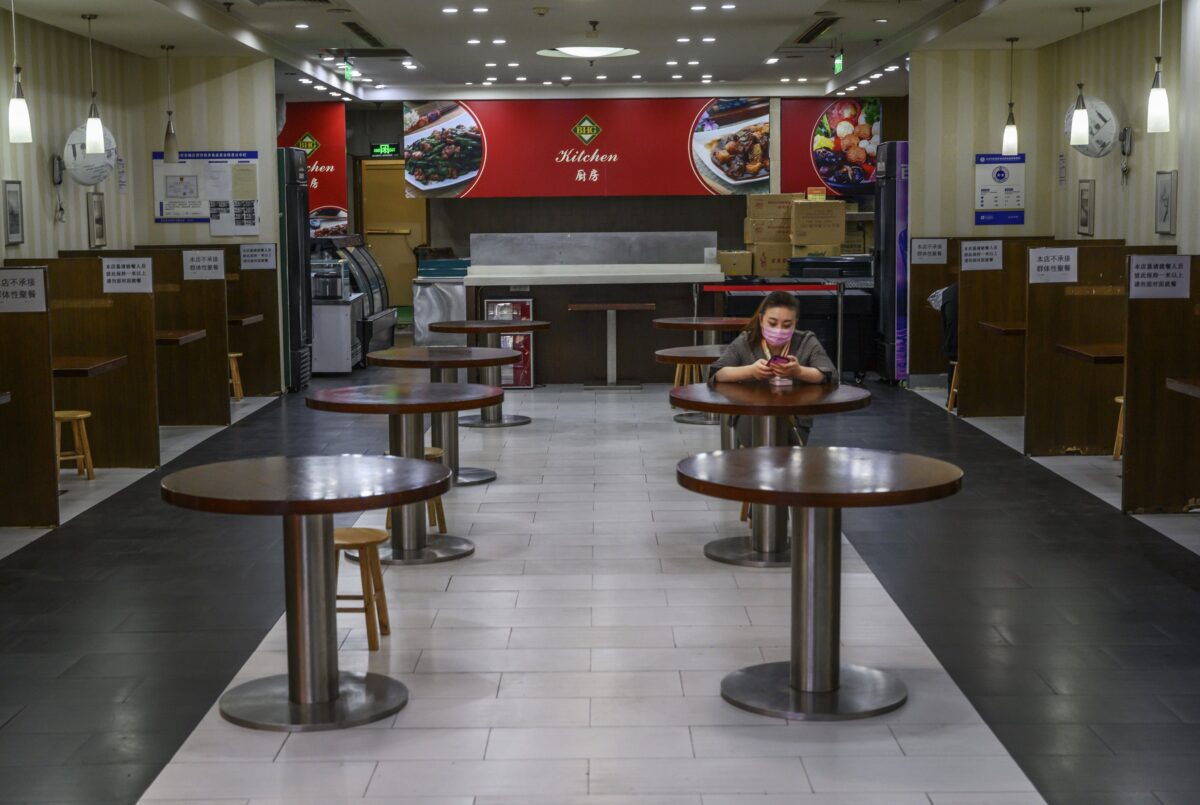 Founded in Sichuan province in China in 1994, Haidilao is one of the largest restaurant chains in China with more than 900 locations globally, including in the United States, Canada, Australia, the UK, and Taiwan, among other countries.
In Vancouver, it operates at two locations: one in Richmond, and the other in the Kitsilano district, which is within walking distance to the house that Huawei provides for staff who are temporarily relocated to the province to assist Meng Wanzhou, chief financial officer of the telecommunications giant. It also takes no more than 10 minutes to reach Meng's mansion and the Chinese consulate's visa office, reported The Sunday Guardian Live.
Mitchell said she believes Beijing chose Pan's restaurant in Vancouver for "intensive collection of information."
"Vancouver is a gateway for the Chinese Communist Party into North America where they engage in pervasive foreign interference activity, mobilizing overseas United Front units to strategically lure political and business leaders using financial inducements and other incentives to promote the Party's agenda," she told U.S. think tank Gatestone Institute.
Charles Burton, senior fellow at the Macdonald-Laurier Institute who specializes in China affairs, also believes the CCP planned using restaurants such as Haidilao to eavesdrop on important conversations that will further its interests.
"It's not so much watching about table manners, but more about who's saying what to whom in the restaurants and who is brought to that restaurant where there are two cameras per table," Burton said on The John Batchelor Show on April 21.
Gordon Chang, distinguished senior fellow at Gatestone Institute, explained how China's social credit system works.
"China takes all the information that it obtains—security cameras, and everything else. And they feed them into this social credit system, which is supposed to be nationwide," Chang said on The John Batchelor Show alongside Burton.
"But what happens is, every Chinese citizen is given a score. And that score is constantly updated up or down depending on observed behaviors. So if you're seen jaywalking, your score will go down. If for instance, you say nice things about Xi Jinping, your score will go up," he added.
In 2014, China's State Council officially rolled out the social credit system nationwide with the purpose of allowing "the trustworthy to roam everywhere under heaven while making it hard for the discredited to take a single step," reported Foreign Policy.
Chang said low-score individuals in China face negative consequences.
"People with low scores have been denied social services, mortgages, and even the right to board trains and planes," he wrote in an article titled "China Is Extending Its Totalitarian Controls to the Rest of the World."
There are also "interconnecting repercussions for family, friends, associates, and businesses both in and outside China," Mitchell told Chang.
Mitchell and McGregor wrote that Haidilao's "over-the-top" volume of surveillance cameras could actually be a penetration test set up by the Chinese authorities to measure "vulnerability, as well as the reactions Canadian law enforcement and general public display."
"Passive responses by Canada's elected officials, law enforcement, and security intelligence agencies only serve to embolden influence operations, which have historically been the standard by which the Chinese base their tactics. The potential for further technology-based exploitation inside Canada will most assuredly increase," they wrote.
On Feb. 9, David Vigneault, director of Canadian Security Intelligence Service warned about the threats the CCP poses to Canada's national security.
"To be clear, the threat does not come from the Chinese people, but rather the Government of China that is pursuing a strategy for geopolitical advantage on all fronts—economic, technological, political, and military—and using all elements of state power to carry out activities that are a direct threat to our national security and sovereignty. We all must strengthen our defences," he said.