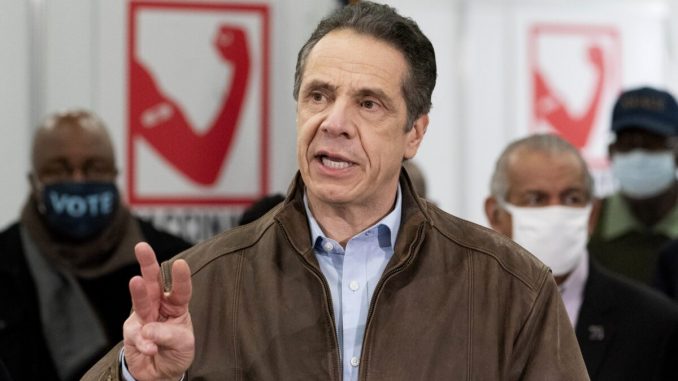 New York Gov. Andrew Cuomo announced Wednesday a statewide curfew restricting food and beverage service in the state will end next month for both indoor and outdoor dining areas.
The 12 a.m. curfew for outdoor dining areas will be lifted on May 17, while the 12 a.m. indoor service curfew will end two weeks later on May 31, according to a statement from the governor's office.
The curfew for food and beverage services was recently extended by one hour, from 11 p.m. to midnight.
Cuomo also said the 1 a.m. curfew for catered events where attendees have provided proof of immunization, or a recent negative CCP (Chinese Communist Party) virus test, will be lifted starting May 17, with the curfew for all catered events set to be lifted on May 31.
"Catered events can resume at residences beginning May 3 above the State's residential gathering limit of 10 people indoors and 25 people outdoors," he said.
Lastly, starting on May 3, seating at bars will also be allowed again in the state, consistent with the food services guidance that is in effect statewide.
NEW: Beginning May 17, the 12am outdoor dining area curfew for bars & restaurants will be lifted.

The 12am indoor area curfew will be lifted on May 31.

— Andrew Cuomo (@NYGovCuomo) April 28, 2021
"We know the COVID positivity rate is a function of our behavior, and over the last year New Yorkers have remained disciplined and continued with the practices we know work to stop the spread of the virus," Cuomo said.
"Everything we've been doing is working—all the arrows are pointing in the right direction and now we're able to increase economic activity even more," he said. "Lifting these restrictions for restaurants, bars, and catering companies will allow these businesses that have been devastated by the pandemic to begin to recover as we return to a new normal in a post-pandemic world."
COVID-19 is caused by the CCP virus, commonly referred to as the novel coronavirus, which originated in China in late 2019.
The announcement comes as the restaurant industry had lobbied for months for the restrictions against the food and beverage services to be lifted, saying these restrictions are unnecessarily penalizing the industry that was hit hard by the pandemic.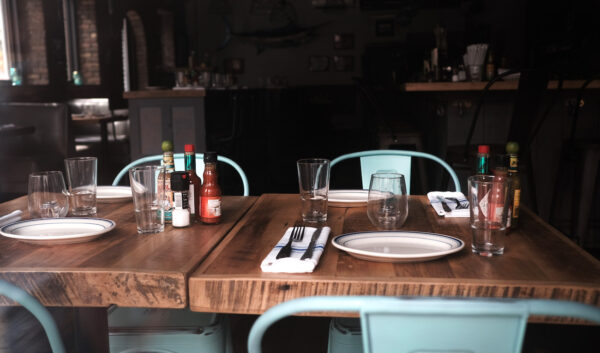 Finally, several other industries will also have their capacities increased starting on May 15 after proving that they can safely reopen in accordance with the state's CCP virus health and safety guidelines.
Gyms and fitness centers outside of New York City will have their capacity increased from 33 percent to 50 percent, casinos will be increased from 25 percent and 50 percent, and offices will have a capacity increase from 50 percent to 75 percent.
From NTD News