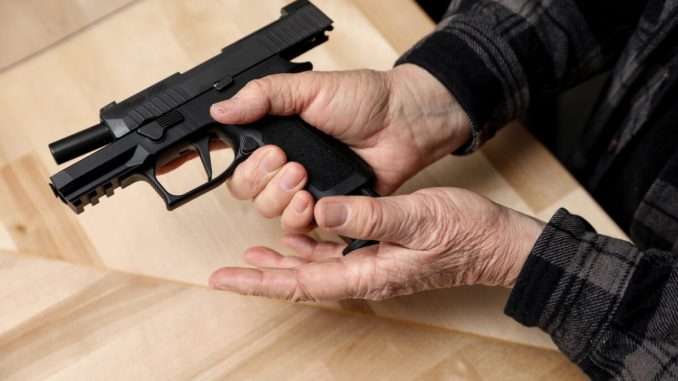 Arkansas lawmakers on Wednesday approved a reworked bill that seeks to override federal gun restrictions, following objections to an earlier version of the measure on the part of the governor, law enforcement, and prosecutors, who argued some of its provisions posed a threat to public safety.
The bill invalidates in Arkansas any federal gun restrictions enacted on or after Jan. 1, 2021, that violate the constitutional right to bear arms.
The state's Republican Gov. Asa Hutchinson last week vetoed an earlier version of the bill, expressing concerns that prosecutors would be hamstrung in cases against violent criminals.
On Wednesday, both the Senate and House approved the reworked bill, with provisions that strengthen protections for law enforcement, sending the measure to Hutchinson for a signature.
While the reworked bill prohibits state or local officials from enforcing any federal restrictions that conflict with the state Constitution's right to bear arms, the measure does not prevent cooperation with federal authorities if the primary purpose isn't investigating or enforcing new federal gun restrictions.
The executive director of the Arkansas Sheriffs' Association, which opposed the bill Hutchinson vetoed, said the group did not oppose the new measure.
Hutchinson said Wednesday that he'll sign the bill when it reaches his desk.
"It is tough and sends a message that we will protect the 2nd Amendment in Arkansas, but it supports law enforcement and will not jeopardize our critical partnerships in public safety," Hutchinson said in a statement.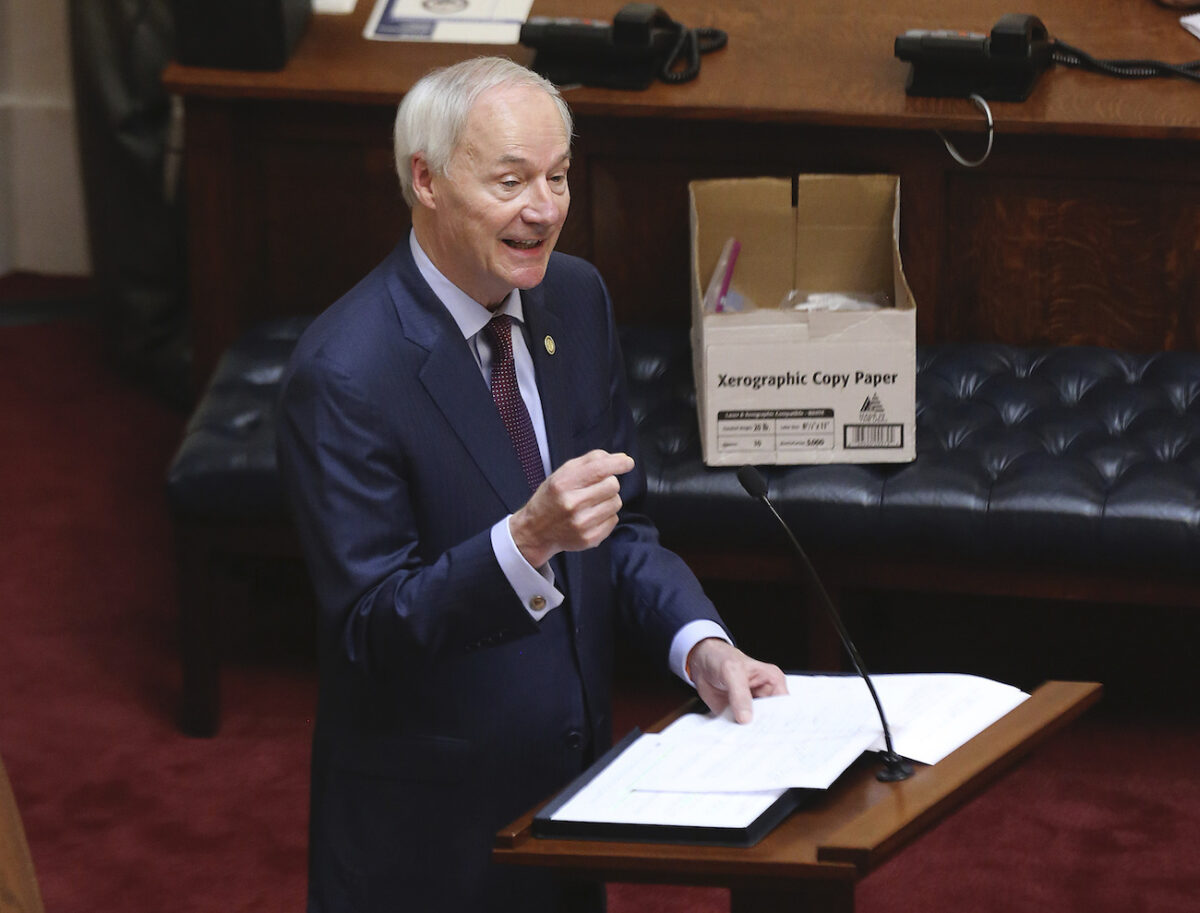 Republicans in Arkansas and elsewhere have been pushing to block federal gun restrictions, citing fears of new gun control measures under President Joe Biden's administration. Similar bills seeking to nullify federal gun laws have been introduced in statehouses in more than a dozen states.
"We are a country based on freedom and when our freedoms are threatened we must take action through the tools within our U.S. Constitution and our Arkansas constitution to protect those freedoms," Republican Sen. Missy Irvin, who sponsored the Arkansas bill, said before the Senate voted to approve.
Following two mass shootings in Atlanta and Boulder, Colorado, Biden and top Democrats said that it's crucial to adopt new gun restrictions. Dozens of Democrat House members sent a letter to Biden several weeks ago, urging him to take executive action to ban "concealable assault-style firearms" such as the semi-automatic Ruger AR-556 pistol that was used in the Boulder shooting.
White House press secretary Jen Psaki told reporters last week that Biden is looking to issue an executive order on gun control.
Jack Phillips and The Associated Press contributed to this report.