The family of Ma'Khia Bryant, who was fatally shot during an officer-involved shooting in Ohio, is considering legal action, according to a family member.
Deja Torrence, a cousin, told Business Insider that Bryant called the police when two women showed up at her home in Columbus and fought with her. Officials in Columbus have not confirmed whether Bryant, 16, made the 911 call.
Torrence stated that her mother, Hazel Bryant, and Bryant's biological mother, Paula, are speaking with a lawyer and are seeking to take legal action. Torrence did not elaborate on the details about what agency or official will be sued.
"Someone has to be held accountable," Torrence told Business Insider. "The family just doesn't want this to be another senseless killing that goes under the rug and gets overlooked."
Torrence appeared to respond to the video footage showing Bryant with a knife and apparently ready to attack the other young woman before she was shot.
"We're talking about a kid. She's a kid. She's 16 defending herself from 20-something-year-olds," Torrence, 29, said. "If I felt threatened, if I felt that a group of individuals was coming on my property where I lived to fight me, I would get whatever I needed to protect myself."
Meanwhile, she claimed that the foster care system in which Bryant was using failed her.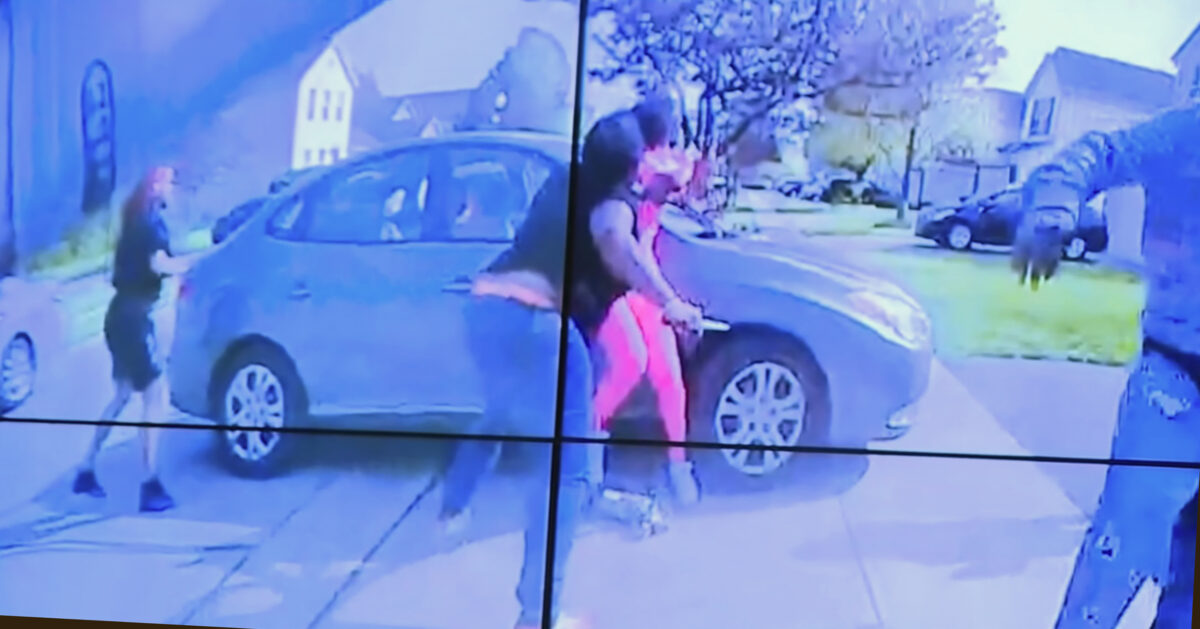 "There's been some talk about the foster family in the past, of how she's had issues with the foster family. So as a family, we've tried to kind of navigate that over the years," Torrence told the website. "I haven't been in contact with them, but I want people to know that we should be holding somebody accountable for the 16-year-old kid's death."
It's not clear whether Bryant's family has retained an attorney.
Over the weekend, Rep. Val Demings (D-Fla.), a former police chief in Florida, said the officer who fatally shot Ma'Khia Bryant, 16, last week appeared to have been "responding as he was trained" to deal with the chaotic situation.
"I also was a patrol officer who was out there on the street having to make those split-second decisions," Demings told CBS News on Sunday. "You know, now everybody has the benefit of slowing the video down and seizing the perfect moment. The officer on the street does not have that ability. He or she has to make those split-second decisions, and they're tough."
She added: "But the limited information that I know in viewing the video—it appears that the officer responded as he was trained to do with the main thought of preventing a tragedy and loss of life of the person who was about to be assaulted."