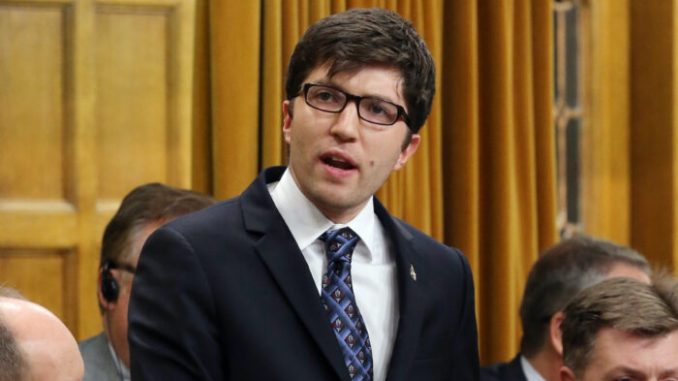 The Liberal government's proposed legislation on conversion therapy would criminalize private conversations between children and their parents, says Conservative MP Garnett Genuis, who is urging parliamentarians to change the definition of "conversion therapy" in the bill before it's passed.
"The definition of conversion therapy is poorly drafted—is out of step with definitions of conversion therapy that are used in other jurisdictions," Genuis told The Epoch Times in an interview. "It's so broad as to classify as conversion therapy private conversations, and many kinds of things that actually have nothing to do with conversion therapy." 
Bill C-6, tabled late last year, creates criminal offences for "practices, treatment or services designed to change an individual's sexual orientation to heterosexual or gender identity to cisgender or to reduce non-heterosexual sexual attraction or sexual behaviour." 
It bans "causing an individual to undergo conversion therapy against their will; causing a child to undergo conversion therapy; removing a child from Canada to undergo conversion therapy abroad; receiving a financial or other material benefit from the provision of conversion therapy; and advertising an offer to provide conversion therapy." 
Genuis said he and his party support "banning degrading, violent practices that undermine people's dignity and dehumanize them in any way."
"Conservatives are opposed to conversion therapy, we have proposed reasonable amendments to the bill to address concern though that the definition of conversion therapy is poorly drafted," he said.
"A school counsellor or parent telling a young person that they should wait till they're older before becoming sexually active, for example, that could be considered conversion therapy, according to the definition of conversion therapy in this bill, as it was very clearly a flawed definition," Genuis said. 
In a post on his website, Genuis said that in its current form, the bill could "open the door for law enforcement to tap into private family communications to investigate discussion that might fit the bill's broad definition of 'conversion therapy.'"
Genuis says that so far the Liberal government has refused to accept the proposed amendments to the bill.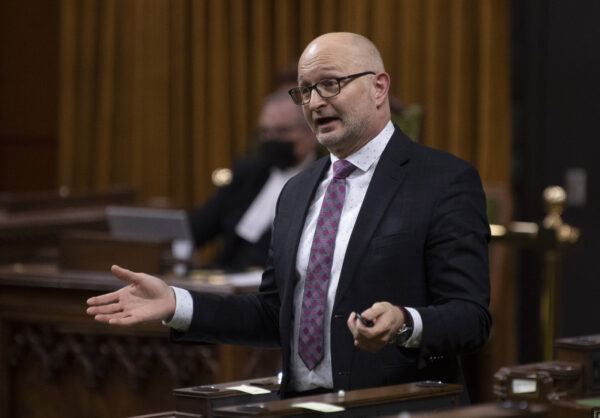 In December 2020, Justice Minister David Lametti told the Standing Committee on Justice and Human Rights (JUST) that he wasn't convinced that amendments to protect "good-faith conversations" are needed.
"The fact that the definition has two elements to it, first that it must amount to a practice, treatment, or service, and second that the practice, treatment, or service has to achieve a prohibited objective, …. it does in fact encapsulate what the Justice Department website said and what we still continue to say. It doesn't capture good-faith conversations about people exploring their identity," Lametti said.
"If something is already there, I'm not inclined to be open to amendments that are redundant or that are already otherwise captured in the bill."
During a debate in Parliament on April 16, Bardish Chagger, minister of diversity, inclusion, and youth, argued that Bill C-6 will not criminalize private conversations. 
"Unlike some misguided narratives we have heard about the bill, it would not criminalize another person's values, opinions, or beliefs. It does not criminalize a private conversation where these values or beliefs are being expressed," Chagger said.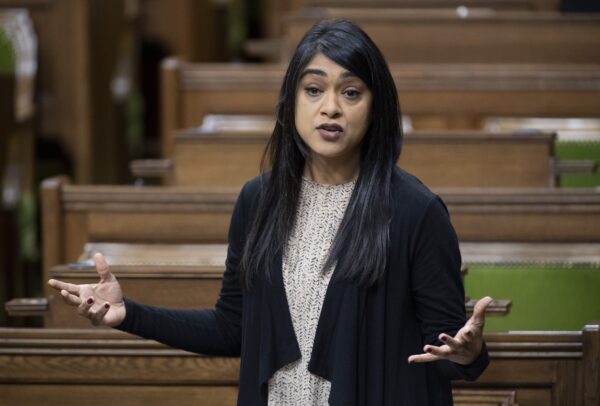 Genuis, however, disagrees with Chagger's argument. He says if the minister is sincere about those exclusions, she and her party would have supported the proposed amendments. 
"When this bill is looked at, if it becomes law, it's not the words of members of Parliament in the House of Commons or even what is said on the Justice Department's website that will be crucial. It's what's actually in the text of the bill," he said. 
Religious organizations have also expressed their concerns that Bill C-6 could lead to criminalizing religious teachings on sexuality.
"It is a key element of religious life and practice to learn and to share the teachings of scriptures as they relate to all areas of life, including sexual behaviour," the Evangelical Fellowship of Canada said in a brief submitted to JUST in December.
"The proposed legislation, with its broad preamble and definition, moves beyond the criminalization of coercive, involuntary and abusive practices, and risks capturing belief, opinion, and expression on matters of sexual practice, including those rooted in religious belief."
The Canadian Conference of Catholic Bishops (CCCB) said in a statement last October: "As principal educators of their children, parents have a right to raise them in accordance with their legitimate and ethical religious beliefs. Any state intervention should not override the primary parental right to care for their children and make decisions for their well-being." 
A number of organizations have spoken in favour of the bill.
The Canadian Association of Social Workers, in particular, said in a brief that "conversion therapy efforts have been known to include practices such as electroshock treatment or electroconvulsive therapy, lobotomies, chemical castration, aversion therapy, behavioural conditioning, gender coaching, regressive role play, hypnosis, extreme fasting, sleep deprivation, 'corrective' rape, spiritual prayer, exorcism, and the use of various isolation tactics in a deliberate attempt to change, alter, deny, or suppress a person's sexual orientation, gender identity, or gender expression," adding that it opposes even the "gentlest" forms of these therapies as they could be an attack on "individuals' personhood."
Genuis said he and other MPs have been tabling petitions in the House of Commons to fix the definition in the bill. He cited the FixTheDefinition.ca site, where people can sign their petition on the issue online.