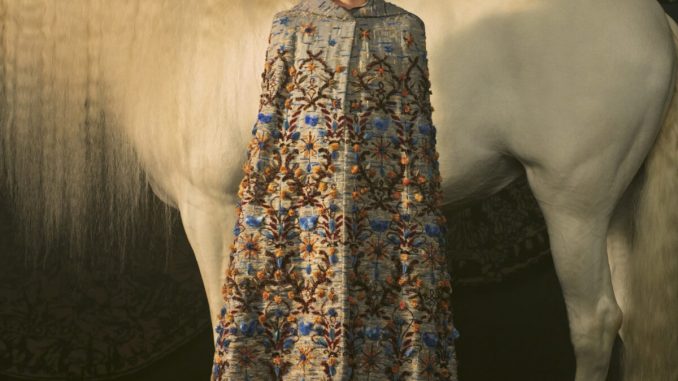 A tarot card comes to life. Masculine and feminine energies meet. A clown-like character laughs as a flurry of ruffled skirts and Renaissance-inspired dresses float by to a score of enchanting orchestral music. The Christian Dior Haute Couture Spring-Summer 2021 launch video integrates fashion into a world of whimsy. The artistry of film, music, makeup, and fashion are held together by magic and myth. It's a stunning work, a display of the highest order of competence and creativity.
The concept harks back to the Renaissance high age of patronage, just as Marcel Boussac, a wealthy horse breeder, textile manufacturer, and media baron, provided Christian Dior with the financial backing and network of support required to start a fashion house. In 1946, Dior was born.
As the English philosopher Thomas Hobbes said, wealth is power. But the Scottish economist Adam Smith reminded us that it's not so much power as the means of obtaining power; money is what sparks generosity, creativity, freedom, and moral sentiment. In the case of most, Dior included, it may be the means to these things.
History, however, is full of well-financed fashion designers who failed. Dior demonstrated both talent and courage in focusing on pinched waists and an emphasis on bust and hips—creating a powerfully feminine silhouette. This silhouette defined an era of fashion and firmly established Dior as a serious contender in the fashion world.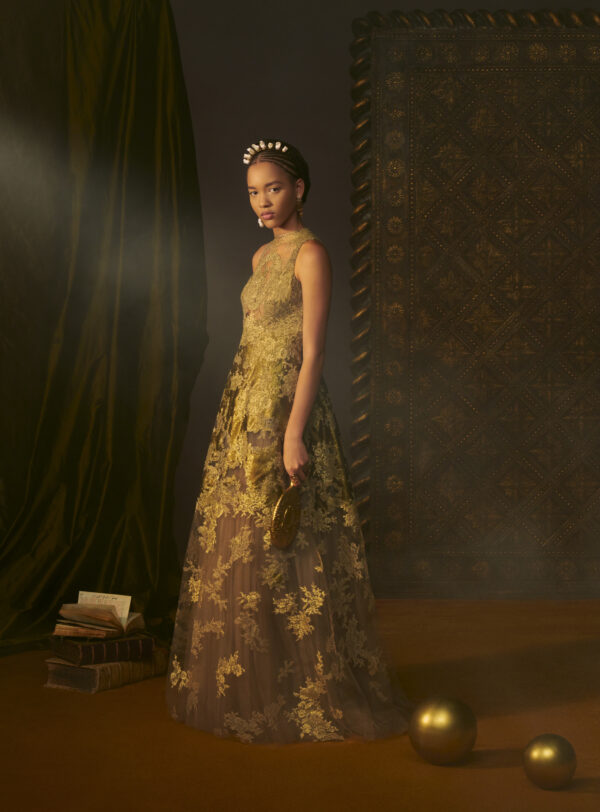 75 years later, after numerous changes to head designers, business models, and visions, the spirit of Dior remains. It's not a tale of an ambitious designer who became powerful, corporatized, and defensive. Instead it's the tale of a commercially successful design house that provided creative talent with the financial freedom to challenge convention.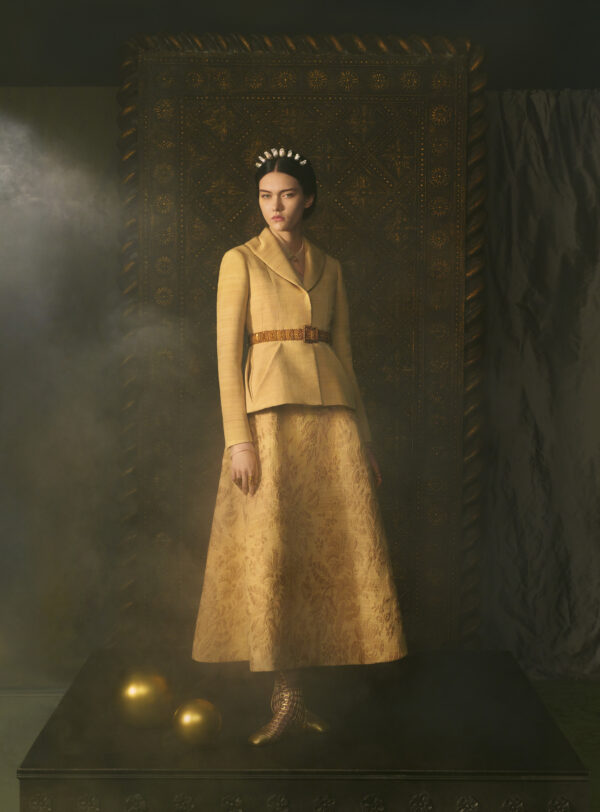 Today, as colorful characters dance their way across the tarot-themed collection by Dior's creative director Maria Grazia Chiuri, echoes of history, patronage, and power lurk in the shadows. One can almost imagine Fanny Heldy, Boussac's opera singer wife, humming to the orchestral score in the concept film directed by Matteo Garrone.
The darker themes also bring to mind the story of how Boussac escaped from France to the UK as his home country was occupied by the Nazis—he bribed a British Royal Air Force officer to secretly fly him to England. In the shadow of power, corruption, corporate interest, art, and culture is a small collection of striking dresses and suits, recalling the freedom that inspired powerful silhouettes across three-quarters of a century.