Miami has become one of the country's best destinations for design.
To be clear, the correct geographic nomenclature for what everyone, including this columnist, calls Miami is actually Greater Miami as Miami Beach and Miami, linked by causeways across Biscayne Bay, are actually separate cities.
Lining the streets of Miami Beach—about a century ago, this was a mangrove swamp—are hundreds of listed buildings from the second quarter of the 20th century.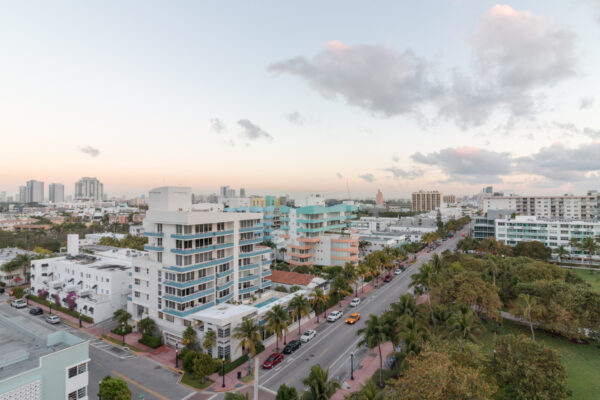 The most well-known are the pastel-colored art deco landmarks of the aptly named Miami Beach Architectural District. Found along the main streets of Collins Avenue, Ocean Drive, and Washington Avenue, they were remarkably saved from demolition by preservation-minded residents who challenged powerful interests at a time when few people in the halls of government thought half-century-old architecture was worth saving from the forces of progress and development. After all, today's retro was once considered modern.
Beyond art deco, there are notable examples of Mediterranean revival and later styles, including midcentury modern. Similar midcentury buildings can be seen in Honolulu, where this style of postwar design was in vogue at the time of Hawaii statehood in 1959.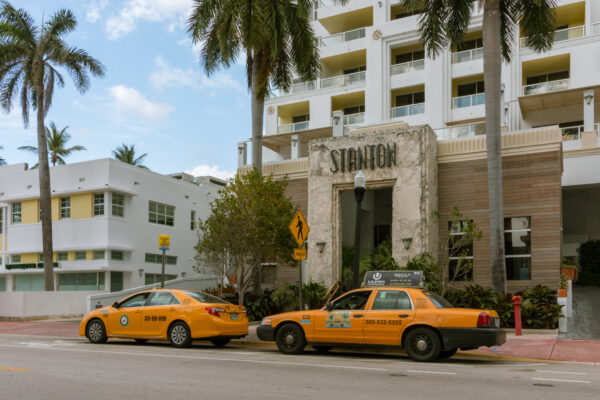 One of the most overlooked landmarks is the post office on Washington Avenue at 13th Street. Built during the Depression by the federal Works Progress Administration, its interior features three murals by Charles Russell Hardman that are worth traveling to see.
What stood out most was the way the art deco buildings seamlessly blended with newer designs in a way that didn't make Miami Beach feel buried in a time capsule.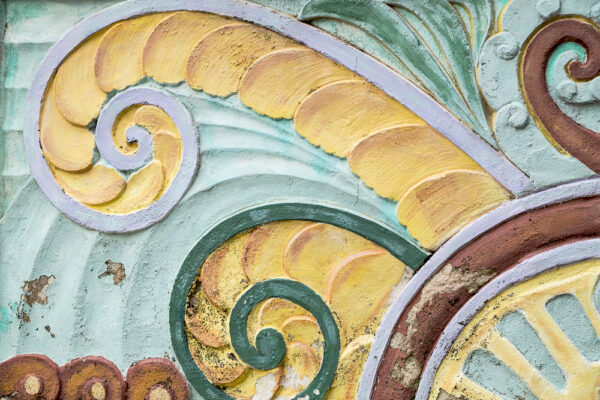 Accompanying the streetscape is a rather significant collection of curated and commissioned public art that dates to the creation of a city-run arts program in 1984.
The best way to discover all of Miami Beach's architecture is through a walking tour. The two-hour tours depart from the Art Deco Welcome Center at the heart of Ocean Drive, an embassy for preservationists, and can be booked through the Miami Design Preservation League.
Across Biscayne Bay on the waterfront in Miami stands the Pérez Art Museum. Other museums contributing to the vibrant design scene are HistoryMiami, which also offers tours, and The Bass, located back in Miami Beach at Collins Park.
If You Go
Stay at the Cadillac Hotel & Beach Club. Reopened a couple of years ago and flagged under Marriott's Autograph Collection brand, the design incorporates original architect Ray France's prewar art deco with a sleek modern décor from New York City-based Bill Rooney Studio that feels distinctively European.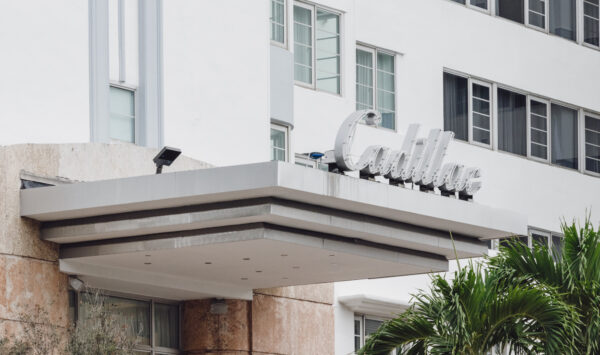 Eat at A Fish Called Avalon, which is housed within the Albert Anis-designed circa 1941 Avalon Hotel and located in the heart of the Art Deco Historic District. Alternatively, try Joe's Stone Crab restaurant, a staple of Miami Beach dining for as long as anyone can remember, or Truluck's across the causeway in Miami proper.
Most visitors to Greater Miami arrive by plane at Miami International Airport. However, it can be worth checking airfares for Fort Lauderdale, as sometimes it's significantly cheaper to fly in and out of this airport.
Dennis Lennox writes a monthly travel column for The Epoch Times. Follow @dennislennox on Instagram and Twitter.