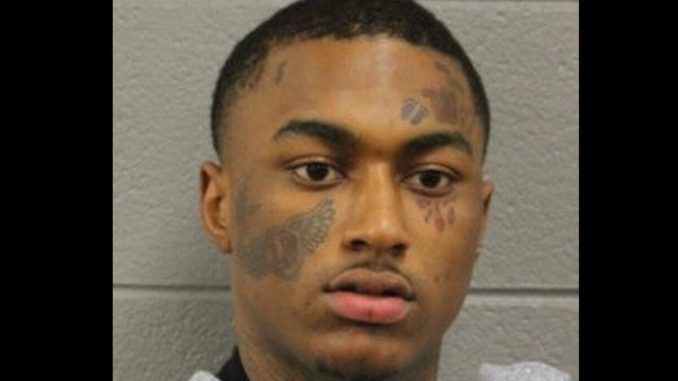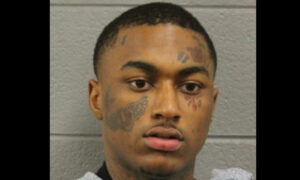 Police in Chicago charged a man with murder for allegedly killing a 7-year-old girl in a McDonald's drive-thru earlier this month.
Marion Lewis, 18, was charged in the slaying of Jaslyn Adams, 7, as she was waiting along with her father at a drive-thru in Chicago. Lewis was charged with, among other counts, first-degree murder.
Lewis shot and killed Jasyln while he was allegedly attempting to carjack the family's vehicle, according to police. They said that Lewis was trying to run away from authorities on the Eisenhower Expressway when he crashed his vehicle just moments before.
Jaslyn's father, Jontae Adams, was also shot and seriously injured in the incident, according to local reports.
Supt. David Brown @ChiefDavidBrown and Chief of Detectives Brendan Deenihan announce the arrest and charging of Marion Lewis, 18, in the shooting death of 7-yr-old Jaslyn Adams on 4/18, and in the police involved shooting on I-290 on 4/22. @Area4Detectives #ChicagoPolice pic.twitter.com/H56hRKAdtC

— Tom Ahern (@TomAhernCPD) April 24, 2021
A video uploaded at the time from "Chicago Street Newz" showed the aftermath. "They killed a baby," said a person off-camera.
"You can run, but you can't hide," Chicago police superintendent David Brown said at a press conference on Saturday. "We are going to bring you to justice for this crime. The Adams family deserves nothing less." Police said that two guns were recovered from Lewis.
The girl's family also reacted to the shooting.
"It just don't make no sense that a 7-year-old baby lost her life in this McDonald's driveway. 7-year-old," the girl's grandmother, Lawanda McMullen, told local affiliate station Fox32. "Six bullets riddled her little body because someone did a cowardly act."
Authorities said that other suspects may have been involved in the shooting.
"At this point, [Lewis] was involved in the murder of Jaslyn Adams. That's our specific statement and that's the way you should word it," Brown said in the news conference.
Brown also said details about how officials captured Lewis will not be provided at this time.
"We're limited in what we can say because we have other offenders to bring in on this horrific crime, but I will say the hard work of Area Four detectives and collaboration not only with suburban department officers as well as our district officers and a lot of technology has got us to this point," Brown said. "But we're not done."