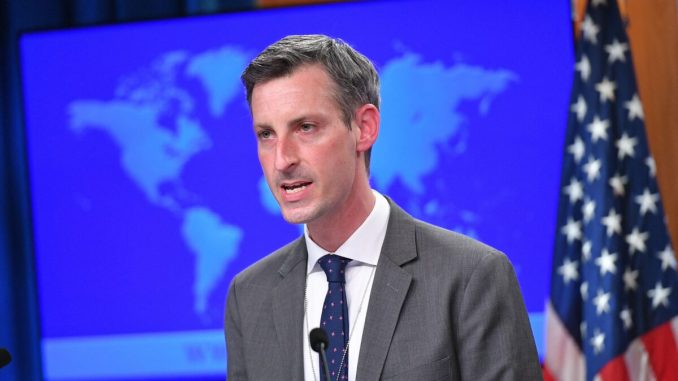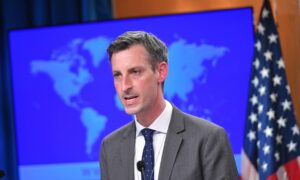 U.S. State Department spokesperson Ned Price said the United States supports Australia's decision to cancel two Belt and Road Initiative arrangements with Beijing.
"We continue to stand with the people of Australia as they bear the brunt of the PRC's coercive behavior," Price said. "The Australian government had determined that the agreements … to be inconsistent with Australia's foreign policy or adverse to Australia's foreign relations."
In total, Australia's federal government cancelled four arrangements between the Victorian state government and foreign powers, including Iran, Syria, and China.
"The government's cancellation of these additional arrangements with entities in Iran and entities in Syria further demonstrate that Australia is focused on protecting its national interest from all international concerns—this is not unique to the PRC," Price said.
Price made the comments at a press briefing on April 22, pledging America's support to its ally as it continued to protect its national interests in the face of a coercive Chinese Communist Party (CCP).
The U.S. state department spokesperson's comments in support came despite Australian Prime Minister Scott Morrison refusing to commit to new carbon targets at the Leaders on Climate summit hosted by President Joe Biden on April 21.
Instead, Morrison pledged that Australia would move toward a net-zero target via industrial innovation that will enable Australia to eliminate carbon emissions and save the jobs and livelihoods these industries support and create.
"Mr President, in the United States you have the Silicon Valley. Here in Australia, we are creating our own 'Hydrogen Valleys,'" he added. "Where we will transform our transport industries, our mining and resource sectors, our manufacturing, our fuel and energy production."
During the briefing, Price noted that the United States understands that cooperation on technology or any other innovative climate solutions was only good if it can achieve the necessary scale, and he reiterated that the United States wanted to see all countries commit to the green cause.
"Australia is a very close ally and we're pushing countries around the world, including ourselves, to be as ambitious as we can be, knowing the stakes of this existential threat," Price said.
He also signalled the possibility of the United States and Australia working collaboratively on technological and policy development.
"Australia is a strong ally across the board, in technology development and the opportunities—and in opportunities for policy development. We have a long history of cooperation with our Australian allies, and we see enormous potential for joint work between our two countries," he said.