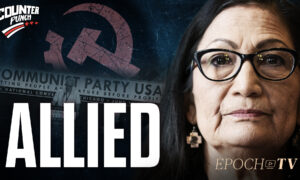 Trevor Loudon reveals how the Communist Party USA – which is loyal to the Chinese communists has placed an ally into President Biden's Cabinet.
As Secretary of the Interior Deb Haaland will control much of the US land mass including huge energy, mineral and agricultural resources.
The Chinese communists stand to gain huge advantages over this country through this arrangement.