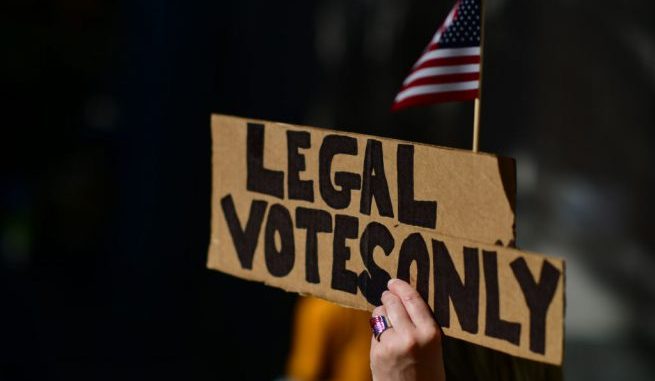 OAN Newsroom
UPDATED 2:45 PM PT – Saturday, November 21, 2020
GOP leaders in Pennsylvania criticized the voting system ''Dominion' after their lawyers failed to appear at a committee hearing.
On Friday, Rep. Seth Grove (R-Pa.) slammed 'Dominion' for being unwilling to defend their product publicly.
#PAHouse State Govt Cmte Chair Seth Grove details how Dominion Voting Systems were used by 1.3 million PA'ns in 2020 General Election. 19% of the total votes cast in PA's 2020 General Election were cast on Dominion's systems. Dominion abruptly canceled today's hearing. pic.twitter.com/Qt4DAyYDzE

— PA House Republicans (@PAHouseGOP) November 20, 2020
He also noted the company has not released any post-election analysis of their machines, despite there being over a million Pennsylvania voters who relied on the system to cast their ballot in November.
"I am saddened to report to the taxpayers of Pennsylvania and the 1.3 million voters who trusted Dominion Voting Systems with their ballots that Dominion has hung you out to dry and slapped you in your faces," Rep. Grove stated. "Not only is Pennsylvania more skeptical, but the actions of Dominion Voting Systems last night have led credibility to their accusers' accusations."
The Trump legal team alleged a glitch in 'Dominion's' software, which switched votes from President Trump to Joe Biden. Meanwhile on their website, 'Dominion' claims their system tabulated votes accurately.