British Prime Minister Boris Johnson has come under pressure to explain how the expensive refurbishment of his Downing Street flat was paid for, after his former chief advisor Dominic Cummings criticised his "unethical" handling of the matter.
In a blog post published on Friday, Cummings said Johnson had planned to "have donors secretly pay for the renovation."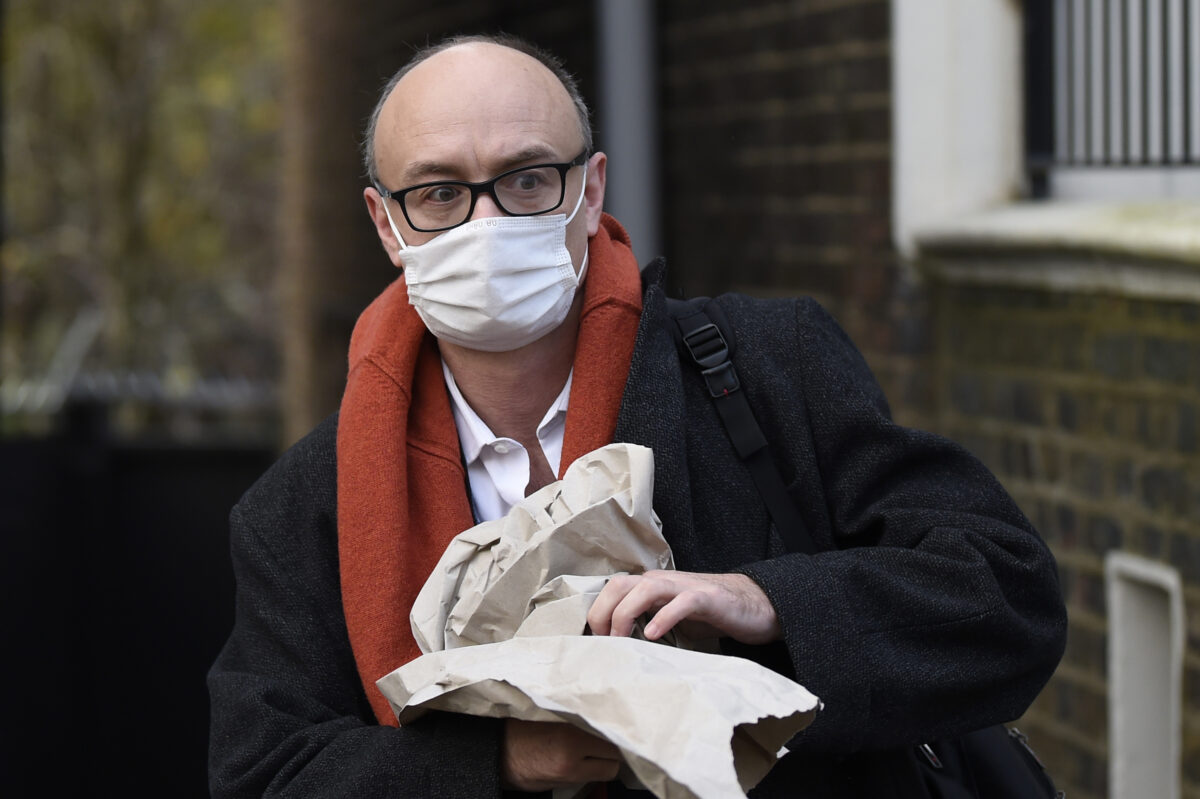 Cummings said he told the prime minister at the time that he thought the plans "were unethical, foolish, possibly illegal and almost certainly broke the rules on proper disclosure of political donations if conducted in the way he intended."
Cummings said he refused to help Johnson organise these payments and, as a result, the prime minister stopped speaking to him about this matter in 2020.
"My knowledge about them is therefore limited. I would be happy to tell the Cabinet Secretary or Electoral Commission what I know concerning this matter," he wrote.
In response to the allegation, the government said that the prime minister paid for the revamp out of his own pocket.
In a statement, No 10 said: "At all times, the Government and ministers have acted in accordance with the appropriate codes of conduct and electoral law."
"Cabinet Office officials have been engaged and informed throughout and official advice has been followed.
"All reportable donations are transparently declared to and published—either by the Electoral Commission or the House of Commons registrar, in line with the requirements set out in electoral law.
"Gifts and benefits received in a ministerial capacity are, and will continue to be, declared in transparency returns."
But the main opposition Labour party questioned why the government had been "repeatedly evasive" about who had been paying for the refurbishment, and called for a full investigation.
"It is about integrity, it is about taxpayers' money. Every day there is more evidence of this sleaze. Frankly, it stinks," Labour leader Sir Keir Starmer told BBC News on Saturday.
"If there is nothing to see here, whether it is the refurb of No 10, whether it is the dodgy contracts, whether it is the privileged access, if there is nothing to see, publish everything, have a full inquiry. Sunlight is the best disinfectant," he said.
Cumming was Johnson's closest advisor but left Downing Street last year. He said his blog post was in response to allegations No 10 sources made to several newspapers that he was the source of a number of damaging leaks—including text messages exchanged between the Johnson and the entrepreneur Sir James Dyson over tax matters.
PA contributed to this report.