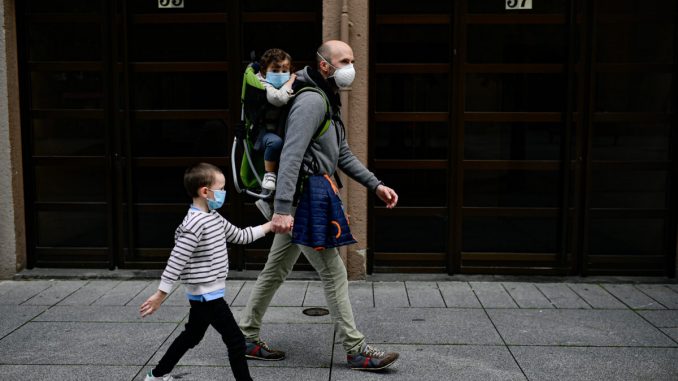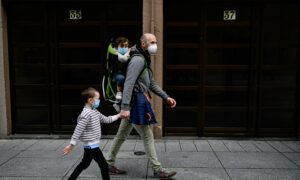 U.S. Centers for Disease Control and Prevention Director (CDC) Director Rochelle Walenksy, after the agency eased its guidance on mask-wearing indoors, said that young children under the age of 12 should still wear masks indoors.
"So it is very clear that in the context of the last 24 hours, where we have a new vaccine now for 12-to-15-year-olds and now this new guidance being able to unmask if you're vaccinated," she said on PBS's "Newshour" on Thursday. "We do need to update our camp guidance. That is going to be among the first that we are going to be updating."
Walensky then said that for "younger children" who cannot get COVID-19 vaccines "right now," the CDC "would still recommend we treat them as if they are unvaccinated and that they should wear masks."
When asked on PBS about whether children should not wear masks outdoors, Walensky appeared to confirm the guidance: "Outdoors, right. So the same strategies really apply."
"If you're outdoors, if you're in small gatherings, if you're mixing with people in your household or another household outdoors, same principles apply, then you could take off your mask in outdoor settings," she added. "If you're wrestling, if you're gathered over a soccer ball breathing heavily, lots of kids who you don't know, we would still recommend masking in those settings."
Earlier Thursday, the CDC said that fully vaccinated individuals don't have to wear masks outside, unless state, local, territorial or tribal government guidance says otherwise. Private businesses can also require masks, the agency said, adding that vaccinated people should still wear masks on buses, trains, airplanes, and other public transportation.
In recent months, criticism has mounted over schools, businesses, and governments requiring small children to wear masks. Michigan issued a mandate requiring children aged 2 to 4 to have masks in public settings like camps, schools, or daycares.
"When the pandemic began, the lack of knowledge about COVID-19 justified this behavior," wrote City Journal's John Tierney last month. "That excuse has vanished. It became clear long ago that the virus is less dangerous to children than the flu, and that keeping schools open poses minimal risk of spreading infections. Yet despite this evidence—and despite the widespread availability of vaccines to teachers and other adults—many schools have yet to reopen full-time, and others are still making students as miserable as possible."
Meanwhile, Fox News' Tucker Carlson in late April said forcing children to wear masks outdoors should "be illegal," arguing that it psychologically impacts young children and is tantamount to child abuse.
"Your response when you see children wearing masks as they play should be no different from your response to seeing someone beat a kid at Walmart," Carlson said, adding that people should call Child Protective Services. The comment sparked criticism from several Democratic lawmakers.
The CDC's ease of mask-wearing mandates came in the backdrop of Republican-led states ending their statewide mask orders.